A few years ago, drones were very expensive devices and far from everyone could afford to buy them. But today, the situation has changed for the better and we can see that more and more industries start using drones to improve efficiency. Drones can dramatically save time, reduce costs, and even improve safety! Such areas as mapping and surveying have been changed by using flying machines. The thing is that conventional surveying methods are too time-consuming as they can produce results in a few weeks. Drones can do the same job in a few hours!
Let's take a closer look at the list of the best flying machines that can be used for mapping and surveying:
P4 Multispectral
Phantom 4 Pro
Matrice 300 RTK + P1
Matrice 300 RTK + L1
Matrice 600 Pro + Surveying Payload
All these drones can speed up the surveying missions and dramatically improve the performance of experts in this niche. However, you can't buy the first available drone and think that it will meet your needs. These drones aren't cheap. So you have to make a carefully weighed decision to get the best flying machine. In this post, we'll delve into the details of this theme and help you choose the right tool for your surveying and mapping missions.
What's the Difference between Mapping and Surveying?
Let's take a closer look at both terms and try to determine the difference. A map is a simple visual representation of an area that pursues one goal – to illustrate geography and some features. A survey is also a map, but it is used to measure some positions and clarify the distance between the points. As you can see, both terms are related but they are used in different cases.
Ground Control Points
It's another factor that should also be considered when conducting surveying missions. Ground Control Points are certain fixed points on the ground that can increase the accuracy of the operation and easily calibrate your survey. Most surveys use multiple GCPs.
Real-Time Kinematics is a popular alternative to GCPs. RTK uses satellite positioning and a powerful ground station. This allows us to deliver more precise data.
Speed vs Accuracy
When choosing the best drone surveying solution, there's one thing that needs to be considered – you have to check what job they can do! You also have to check the inherent tradeoff between accuracy and speed. Some tools can yield data with a better degree of accuracy whereas others can provide good results only under time pressure.
Ground Sample Distance
Let's take a closer look at the importance of accuracy in mapping and surveying. There's a term in photogrammetry that is used to define it – GSD or Ground Sample Distance. It is the length between the centers of two pixels on your map. For instance, if a drone achieves a GSD of 6cm/px, this means that one pixel on your digital map corresponds to 6 cm in reality.
When you need to conduct various photogrammetric missions with the help of flying machines, you have to remember that the camera quality is the key factor that can influence your GSD. For instance, if you fly at a higher altitude, you'll cover more area in less time, but the data will be captured at a lower resolution.
How to Choose Data Sensors?
Before you invest in your mapping and surveying solution, you have to clarify what type of data your customers need. Remember that different projects require absolutely different data types. So you need to be sure that you have the right tools to meet their requirements. Here are a few crucially important aspects that have to be considered.
LiDAR
This technology brings surveying to an absolutely new level. In this case, a laser is used to illuminate a target object. This procedure is repeated thousands of times to create a point cloud that can show your site with a better degree of accuracy.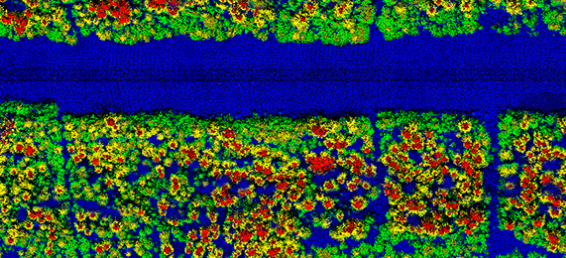 Photogrammetry
Photogrammetry or the capability to create 2D or 3D models of your surveying sites is the main goal of experts in this niche. Before buying the right drone, you have to make sure that it is capable of producing such results. Each of the above-listed DJI drones features a powerful digital camera that can capture high-resolution digital photos. Some drones can be equipped with a powerful oblique camera that can make high-quality images for 3D modeling. If necessary, you can also process your footage with the help of photogrammetry software, such as DJI Terra.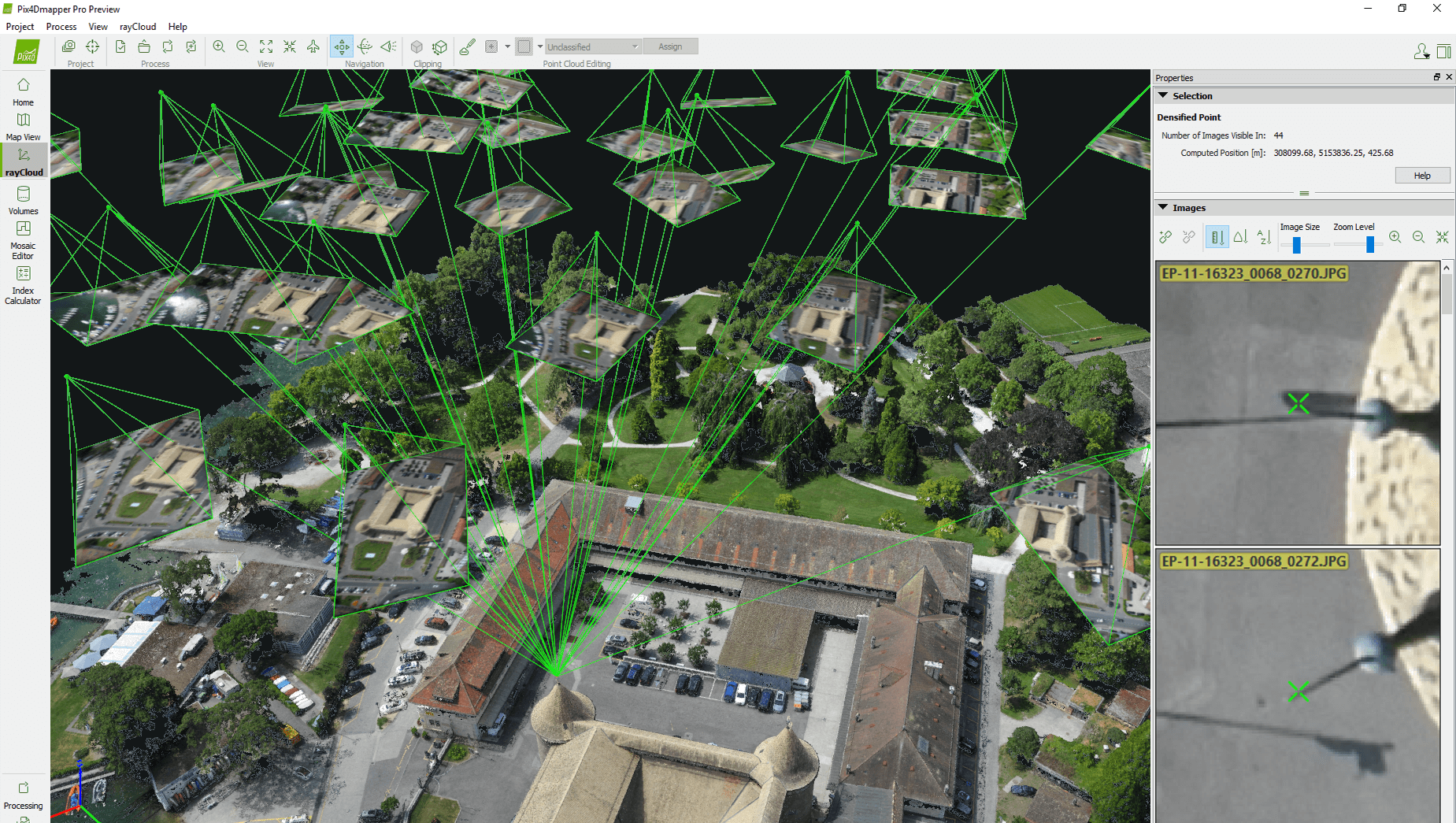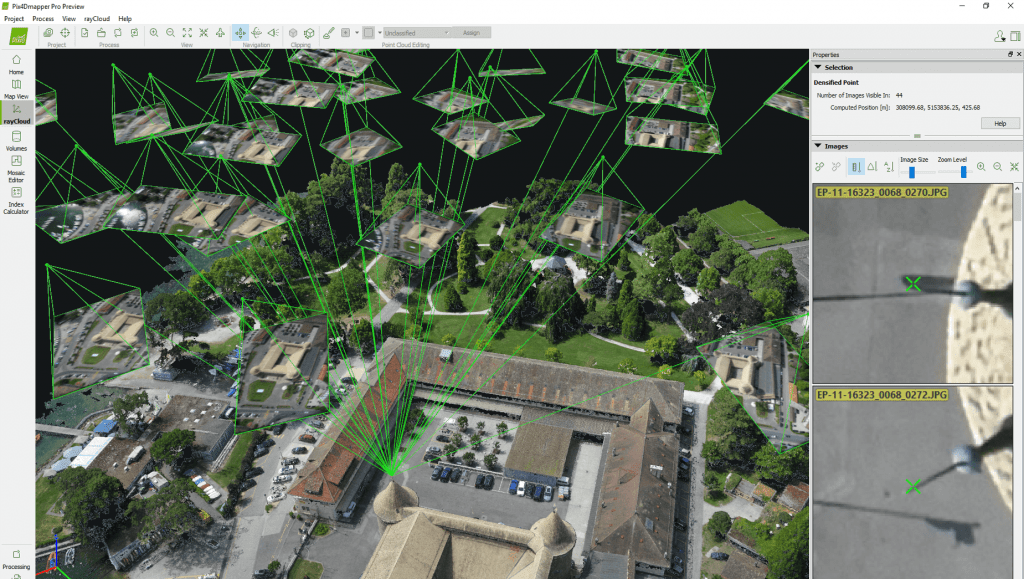 Multispectral and Hyperspectral
These cameras are extremely powerful and can capture visible and invisible wavelengths of light. Moreover, it's a powerful option for agriculture experts because it allows them to measure crop growth. If some issues are found, farmers can save the crop at the initial stage of damage.
The modern market is overloaded with a wide array of drone solutions and it's up to you to decide which tools and methods can better suit your demands.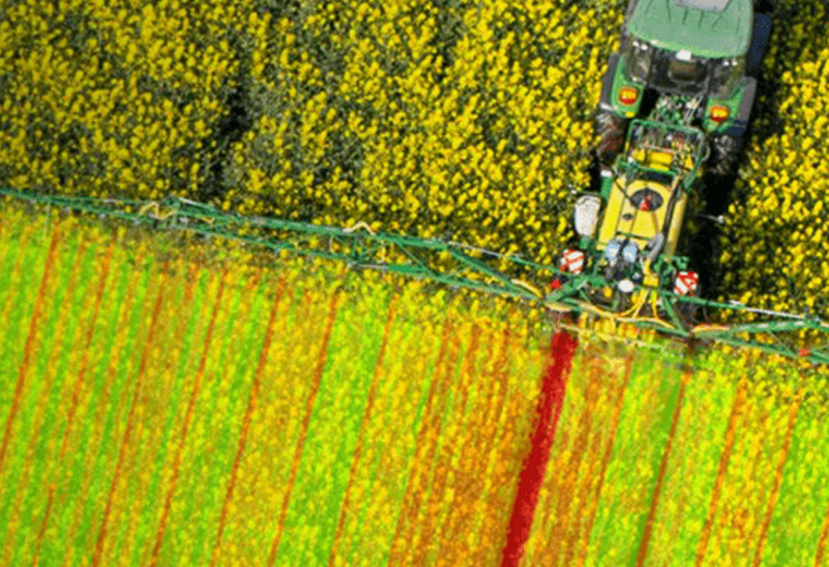 How to Choose the Best Surveying Solution?
When you finally decide what type of data needs to be captured, it is time to buy the right drone that might suit your needs. Let's review some of the most successful models.


DJI Phantom 4 Pro
It's one of three best-selling drones that are offered for sale today. This flying machine features a 1-inch 20- megapixel CMOS sensor that allows users to make top-notch aerial images. Experts say that this drone is a superb solution for everyone who only begins a career in mapping.
Phantom 4 RTK
This flying machine was built specifically for professional surveyors. The drone comes with an integrated RTK module that guarantees centimeter-level accuracy. Overall, it's a must-have tool for professionals that require a powerful and compact drone.
P4 Multispectral
This drone is a game-changer for experts in the area of agriculture and science. P4 Multispectral can capture footage even beyond the visible spectrum and allows farmers to create precise vegetation image maps because this drone features 1 RGB camera, a Multispectral camera, and a 3-axis stabilized gimbal.
Matrice 300 RTK and Zenmuse P1
Matrice 300 RTK is considered to be the most powerful industrial drone. With Zenmuse P1, it's the ultimate aerial photogrammetry surveying solution. This combo can capture data with a vertical accuracy of 5 cm and a horizontal accuracy of 3 cm.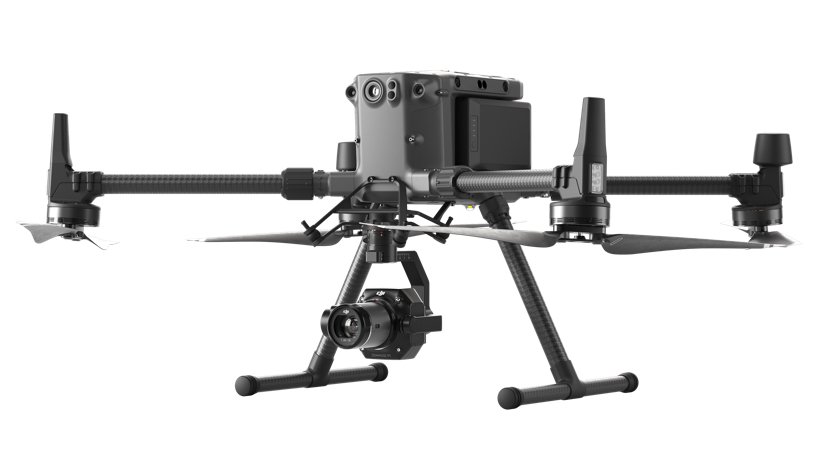 Matrice 300 RTK and Zenmuse L1
Zenmuse L1 is the first LiDAR payload developed by DJI. It features a Livox LiDAR module, a very accurate IMU, and even a 1 CMOS camera.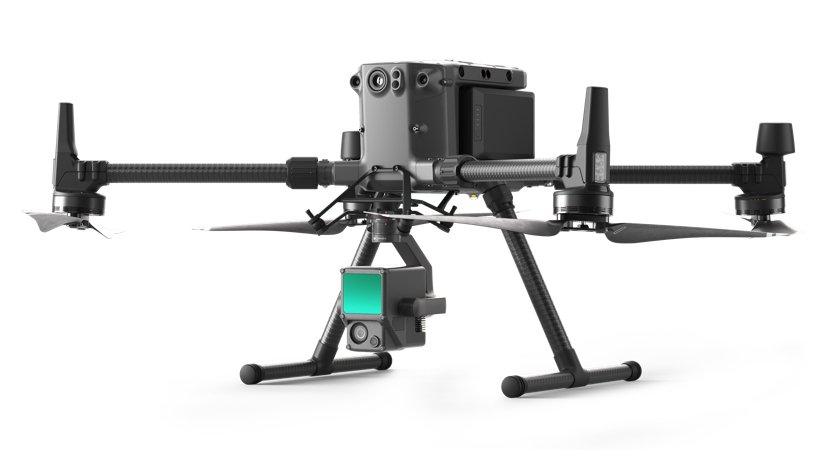 Overall, it's a complex LiDAR solution, used for making real-time 3D clouds and building accurate reconstructed models.
Matrice 600 Pro
It's a well known DJI's heavy lifter developed for too complex operations. This hexacopter can leverage a host of 3d party payloads, ranging from LiDAR to multispectral and others.
This fundamental review of the best surveying and mapping drones might help you make the right choice. Whether you have specific requirements or have some clarifying questions, don't hesitate to contact aeromotus.com. We'll surely help you make the right choice!