Applications of laser scanning
Laser scanning is the fastest and most efficient technology for obtaining high-accuracy and high-precision three-dimensional models of various objects.
Due to its high performance, accuracy, precision, ease of use, integration possibilities with different types of cameras and other devices, airborne, terrestrial and mobile laser scanning are used in completely different areas of industry.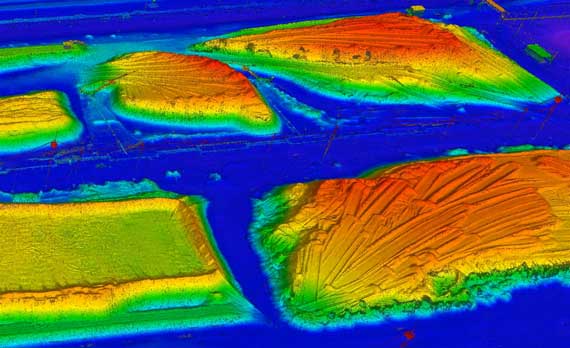 Applications
List of the most popular areas of use of terrestrial, airborne and mobile laser scanning data and digital panoramic and aerial photography.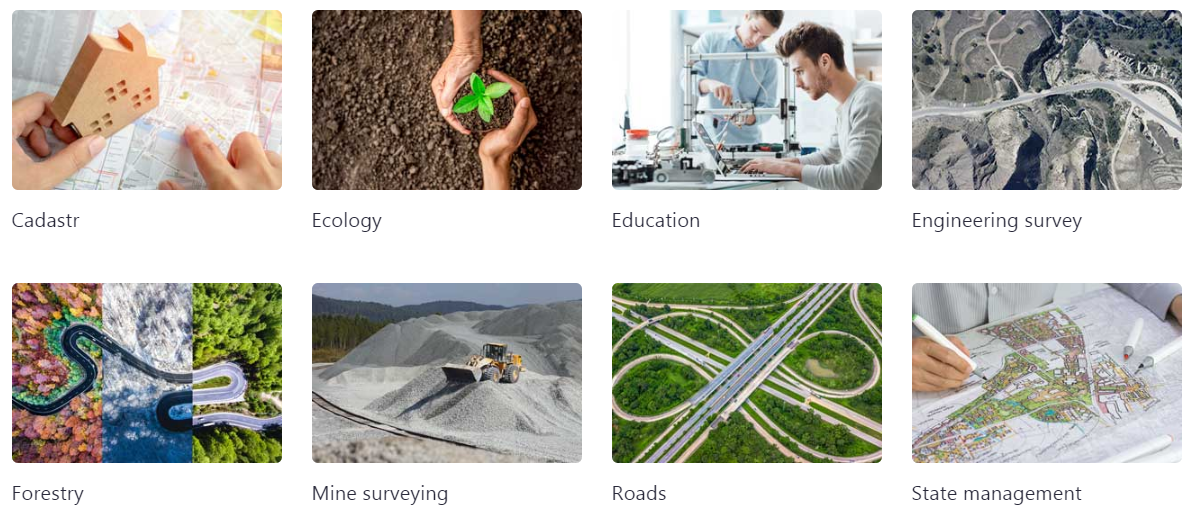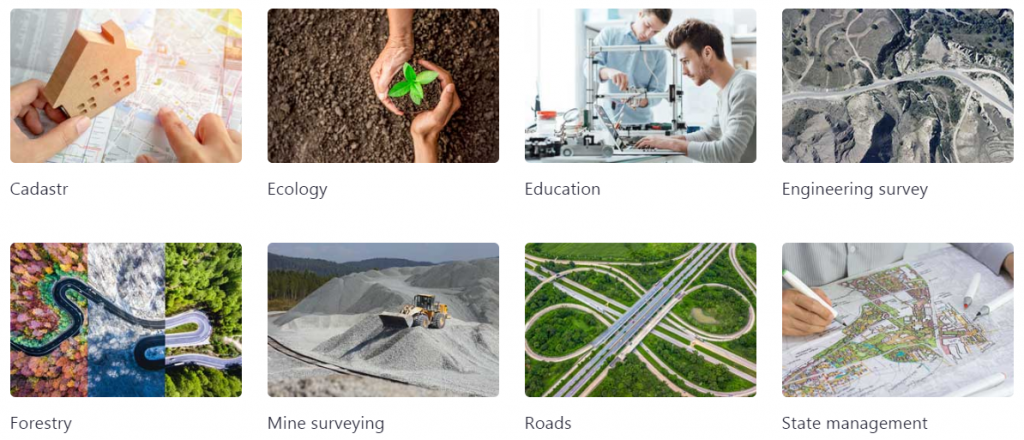 Engineering survey
The most accurate, presice, detailed and fastest methods of field measurements
Topographic maps and plans serve as the basis for the design, construction and reconstruction of capital constructions, creating of geoinformation systems (GIS), integrated engineering and economic assessment, management and operation.
Airborne and mobile laser scanning is used to collect geospatial information about the terrain to solve problems of mapping large, lengthy, including hard-to-reach areas such as mountains, forests or wetlands.
The results of laser scanning data processing can be digital topographic maps and plans, digital elevation models, digital terrain models, orthophotomaps, various raster geospatial models and other derived materials in different coordinate systems. The AGM Systems LLC offers technical and software tools covering the entire process of creating cartographic products, from fieldwork to the production of final materials.


Education
Training of young specialists in the fields of geodesy and cartography
The development of technologies in fields of GNSS and inertial navigation, laser measuring instruments and photogrammetry has given impetus to the creation of new mobile mapping systems (ground and airborne), capable of repeatedly increasing the productivity while surveying various objects. The advantages of using such systems are completeness, accuracy, precision, detail and high speed of data acquisition.
The introduction of modern mobile mapping in the production process can significantly increase the efficiency of organizations in areas related to the using of geospatial data.
The development of the described technologies by modern companies requires appropriate training of personnel. For this purpose, the specialists of AGM Systems company conduct lectures, training seminars and practical classes on working with geospatial data for solving a wide range of tasks.
A number of our courses are used to prepare students for the leading educational institutions in the South of Russia. Young specialists in obtaining a diploma already have the knowledge that gives them competitive advantages in finding a job and career prospects.


Ecology
Remote sensing technologies for environmental monitoring
Modern set of equipment and technologies for laser scanning (airborne / mobile / terrestrial), in addition to traditional spheres of practical application, such as topographic surveying and DEM, is increasingly used in environmental monitoring.
LiDARs are already used to control the dynamics of water surfaces of hydraulic structures (reservoirs, fish-breeding and technological ponds, irrigation systems and sludge accumulators), monitoring the change in river beds (with the possibility of determining the amount of erosion or sediment), detecting forest felling (with the determination of quantity, rock composition and volume of wood in the presence of retrospective data), in calculating the height of emissions and dispersion of pollutants in the atmosphere, as well as for monitoring monitoring of the sanitary protection zone by large industrial enterprises.
Laser scanning technologies are used in calculating the volumes of mining operations by the open method, the degree of filling of solid waste landfills and the volume of waste in illegal landfills.


Cadastr
Cadastral works on completely different level
The basis for cadastral work is topographic plans of the territory. Using the airborne survey data, mobile laser scanning and panoramic photography can reduce time and labor costs for building digital models of the surveyed territory.
Thanks to the using of modern technologies of GNSS and inertial navigation, it is possible to prepare engineering, topographic and situational plans of any accuracy in the required coordinate system.
High performance is especially important when working with long linear objects, such as roads and railways, electric and gas supply networks, etc.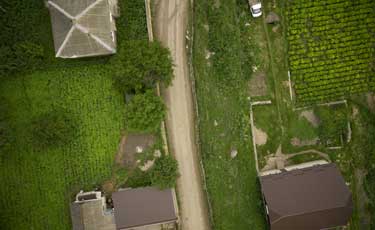 Forestry
Remote sensing for forest monitoring
Airborne and terrestrial laser scanning provides fast, accurate, presicion and detailed digital terrain models, including hard-to-reach ones, for subsequent mapping of vegetation cover and for conducting a set of accompanying measurements (tree heights, diameter of trunks at any height, crown area, biomass, etc.) by non-contact automated methods.
Integration of these technologies into forestry will ensure reliable, accurate and highly effective monitoring of forestry and use of forest resources.
All works are carried out in a single coordinate system, the data obtained can form the basis for various sectoral geographic information systems (GIS). Significant reduction in the volume of field work, the transfer of analytical processes to desktop conditions in conjunction with high productivity of modern remote sensing techniques make using of laser scanning technologies the most cost-effective solution when working with large forest areas.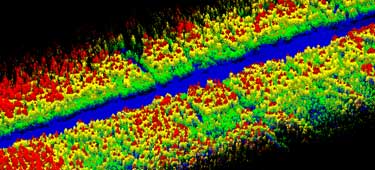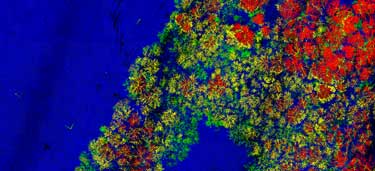 Mine surveying
Airborne laser scanning with UAV opens up new possibilities for measurements in mine surveying
Unlike terrestrial long-range laser scanners or traditional geodetic methods, the using of UAV in addition to higher performance has several additional advantages:
there is no need to navigate the subject of research for finding optimal scan points or for traditional geodetic measurements;
the points from which it is possible to survey using ground methods may be difficult to access or not at all. For the UAV, there are no such restrictions;
for one day you can completely survey the object (for example, quarry), process the data and get the measurement results (for example, the amount of extracted rock);
airborne laser scanner can be used in harmful production situations, when the location of a ground personnel at the facility is hazardous to health.
A wide variety of multi-copters, unmanned planes and helicopters allows you to select a drones for the requirements of a particular customer. Airborne laser scanner for UAV AGM-MS3 can operate completely autonomously for several hours, so it is possible to easily survey any object of interest.


Roads
Road management is impossible without actual and accurate information about roads condition
Inventory and diagnostics of highways and artificial structures is an important part of the complex of works that allow to effectively manage the road economy. For effective planning of works on maintenance and repair of roads, it is necessary to have up-to-date and complete information about them: the place of passage, the extent, availability of road structures and their condition.
The most suitable technology for obtaining these data is the application of mobile laser scanning and panoramic photography. Their advantages: completeness of the data, high accuracy and precision, reliability and speed of surveys. For one working day, mobile mapping scanning system can survey hundreds of kilometers of roads.
An important component of the technology is obtaining information about roads and facilities on it not only with reference to a linear kilometer. Each object has precisely measured three-dimensional coordinates in a single coordinate system. Data obtained by mobile laser scanning can be used later by design organizations.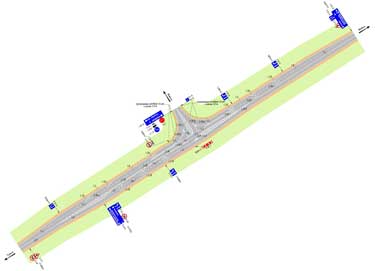 State management
Effective management based on accurate data
From the effectiveness of management of infrastructure facilities at the municipal and state levels, the quality of people's lives, the attractiveness of the territory for investment and, as a consequence, further economic and social development, directly depends.
When making managerial decisions, it is necessary to have up-to-date and reliable information about the objects of infrastructure and financial accounting.
Usually, the tasks of collecting, storing and processing this information are most conveniently solved with using the geoinformation systems (GIS) of the appropriate level. The foundation of such systems is topographic basis of territory, the most effective method of obtaining which is application of mobile, terrestrial and airborne mapping technologies.
If you interested in LIDAR technology, Please Contact Us: