DJI P4 Multispectral – the Best Drone for the Agricultural Industry
All the representatives of the agricultural industry can breathe a sigh of relief. DJI finally released the new high-precision drone with an integrated multispectral imaging system. So let's have a closer look at its range of features.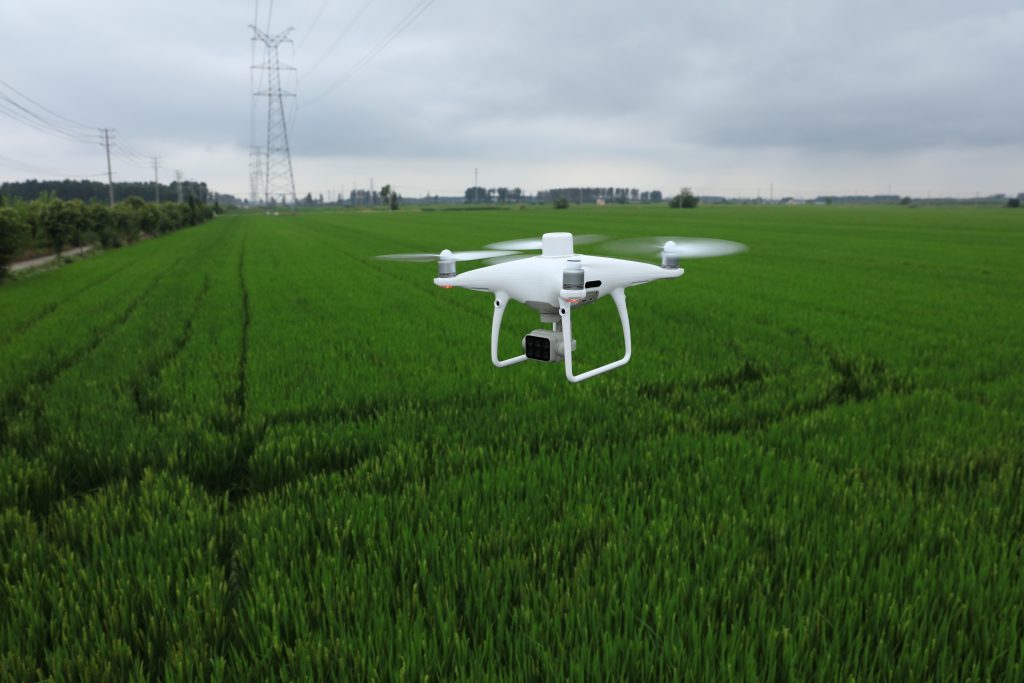 Overview of the Main Benefits of DJI P4 Multispectral
It is not a foremost consumer drone which can be used for making family footage. It's a must-have tool of modern farmers, which can help them increase income. With the help of this powerful drone, you'll get the following benefits:
Immediately Check the Plant Health. The drone comes with the process of capturing data that allows users to check the plant health within one flight. Its flight time is 27 minutes and the transmission range is 7 km.

You Can Collect Comprehensive Data About the Crops. A powerful 1RGB camera together with a multispectral camera array with five cameras allows users to see beneath the surface.

Sunlight Sensor. The drone is equipped with a spectral sunlight sensor, which allows the device to capture solar irradiance. Thanks to this feature, users can get more precise data at any time of the day.
Moreover, this drone allows you to get more meaningful reports about the state of your crops. It goes without saying that if you are a professional in the agricultural area, it is not enough just to fly a drone and see your fields on the screen of a controller. You want to learn more about the state of crops. This drone allows you to use the benefits of NDVI analysis and the live RGB feed.
By the way, with the help of P4 Multispectral, you can get precise positioning data on photos captured by all six cameras of this drone. The cameras undergo a calibration process. This means that tangential and radial lens distortions can easily be measured and then gathered into image metadata so that you can later post-process the software and adjust it as you need.
There's one more reason to choose P4 Multispectral – D-RTK 2 Mobile Station and NTRIP Compatibility. This means that you can work even when the internet connection is poor. With the help of this tool, you can improve the accuracy of RTK positioning. You just need to connect the aircraft to the D-RTK 2 Mobile Station.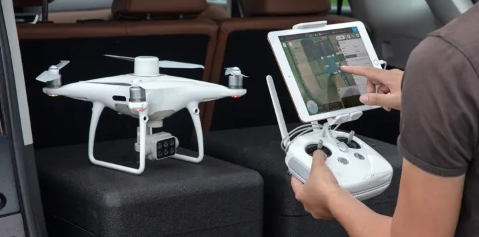 In What Areas Can P4 Multispectral Be Used?
Its main mission is to meet the needs of precision agriculture representatives. Moreover, it's a must-have tool for environmental inspection. Its multispectral camera allows farmers to get the information which is usually hidden from the human eye. When farmers have this information, they can make timely decisions and treat crops when it really needs it. As a result, you'll be able to maximize yields and save costs.
If you want to buy Phantom 4 Multispectral , contact Aeromotus. Feel free to ask questions. We are always glad to help you make the right choice!