You know that before a drone goes on sale, this device must undergo a few durability and weather tests. Let's go behind the closed doors of DJI's durability lab and see how technicians check the Matrice 300 RTK before the drone is ready for sale. Get comfortable and have a look!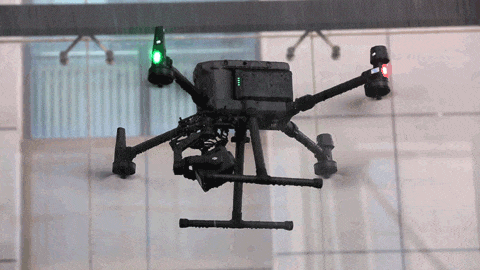 The DJI M300 RTK is an enterprise-class drone that is expected to do more than a simple consumer drone. The overriding purpose of this aircraft is to cater to the needs of rigorous operations like mapping, rescue operations, firefighting, etc. Therefore, a drone must work in extremely challenging environments. To put it simply, this aircraft must operate reliably, effectively in absolutely different weather conditions.
Experts from the DJI's durability lab put this drone through six different simulations to check how moisture, dust, and extreme weather conditions can influence the speed, aircraft's rotors, controllers, and motors.
How Does the DJI M300 RTK Operate in Severe Weather Conditions?
They performed the following tests:
Temperature test
Firstly, the aircraft went through a hot and cold temperature test. Its main goal was to see how well M300 RTK flies under different temperatures. It was proved that the temperatures up to 50 °C couldn't influence the performance of this drone. It is equipped with self-heating batteries that allow the aircraft to perform its operations even when the temperature is -20°C.
Wind Resistance Test
You know that it is not recommended to use consumer drones in hard weather conditions because it may lead to a drone crash. But this machine is equipped with powerful motors that allow a drone to withstand wind speeds up to 15 or 33 mph.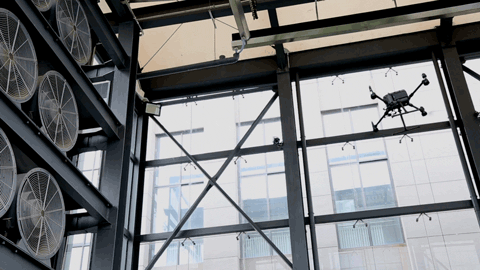 Salt and steam test
If you live on the bank of the sea or ocean, you can undoubtedly use M300 RTK because this drone passed a salt and steam test. It can easily resist the effects of salt. On top of that, it won't be influenced by fog. DJI technicians checked the drone in a salt and steam simulator (IPX2) for 2 days. The test proved that a drone can easily operate even in a challenging and salty coastal environment.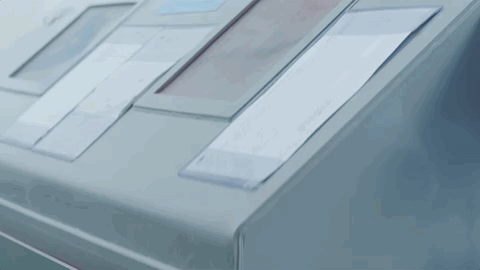 Rain Test
You know that it is not allowed to fly when it is raining. But this is not about the Matrice 300 RTK. This flying machine can operate in critical missions. Yes, light rain can surely influence the maneuverability of the drone, but the moisture won't access internal electronic components. This drone passed a rain test, so you can use it for performing critical missions!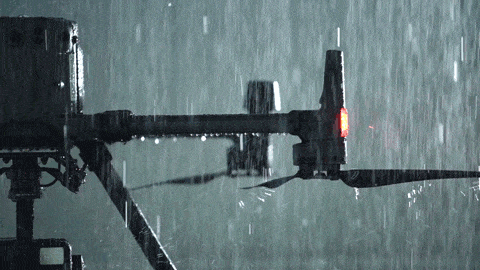 Adverse Rain Test
This flying machine was also tested with a swirling rain simulator. Engineers proved that the topside and the undercarriage of this drone can withstand the rain. Moreover, this drone can tolerate a 360-degree curtain of water and continue flying.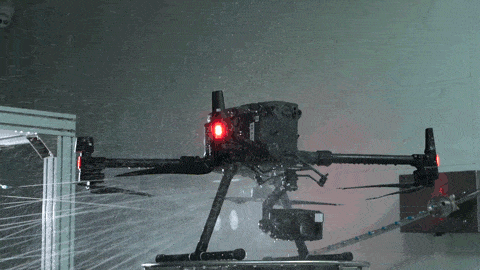 Downpour Test
That's another rain test proving that this drone is the most powerful flying machine today. DJI technicians drenched M300 RTK with a jet stream of water and the drone withstood this test and continued operating.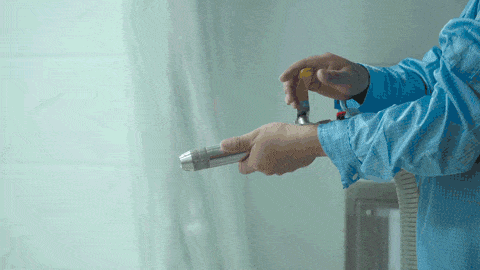 What Is the IPX Rating System?
It's a well-known industry standard for evaluating electronic devices based on their enclosure resistance to dust, liquid and solids. DJI engineers performed the following tests:
IPX1. Devices that undergo this test have solid protection against vertically falling drops (condensation);
IPX4. Devices that undergo this test are protected against water splashes from absolutely all directions.
IPX5. Devices that undergo this test are protected against low-pressure jets of water from absolutely all angles.
The DJI M300 RTK successfully tackled all these challenges and was awarded an IP45 rating.
What Features Allow DJI M300 RTK to Withstand All These Tests?
You are probably wondering "How did they manage to achieve such great results?" In fact, this flying machine was designed with durability in mind. Let's review some of the most effective features that allow this drone to be one of the best on the market.
Airtight Manufacturing
The drone comes with a wide array of features controlled by sensitive electronic components. All these components are of utmost importance for stability and safety. Its airframe is built with an airtight seal.
The wing box and vision sensor lens were also tested to make sure that everything is properly sealed. On top of that, both components underwent a pressure test to check if they can withstand pressure differences.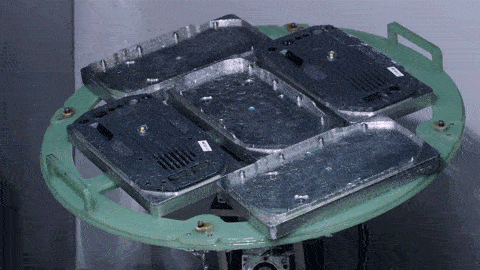 Heat Management
The greatest benefit of this flying machine is its heat management design. This drone was designed so that heat dissipates upwards through a simple metal plate. After that, it is passed away from the aircraft through the exhaust vents.
Reinforced motherboard
All the components of M300 RTK are protected by a super-protective coating. Its main goal is to prevent damage that can be caused by external forces.
Overall, the DJI M300 RTK underwent a wide array of weather-resistant tests. Now, this flying machine is a must-have tool in mission-critical operations in such areas as agriculture, oil and gas, public safety, and electrical power!