Drones are gradually becoming the most widely used tools for an array of industries so far. From Fire and Police departments to farms, UAVs have become must-have tools for safety and rescue operations. Moreover, this industry is contingent on drones as these devices can speed up operations and limit the potential risk. In this insightful post, we'll take a deeper look at the fundamental benefits of using drones for search and rescue operations. Plus, we'll review the best drones that are must-have tools during rescue missions.
Benefits of Using UAVs for Search and Rescue Operations
The main thing you should know about rescue missions is that such operations are complicated, challenging, and unpredictable. No one can predict the results and no one knows what the outcome will be. The thing is that in most missions, experts are working in life-threatening conditions where the time is limited. Therefore, it is of utmost importance for rescuers to find victims as early as possible. When missions take place outside human establishments, they usually face such obstacles as rainforests, mountains, snow, rain, etc. All this surely slows the operations.
Let's list the main benefits of using drones for search and rescue operations:
UAVs are very fast and can reach a destination faster (as compared to traditional ground-based vehicles).
Drones usually come with an array of sensors that pursue one goal – to find ground objects.
UAVs guarantee cheap and quick access to aerial data. As a result, responders can easily map the search zone and identify all possible zones where victims might be located.
Zoom Cameras. Drones are equipped with zoom cameras, like Z3 or Z30 that allow rescuers to check the severity of the injury. This information undoubtedly saves time in the operation, the time which could mean life for victims.
Communication. An aircraft with a loudspeaker can broadcast messages. As a result, a victim may hear that rescuers are looking for them.
Overview of the Best Drones for Search and Rescue Missions
The drone market is continually evolving. An array of new devices hit the market on an ongoing basis but not all of them can save lives. Professional UAVs suitable for such missions come with a thermal camera, which is a mandatory component of such operations. Let's take a closer look at some of the most popular models that are widely used for public safety missions:
So far, it's one of the most powerful tools available on the market. It's the best platform for aerial productivity that features a rugged design, a simple configuration procedure, and can be used for an array of industrial applications. The drone comes with the M2EA's integrated high-resolution thermal sensor that supports ultra zoom (32x digital zoom). With the RTK module, this flying machine is capable of centimeter-level positioning accuracy. You can easily set up to 240 waypoints to conduct automated inspections. It's lightweight and portable; therefore, the drone is ready to work in less than a minute. It allows pilots even to zip through the most complex environments due to the descent speed. The new Mavic can be used in search and rescue missions, firefighting, law enforcement, power inspection, environmental protection, etc. In the course of your mission, you can easily switch between thermal, visual, and split-view feeds for various project needs. Overall, this drone is one of the most effective tools for rescue missions.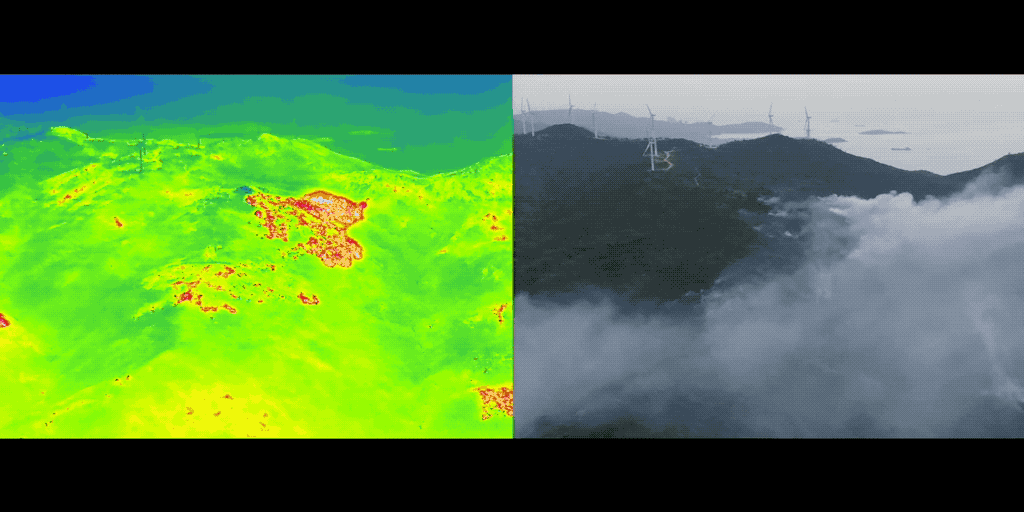 This drone was developed to empower a new generation of workers and can meet an array of workplace challenges. Mavic 2 Enterprise boasts powerful zoom capability (12 MP ½.3 CMOS sensor), M2E Spotlight (a feature that allows directing lost people easier using a dual spotlight), DJI Airspace that enables avoiding hazards in the sky. Enhanced FlightAutonomy allows pilots to benefit from using omnidirectional obstacle sensing. A maximum flight time is 31 minutes; the speed – 72 km/h.
It's the legendary flagship drone, focused on fulfilling industrial needs. Moreover, this drone comes with many tools to do this. It is equipped with a hybrid camera, the DJI Zenmuse H20/H20T. The working temperature goes from -20 to +50. This drone also features two TB60 intelligent flight batteries. With an average flight time of up to 46 minutes, it's one of the best drones available on the market.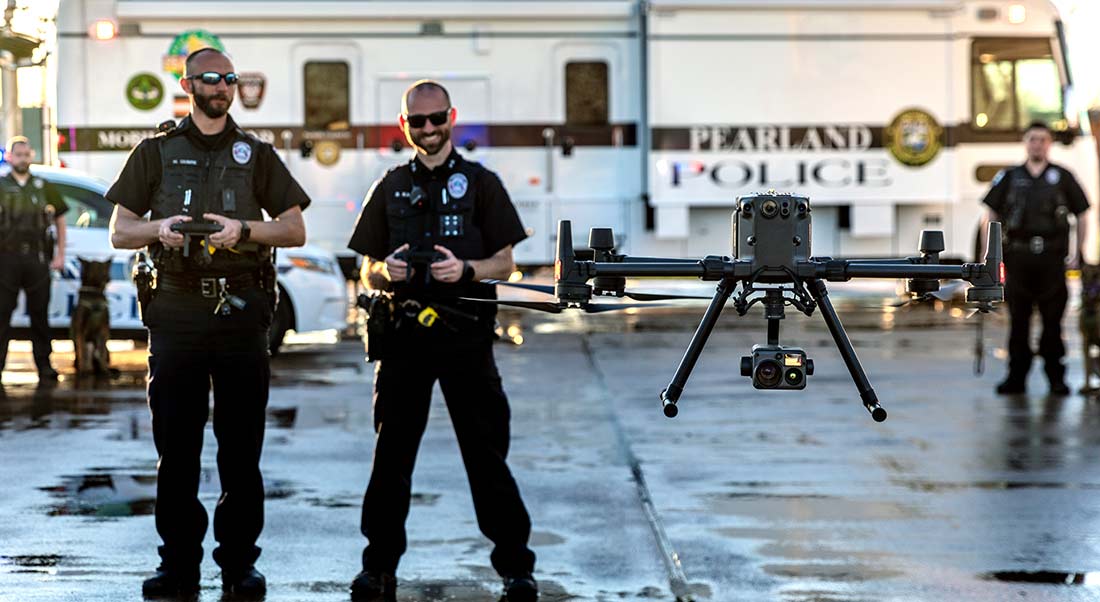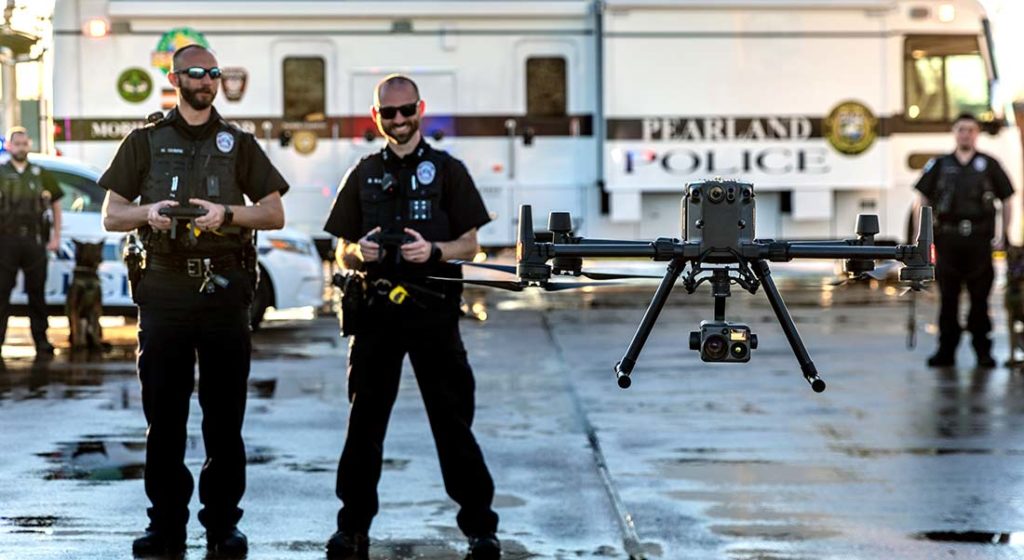 Triple Camera Drone System.
A DRONE DESIGNED FOR PUBLIC SAFETY AND ENTERPRISE PROFESSIONALS
Made in the USA , the Parrot ANAFI USA has a three camera system (wide visual, zoom visual, 320 thermal) and has been designed for public safety and industrial inspection. 32 minute flight time with a 2.5 mile transmission range. IP53 rated, deploys in just 55 seconds. Compatible with wide-ranging software ecosystem, including Pix4Dreact, with an open source SDK.
All these drones offer an array of services and can speed up search and rescue operations. It's not anymore a new technology. So far, it's an inseparable part of search and rescue operations that can meet an array of requirements, from mapping the area to accessing even the most remote locations.