A while ago, at INTERGEO 2020, DJI introduced two powerful camera payloads – DJI Zenmuse L1 and DJI Zenmuse P1. Both tools can easily take aerial surveying to the next level! Now, we have a robust full-frame camera and a legendary LIDAR drone solution. Let's review both two new products and analyze their potential!
Zenmuse P1 – the New Benchmark for Aerial Operations
DJI Zenmuse P1 is a new camera released by DJI a few days ago at INTERGEO 2020. 'Efficiency through flexible full-frame photogrammetry' is the main logo of this release. It's a powerful and dedicated full-frame camera for surveying and photogrammetry. The new camera is the most powerful DJI payload that can be used for geospatial data acquisition. Let's make a comprehensive review of the main features offered by this camera.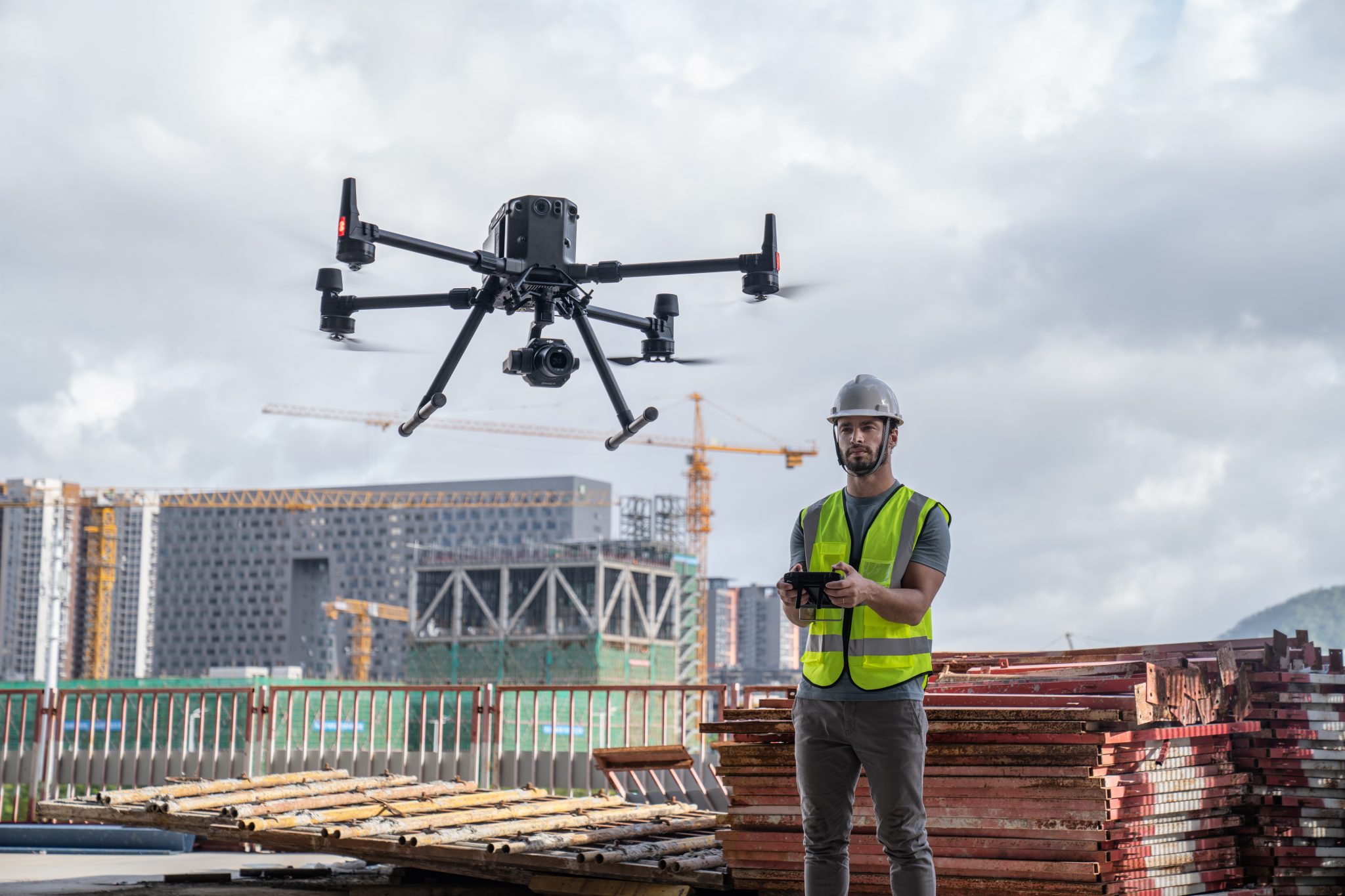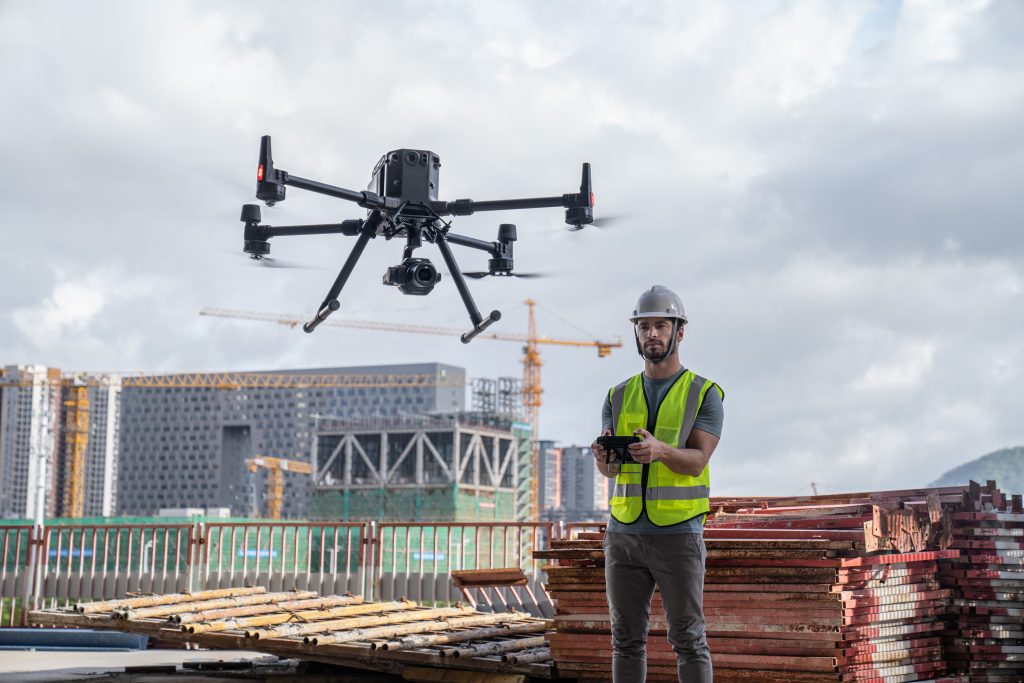 Overview of the Main Features
No GCPs: Horizontal Accuracy 3 cm / Vertical Accuracy 5 cm;
High Efficiency: 3 km area coverage under single flight;
High Resolution: 45-megapixels full-frame CMOS;
3-axis stabilized gimbal with Smart Oblique Capture;
Mechanical global shutter 1/2000s shutter speed;
TimeSync 2 millisecond-level system synchronization;
0.7s time interval photos.
This payload can be combined with DJI Matrice 300 RTK and DJI Terra. Overall, it provides high accuracy aerial photogrammetry solutions for enterprise clients.
Multiple Prime Lens Options
This camera has interchangeable fixed-focus lenses on a 3-axis stabilized gimbal. The ground sampling distance under various lens options is as follows:
24mm: GSD= H/55
35mm: GSD= H/80
50mm: GSD= H/120
P4R for comparison: GSD=H/36.5
Thanks to all these features we can conclude that this camera is a perfect solution for photogrammetry flight missions that allows experts in this niche to make accurate photos from the sky.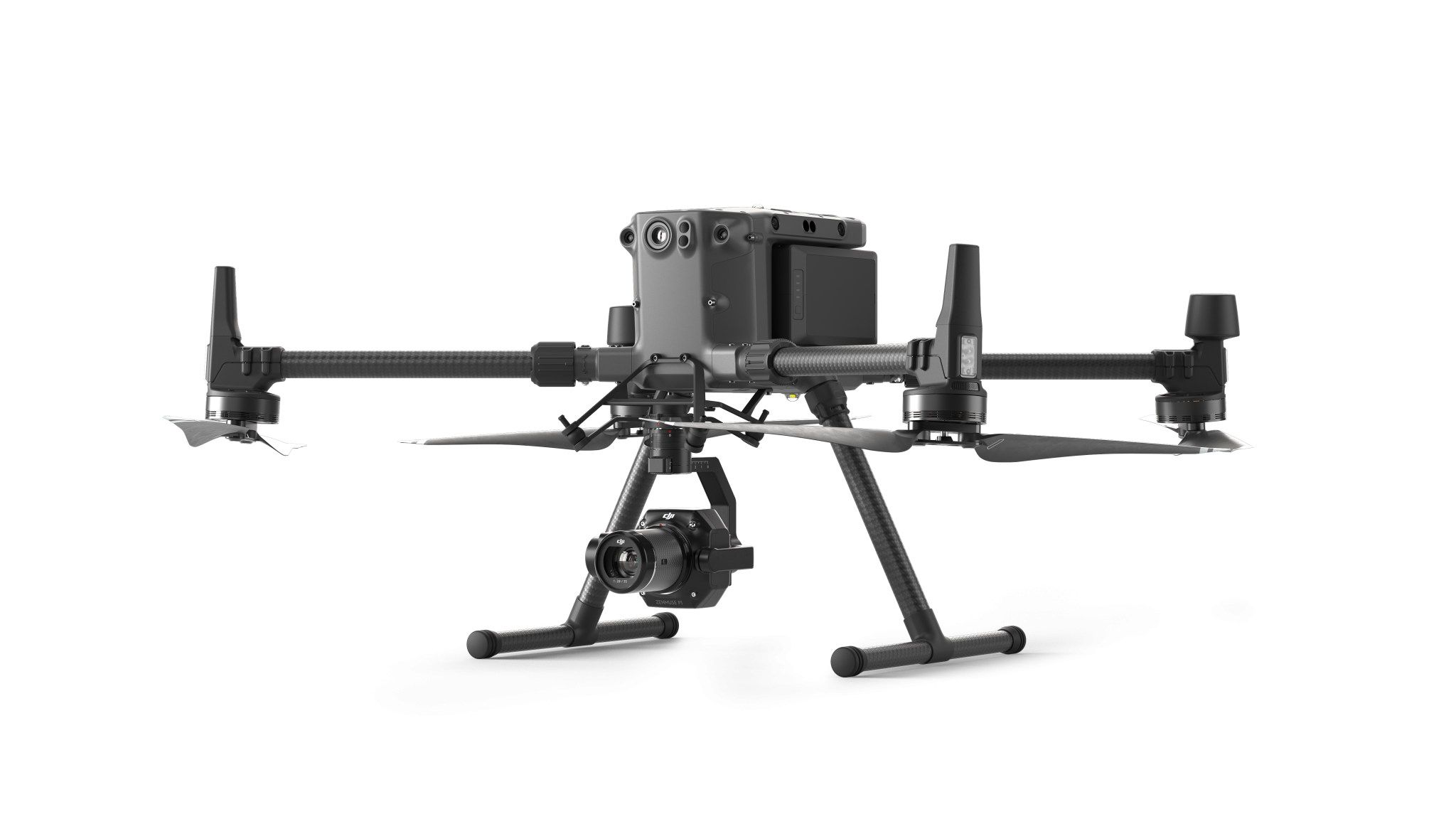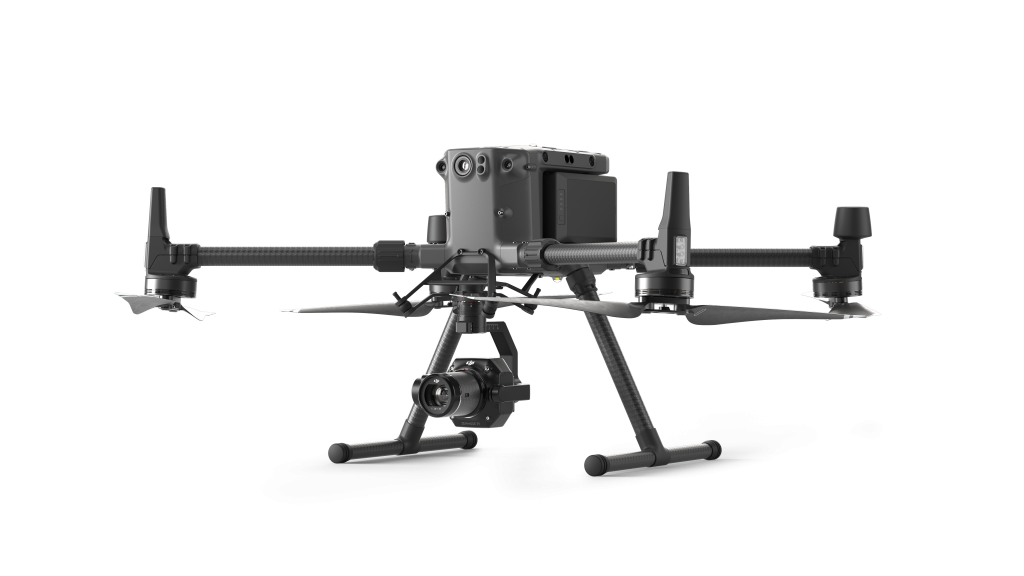 Smart Oblique Capture
With the help of DJI Zenmuse P1, you can elevate the efficiency of your oblique photography mission. The gimbal rotates automatically to take photos from various angles. The multi-angle oblique image data can be used for urban planning, security command, and cadastral survey needs. Overall, the Smart Oblique Option can significantly enhance efficiency. It allows capturing images that are necessary for the reconstruction at the edge of the mapping areas.
DJI Zenmuse P1 – Your Must-Have Tool for Aerial Photogrammetry
Here are the main reasons why you need to use DJI Zenmuse P1:
Extraordinary Efficiency. It comes with a full-frame and low-noise high-sensitivity sensor that can take photos every 0.7s.
Remarkable Accuracy. The camera is equipped with a mechanical shutter and the TimeSync 2.0 system. Thanks to this, users can capture centimeter-accurate data.
Robust Versatility. There's an integrated 3-axis gimbal that you can use with 24/35/50 mm lenses. Thanks to these features, DJI Zenmuse P1 allows users to create 2D, 3D, and a variety of detailed models.


Smart Data Management
Developers of this payload also did their best to streamline mission data management. Now, all files about the results of your mission can be automatically associated with the time and name of your mission. There's also a centralized storage location for GNSS data, your photos, and TimeStamps.MRK files. Moreover, the image data also includes the intrinsic and extrinsic camera parameters and the exact status of RTK.
What Are the Main Application Scenarios?
Adopting the new camera offers many opportunities to photogrammetry experts, allowing them to work faster and more effectively. Here's a list of the main application scenarios where DJI Zenmuse P1 is a must-have tool:
Topographic Mapping. It allows users to capture data with 1:500 scale accuracy requirements.
Cadastral Surveying. DJI Zenmuse P1 allows experts in this niche to generate accurate 3D reality models.
AEC and Surveying.
Geological Investigation. You can safely gather unique data of geological hazard sites.
Natural Resource Management. With this tool, you can classify, measure, and define the ownership for forests or waters.
Disaster Site Modeling. You can quickly explore disaster-struck areas and make timely critical decisions about safety operations.
All in all, the new DJI Zenmuse P1 is the most powerful and multi-featured DJI camera payload that integrates a 45-megapixel full-frame high-sensitivity sensor.
DJI Zenmuse L1 – the First Lidar Solution for Aerial Surveying
It goes without saying that LIDAR technology is a crucially important tool for aerial surveying. Simply put, it is critical for building true-color point cloud models in hard-to-reach places. A number of LIDAR solutions that we have on the market today are too massive for drones or very expensive. DJI managed to develop a lighter weight version – DJI Zenmuse L1 – the first LIDAR camera for aerial surveying.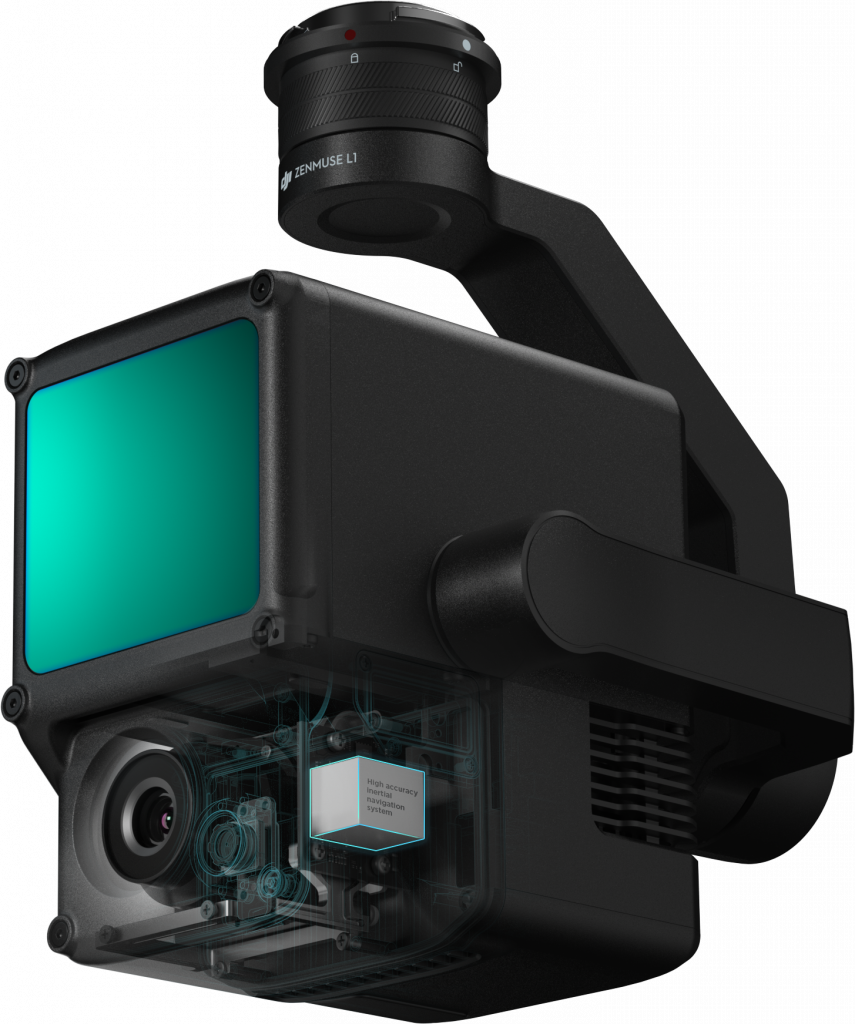 Zenmuse L1 integrates a powerful ultra-lightweight Livox Lidar module with a high accuracy IMU, a 20-megapixel camera, and a 1-inch CMOS sensor. Thanks to all these features, the camera can generate true-color point cloud models in real-time. This camera payload can be used with DJI's well-known platforms Matrice 300 RTK, Phantom 4RTK, and DJI Terra.
Overview of the main features
High Efficiency 2 km2 covered in a single flight;
High Accuracy: Vertical Accuracy: 5 cm / Horizontal Accuracy: 10 cm;
Point Rate: 240,000 pts/s;
IP44 Ingress Protection Level;
Detection Range: 450 m;
Integrates a Lidar module,
an RGB camera, and a high-accuracy IMU;
Real-time Point Cloud live view: Able to display and measure;
Point cloud in real-time;
Support DJI Terra for post-processing.
The measuring distance is 190 m at 10% reflectivity. The camera supports up to 3 returns; users can set the number of returns in DJI Pilot.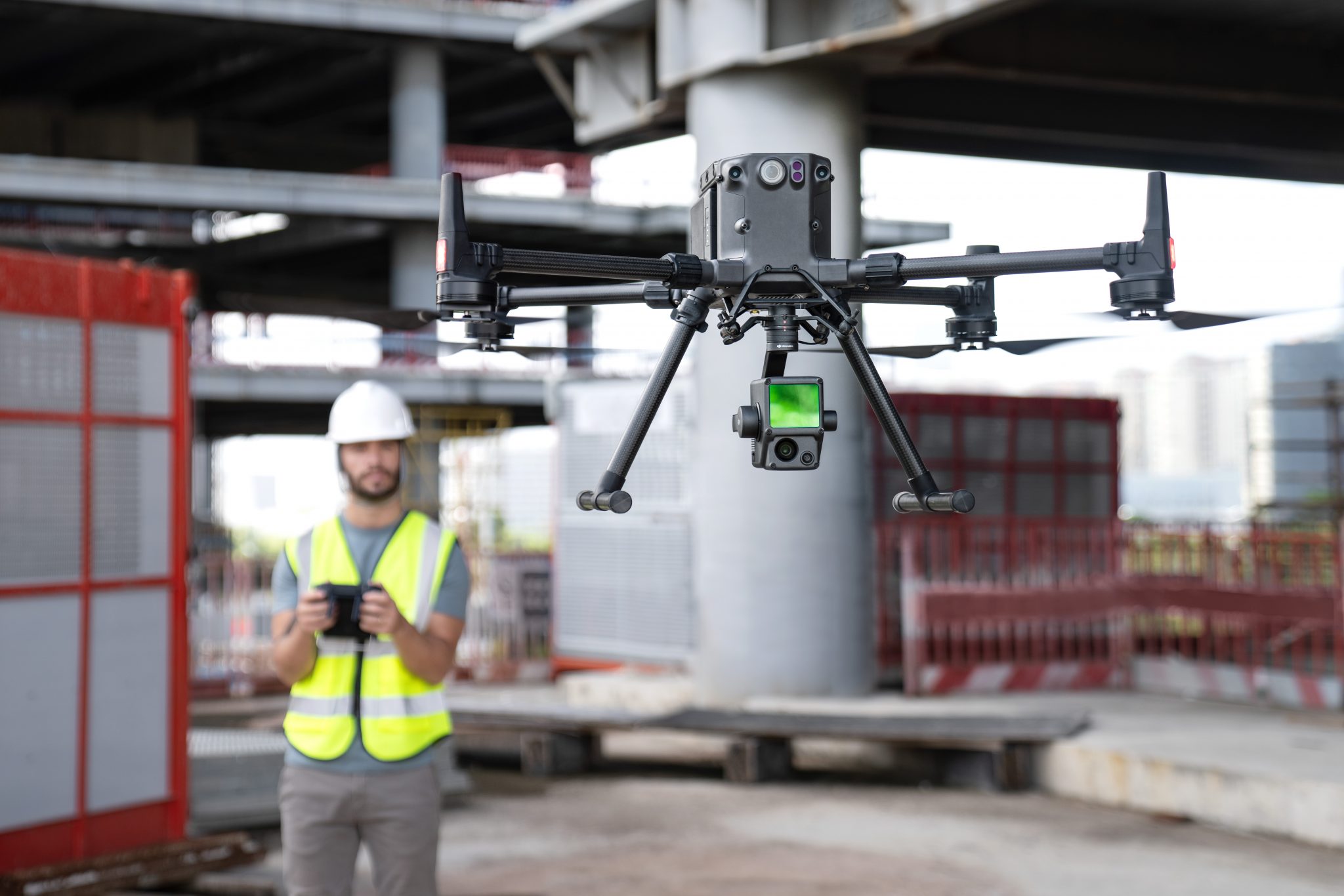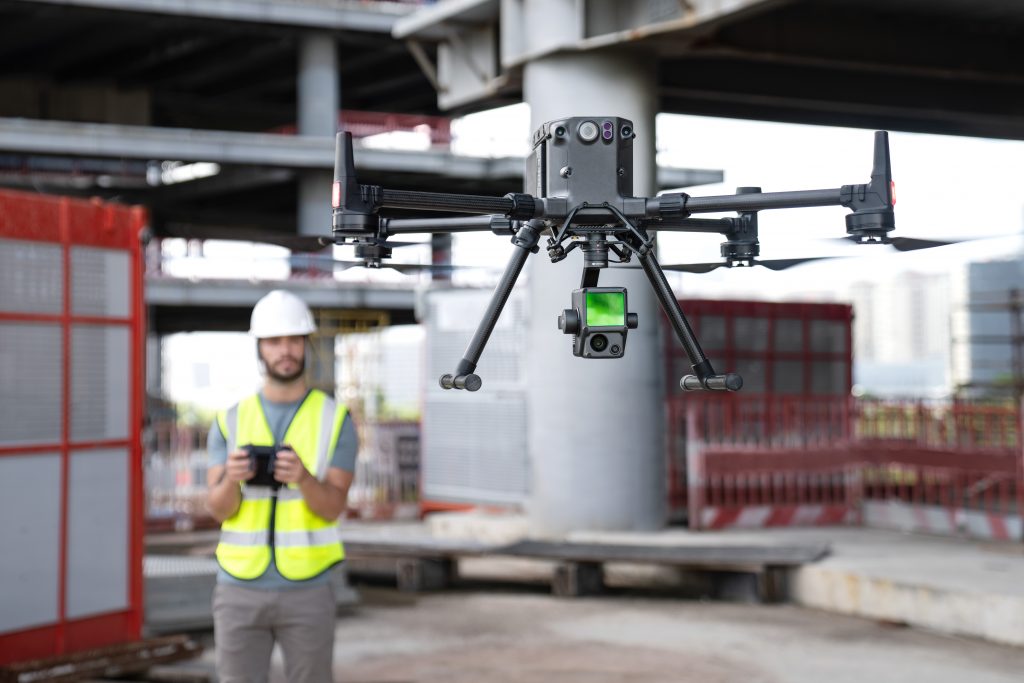 Point Cloud Live View
When using this camera, users can make important, critical decisions quickly. It is also possible to verify the quality of fieldwork because you can check point cloud data after each flight.
Camera details
Its 1-inch CMOS camera is a powerful solution that guarantees true-color rendering data for the LIDAR module. Its visual assistant camera also comes with numerous benefits. For example, when a drone loses the GNSS signal, the camera continues using its visual assistance camera to get orientation data.
High accuracy IMU
High Accuracy IMU is a must-have component of the LIDAR system. L1 uses both the high accuracy IMU and the visual assistant camera to provide the high accuracy IMU data output.
What Are the Main Application Scenarios?
As we have already mentioned, DJI Zenmuse L1 is the best LIDAR solution for professional aerial surveying. Here's a list of the main areas where DJI L1 can be an irreplaceable tool:
Topographic mapping. With this tool, experts in this area can quickly generate accurate topographic maps.
AEC and Surveying.
Emergency Response. It's a must-have tool for gathering critical insights in real-time. This data can help make emergency operations more effective.
Energy and infrastructure. Create models of complex structures in detail.
Agriculture. With the help of this camera, you can control stock volume, vegetation density, canopy width, etc.
Forestry Management.
Law Enforcement.


In current times, DJI holds 70% of the commercial market. The release of these cameras demonstrates that the company cares about its customers and continues developing products for new markets. Drones are a must-have tool in the surveying industry. However, they aren't a standard. With the release of these two cameras, the company is going to change that. With the use of both sensors, more survey work will shift to flying machines.
Right now, both cameras are available for pre-order; shipping will be started in early 2021
If you have some clarification-seeking questions, you can contact the support team of Aeromorus.com. We'll be the first to offer both cameras for sale in UAE.