What Apps to Use For Shooting Panoramas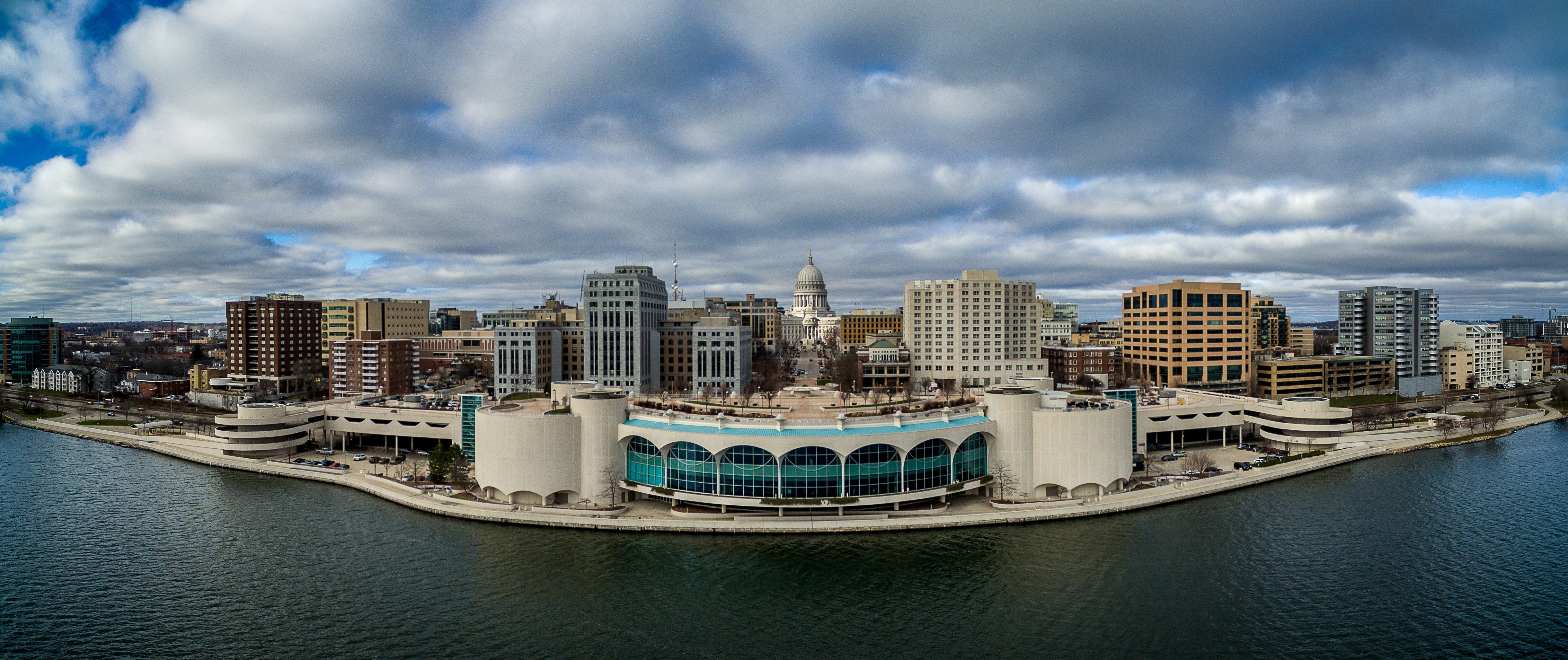 You will hardly find a pilot who has never made panoramas. This is an image photo allowing you to get the broad view of the place. A drone user can make several photos in one location and then stitch them together through the use of third-party apps.
In sober fact, if you buy a drone, you need to be aware of all possible modes offered by your flying machine. In this case, you can make really amazing footage.
Let's take a look how to make panoramas with the help of DJI Mavic Pro. So, take your drone and go out. Find the appropriate space and fly up about 30 meters. Shot a photo manually and then turn a little and make one more photo. Repeat this process until you have eight photos that cover a full 360 degrees. When you stitch them together you'll get an amazing panorama photo.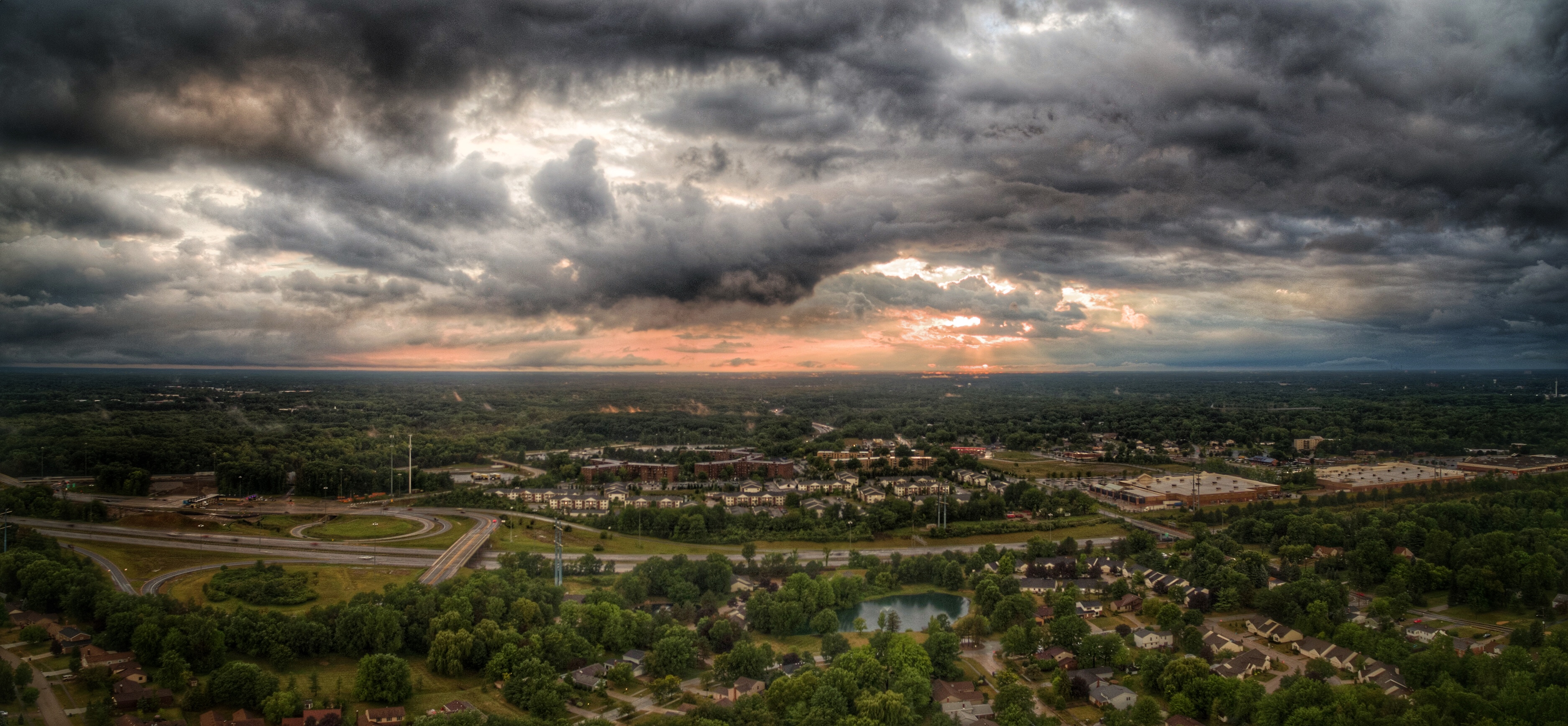 In fact, there are lots of third-party apps to assist in shooting panoramas from a DJI drone. Make a Google search and you'll see a result. The most popular of them are the following ones:
Litchi,

DronePan,

Hangar 360.
All of them support Phantom 3, 4, Inspire series and Mavic Pro.
A Small Risk When You Use Third-Party Apps
It is worth noting that when you use third-party applications with your drones, you'll face a small risk. In sober fact, when you buy DJI drones, you should use them with a DJI app. If you crash a drone using third-party applications, no one can guarantee that DJI support center can recompense expenses.
Yet still, if you fly, your drone is fully charged and you keep it within the line of sight, more likely you won't face any issues. Thousands of people fly their DJI drones with third-party applications and everything runs properly.
Right now, we are going to discuss three the most popular third-party apps to use with a DJI drone. If you want to use them, you need to know that your Phantom or Mavic need to be switched into the standard flight mode. If during the flight you see that you need to take control of your UAV, you need to switch to sports mode. When you do this, you will stop the application from having a control over your aircraft.
Litchi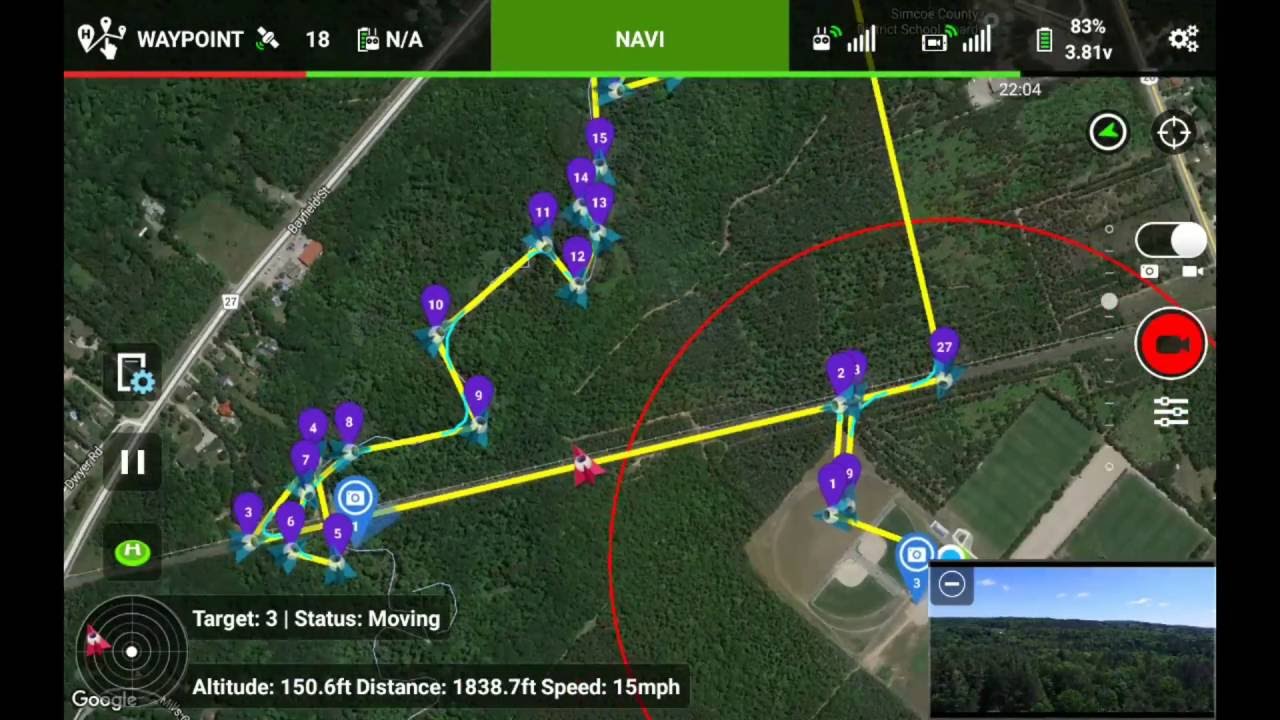 This is a third-party application you can use to control your drone. It is not free, the average price is around $23. The app is deemed to be an ideal solution for complex automated flights. This is a cross-functional application which offers lots of features. It works well and thousands of pilots can confirm this. Nevertheless, if your prime objective is to make panoramas, this app isn't the best one for this purpose.
DronePan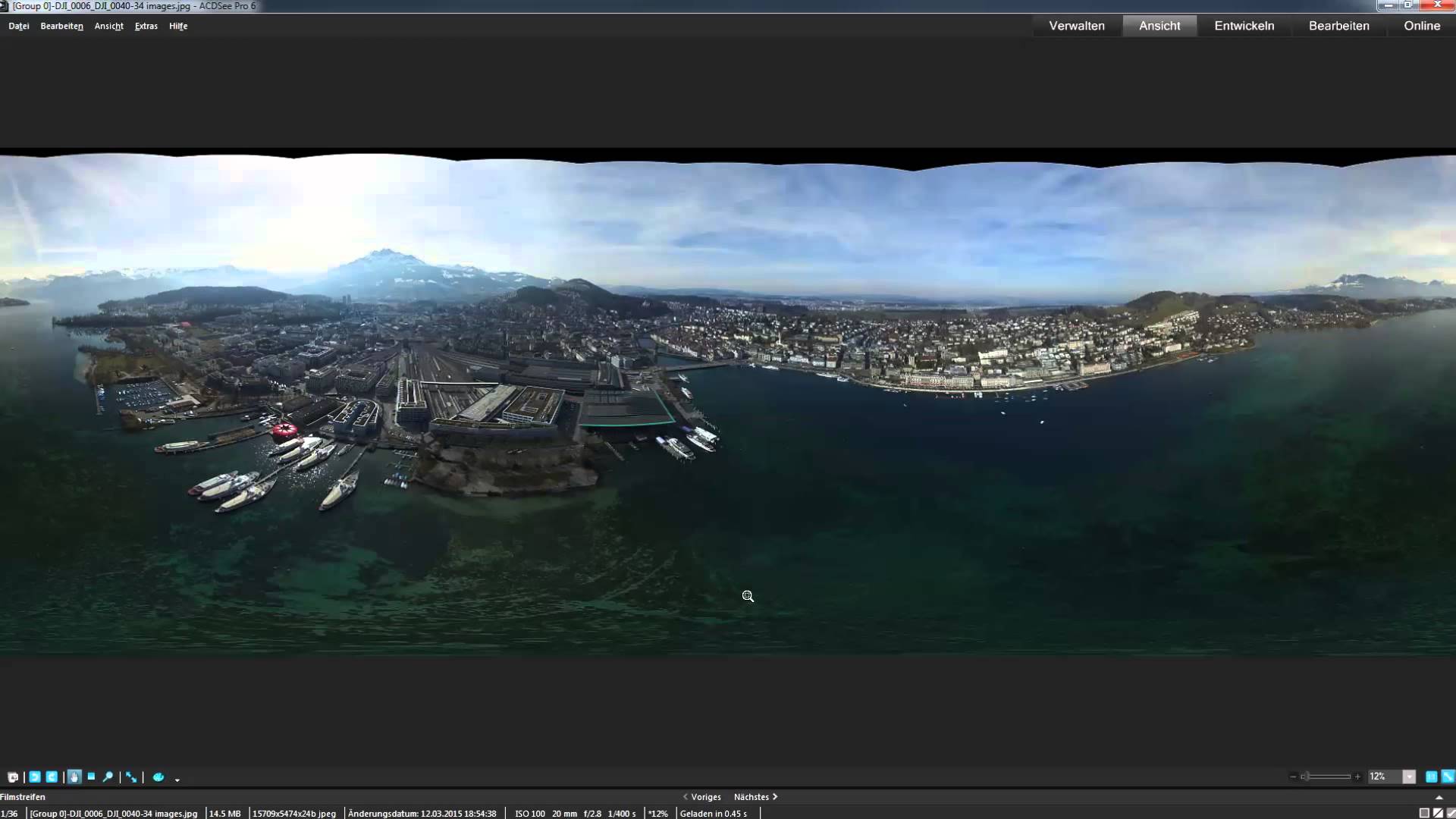 This is another third-party app, which is used by pilots to control their UAVs. If you want to make panorama images, the application will rotate your drone, take a photo, lower the gimbal and take images at a lower angle. As a result, you'll get 20 or 30 images. Besides, users can easily set the application and indicate the number of images they need to make.
DronePan and Litchi allow you to make photos for panorama. After that, you need to download your footage and stitch photos together through the use of post-processing software. The most popular app is Microsoft Image Composite Editor.
Hangar 360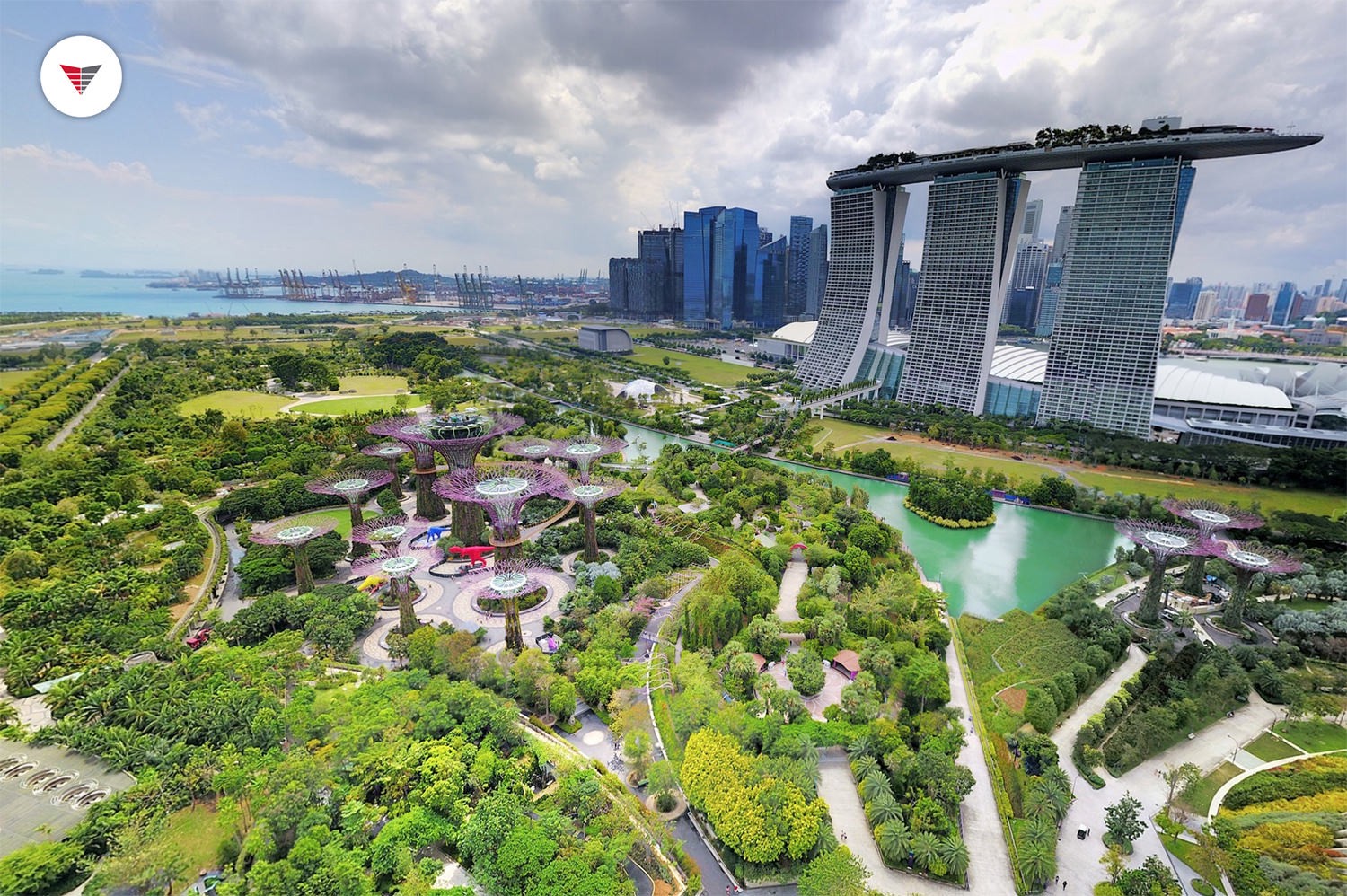 This is one more third-party app, used by pilots to control their drones. This software product has one great benefit – it allows users to make and share panoramas all from within the app. Besides, the app allows you to get images in the raw format.
To use Hangar 360, you need to take off a drone, choose the appropriate location and push the button on the side of the application. The app will ask you whether you want to fly higher or this altitude complies with your demands. So, you need to click the current altitude and the application will offer you to accept a safety checklist. Click every item and the app will start shooting images. By default, the app makes 23 photos. Yet still, you can adjust this setting.
When you complete your mission and land a drone, you'll be offered to download high-resolution images to your mobile device.
Nevertheless, some pilots complain that this app isn't easy to use. Furthermore, it doesn't make it easy to download the completed panorama. Nevertheless, the choice of software products is great!
So, now you know how to make panoramas with your DJI drone. In our previous reviews, we published the information about useful tips for the new drone pilots or the information about starter tips for DJI Spark. If you want you can follow the links and look through it.