DJI Osmo – the Best Hand-Held Stabilized Camera
Camera stabilizers are becoming more popular these days. Regardless of the fact that the modern market offers many hand-held cameras, it doesn't mean that all of them are worthy. Some of them are either badly designed or don't have enough features to meet the demands of customers. The major part of them lacks a handset mount or just gimbals that use smartphones as the camera.
Analyzing the existing full-featured gimbals, we have only several compelling options and one of them is DJI Osmo. Though there are many DJI Osmo reviews on YouTube and other websites, today, we'll discuss all benefits of this camera for you to understand why you need it.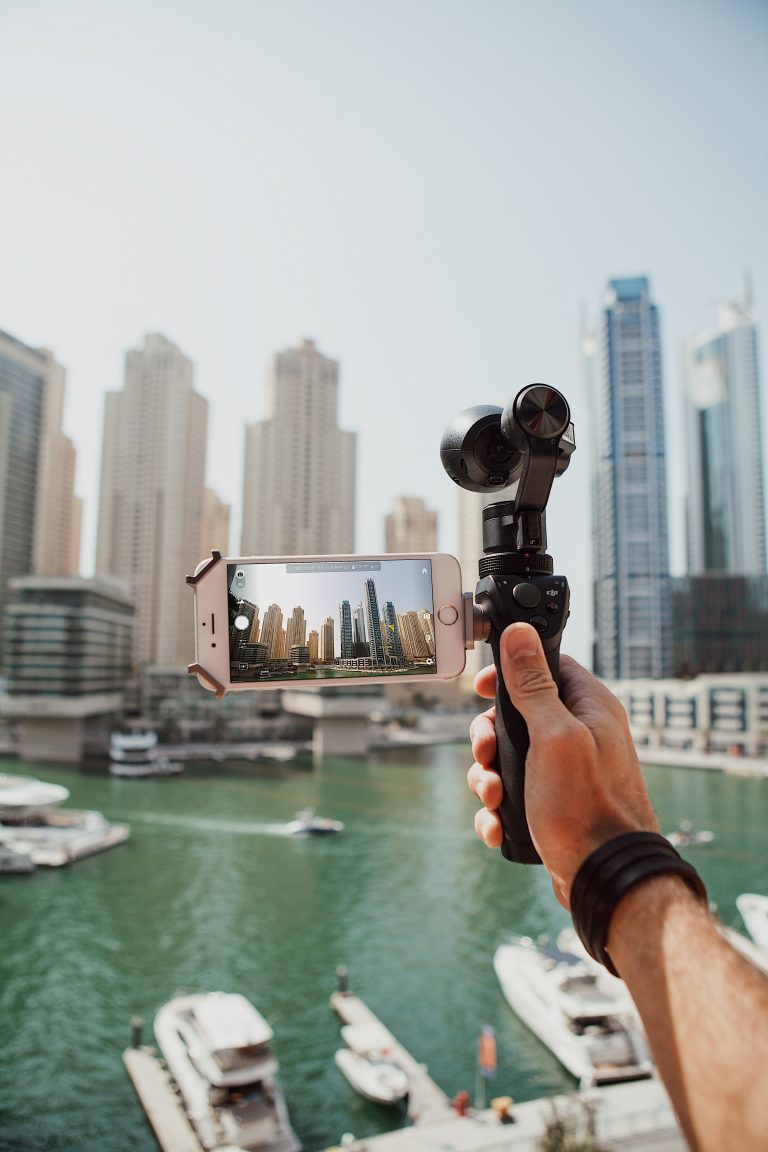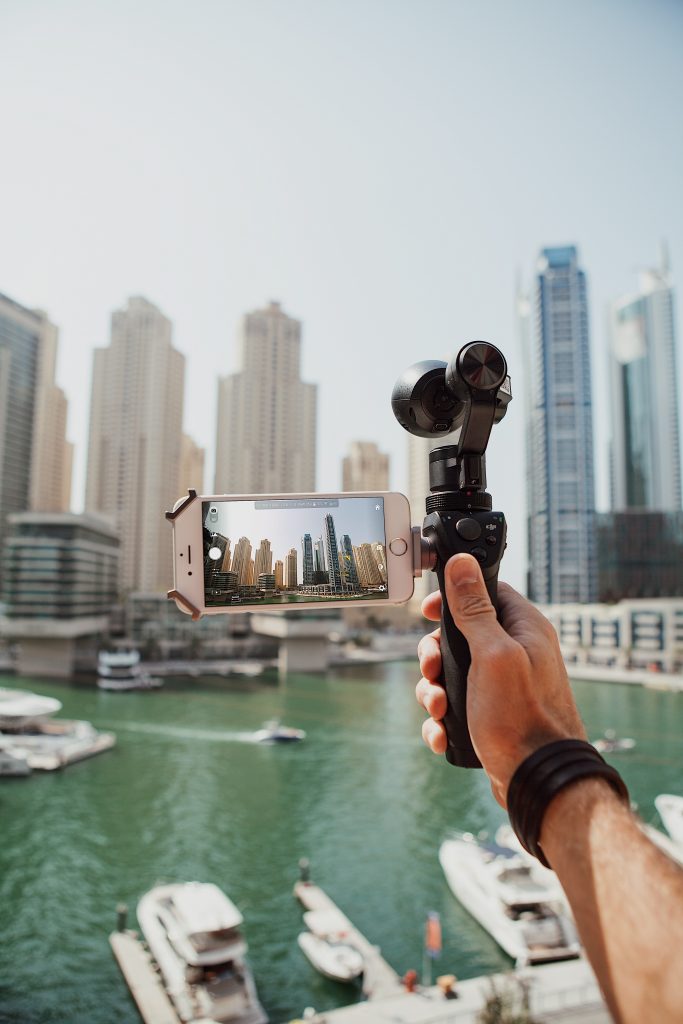 DJI Osmo Review
DJI Osmo is the first attempt of DJI to develop a hand-held gimbal. Nevertheless, it is deemed to be the best solution in the modern market. This is an ideal hand-held camera which has great stabilization, comfortable grip, and intuitive software. On that score, this is a great solution for those who lead an active mode of life and are used to capture the brightest moments of their lives on the go.
DJI Osmo Hardware
The device consists of four main parts:
A Zenmuse X3 three-axis gimbal with a camera;

An ergonomic handle with the control buttons;

A 10.8 WH battery;

A phone clamp.
As a result, DJI Osmo weight is 538 grams. If to remove the phone holder, the weight will decrease to 422 grams. Besides, this package also comprises a small carrying case, a lens cap and a wrist strap.
If you are a user of Inspire 1, you don't need the information about Zenmuse X3. Yet still, if you are just going to buy DJI Osmo, you need to know everything about this device.
DJI Osmo X3 module is a fan-cooled gimbal camera which is powered by Sony's 1/2.3-inch 12-megapixel sensor. It allows users to record videos in 4K resolution.
DJI Osmo is also compatible with Zenmuse X5 and X5R gimbals. Nevertheless, in this case, the client will be offered to buy DJI Osmo X5 adaptor.
The company manufacturer also offers lots of accessories like an extension rod, straight extension arm and tripod. It is also worth noting that thanks to the thoughtful curvature and soft grip, DJI Osmo is considered to be one of the most convenient hand-held gimbals on the market. When you hold it in your hand, it is very convenient to reach the slider for power, a capture button and a video-recording toggle.
DJI Osmo also has a trigger button, which allows users to:
Lock the camera;

Double-tap with the aim to re-center the gimbal;

Triple-tap with the aim to swing the camera back (to make selfies).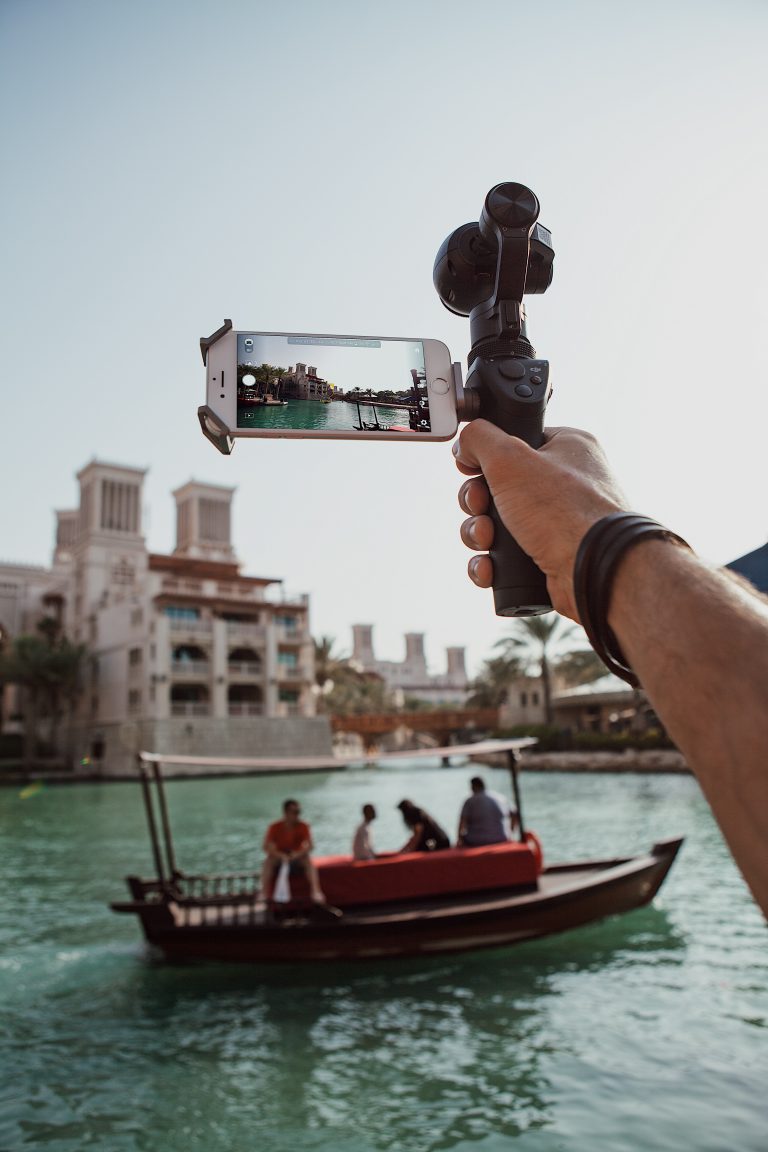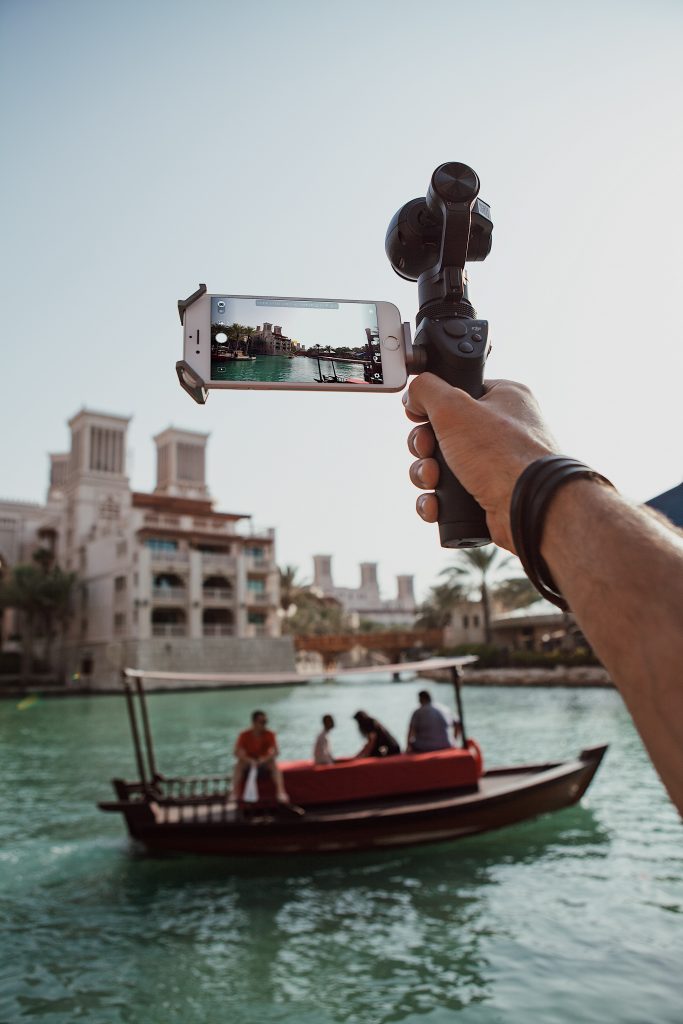 DJI Osmo Software
Though you can find lots of information about the use of this camera in DJI Osmo tutorials, some customers don't take into consideration this information or don't read it. Yet still, when you buy DJI Osmo or DJI Osmo Mobile, you should always read instructions to avoid all possible issues!
DJI Osmo comes with DJI Go app (you can install it either on iOS or Android).
Though, you can also use it without the app.
Through the use of DJI Go app, users can easily adjust the gimbal's parameters and re-calibrate it. When you enter the camera view, you can also toggle between the video-recording interfaces and still-camera. Besides, users can change the settings of ISO, white balance and exposure compensation.
The device also offers lots of video modes:
Single;

Multiple;

Interval;

Panorama;

Time-lapse.
You can easily switch between different modes.
DJI Osmo Performance
Buying DJI Osmo, you can be sure that you'll get high-quality footage. The gimbal does a good job when you hold it totally still or when you walk around with it. It enables you to get an excellent video quality in well-lit environments. The quality is a little bit worth when you shoot at night.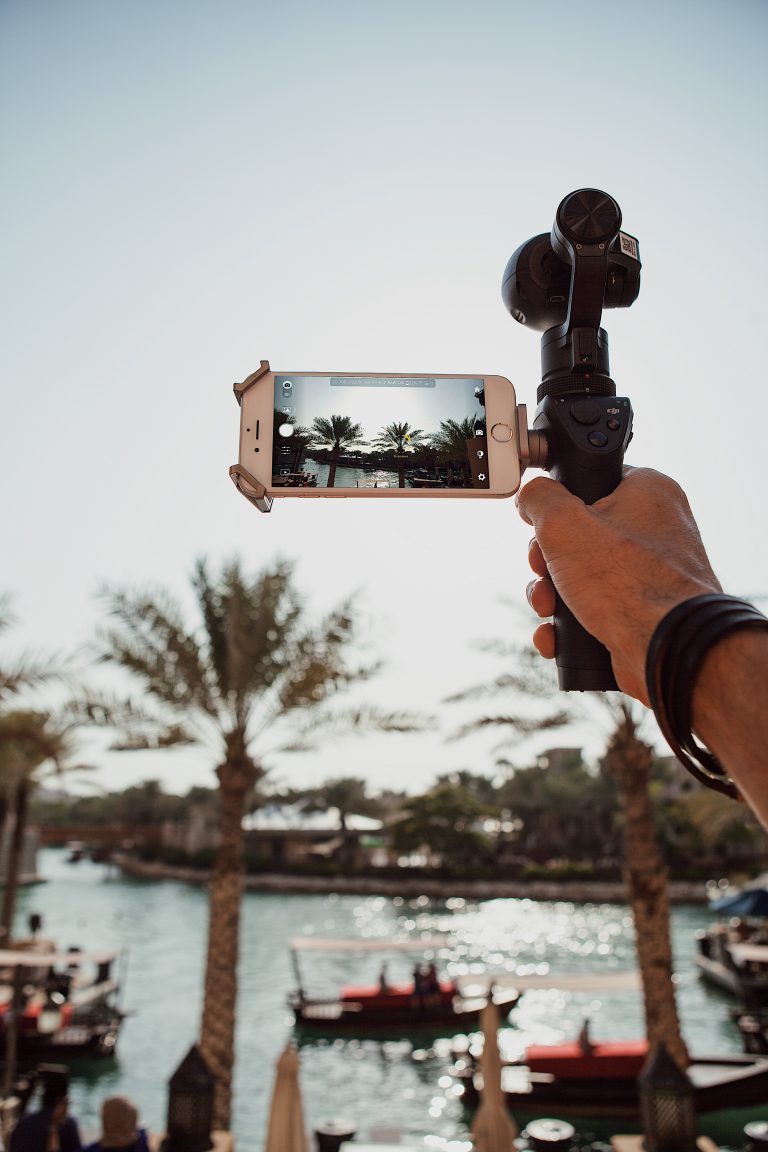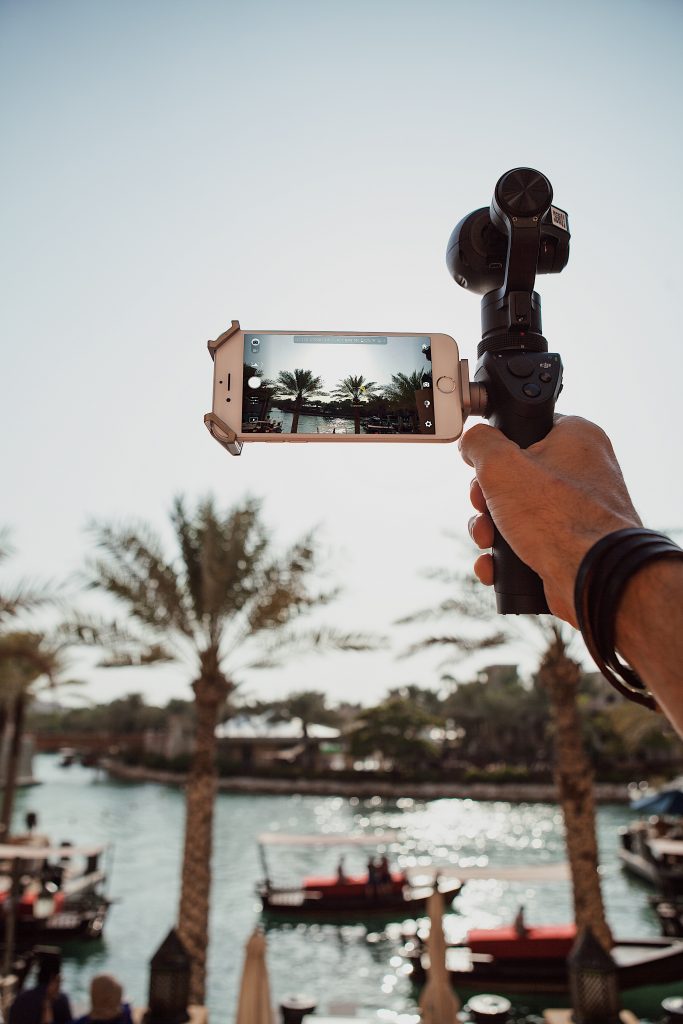 Conclusion
It is worth noting that DJI Osmo is one of the best hand-held gimbal cameras. This is a polished product which comprises lots of interesting and useful features and modes. In other words, DJI Osmo offers a complete and powerful package, which can comply with demands of any user.
If you wish to buy DJI Osmo in Dubai, welcome to Aeromotus – an authorized DJI dealer in UAE. DJI Osmo price isn't sky high. For that reason, any person who used to capture the brightest moments of their life can definitely afford to buy it.