Having a powerful flying machine is not enough. You should also have reliable drone mapping software that allows you to process and visualize aerial data. This is where you simply can't do without DJI Terra – a multi-featured drone mapping tool that enables you to unlock the potential of your drone data. In this post, we'll take a closer look at DJI Terra and review the main features that make it a number-one drone mapping solution.
DJI Terra As the Most Intuitive Drone Mapping Software
DJI Terra is a must-have tool for all pilots that need to plan, process, and visualize aerial data. This tool is compatible with Phantom 4 RTK and P4 Pro. Overall, even if you are an inexperienced pilot, you don't have to spend hours trying to understand how to use the software. It's very easy to use and allows you to process data rapidly.
It supports multiple route planning methods including 2D mapping, waypoint flight, and even oblique mission planning. It also features a wide array of adjustable parameters, including gimbal pitch angle, speed, altitude, etc. If you need to have better accuracy, you can use Ground Control Points.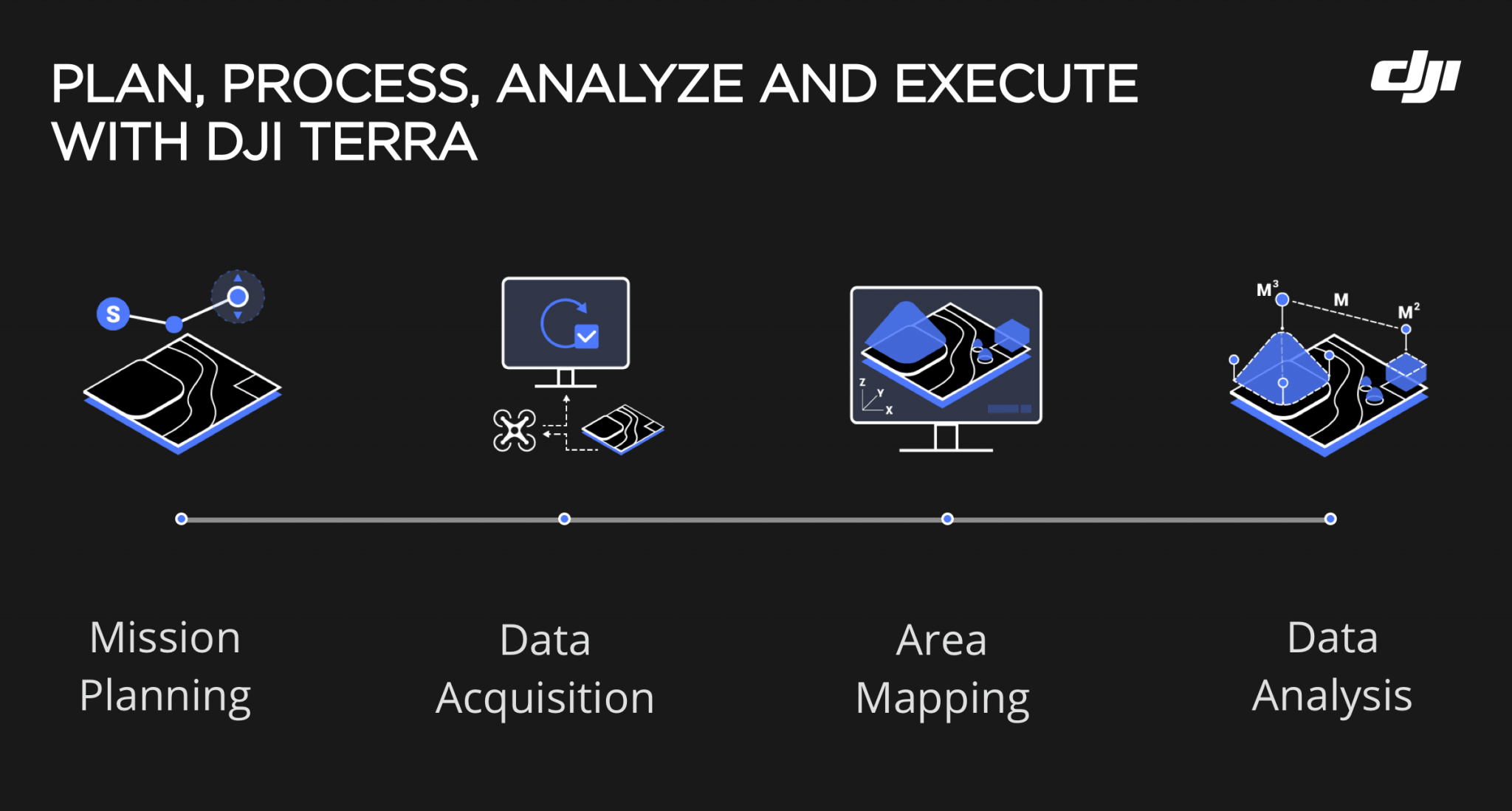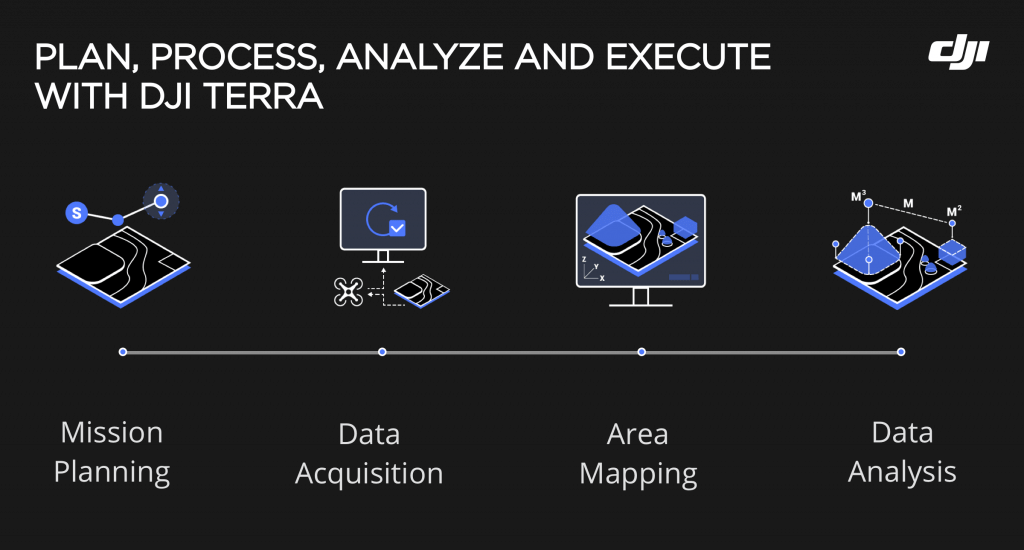 Real-Time Drone Mapping Is Easier with DJI Terra
On top of that, DJI Terra is one of the best solutions for mapping in real time. It's a must-have option for time-sensitive missions when you need to make a decision within seconds. With DJI Terra, you can easily generate 2D orthomosaic maps as your aircraft flies. Besides, you can also visualize a 3D point cloud of your mapped area to decide if more flights are needed to complete the mission.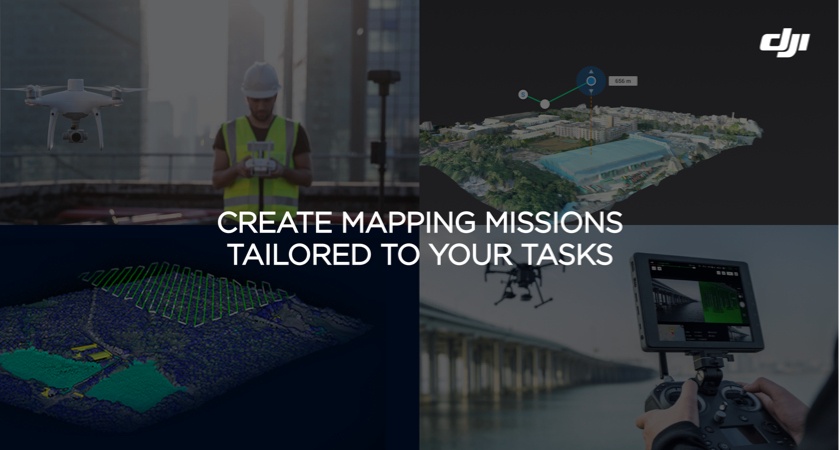 Easier Data Processing
When your mission is complete, you can retrieve your SD card and import the data for processing. Terra will surely provide you with comprehensive measurement results through 2D orthomosaics and 3D model reconstructions. The greatest benefit of this tool is that you'll get fully navigable 3D models that allow you to inspect absolutely each option of your model in detail.
If you need to create 2D maps, you can use the following DJI Terra's scenarios:
Urban, used in the areas where there are many buildings.
Field, used to capture data from flat land.
Fruit Tree, used by orchards that have different heights and elevations.
If you need to measure surface areas or linear distances, you can use available 2D and 3D analytical features.
The thing is that the developers of DJI Terra do the utmost to deliver the best drone mapping solution. They are constantly working on this project by improving the existing features and adding new ones.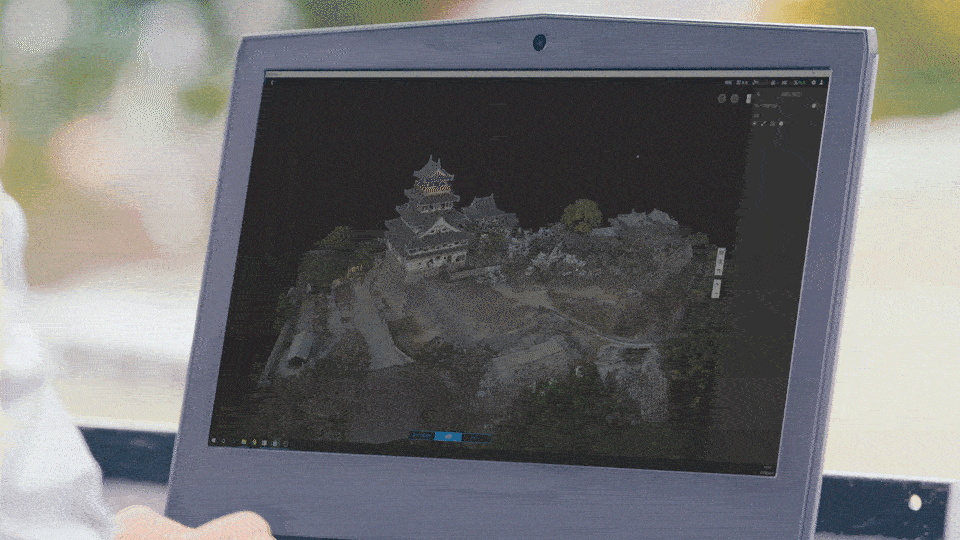 DJI Terra Is More Efficient Than Ever Before
After the final update, DJI Terra became 400% more efficient than it was before. Previously, you needed to have 1GB RAM to post-process 100 images. But now, the situation has changed for the better and you can process 400 images using the same memory power.
This means that DJI Terra can process more data on one device than its competitors. Moreover, you can also do other tasks on your computer while DJI Terra is working on the creation of a 3D model for you.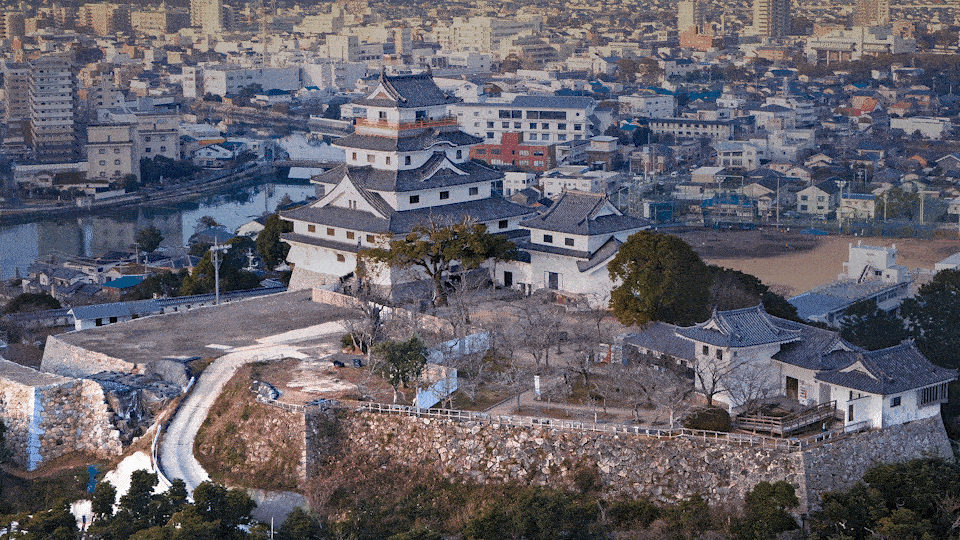 DJI Terra As the Most Accurate Drone Mapping Solution
The new update of DJI Terra offers the following features:
Support for third-party cameras. Thanks to this update, users can convert the original POS data to the coordinates system.
The capability to export aerotriangulation results in XML or Terra format to other photogrammetry software.
3D model reconstruction with the help of a 5-camera oblique system. This means that now, users can plan five routes and capture the same amount of footage as when using five cameras on one drone simultaneously. 
Support for generating flight routes, semantic and prescription maps.
SuperMap point cloud reconstruction.
Manual planning and semi-automated planning.
Due to these updates, pilots will be able to reduce the surveying time and will surely get access to more accurate data!
Overall, DJI Terra allows you to make your job done quicker and more effectively. Thanks to its intuitive user-interface, drone mapping services can be more accessible. When using this mapping software, you can rest assured that you'll have the most accurate results from your Phantom 4 Pro or Phantom 4 RTK.