NDVI is the most widespread vegetation index in remote sensing that is used by agriculturists from all over the globe. In this insightful post, we'll delve into the details of NDVI, explain what it means, when and why it is used and analyze the main benefits.
What Is a Vegetation Index?
It's a mathematical combination of a few spectral bands that improve the contrast between vegetation and bare soil. It also helps measure such plant's characteristics as vigor, biomass, density, and others.
NDVI or The Normalized Difference Vegetation Index is a popular indicator that helps measure vegetation health. In other words, it's an indicator that allows experts to measure photosynthetically active biomass. It helps see the difference between near-infrared and red light.
This index usually ranges from -1 to +1. It helps experts in the agricultural area determine the overall state of vegetation, visualize vegetated areas and identify abnormal changes that can damage greenery.
How to Calculate NDVI?
There's a specific formula that helps experts measure NDVI:
NIR means near-infrared light;
Red means visible red light.
Let's delve into the details of this process. The thing is that healthy vegetation reflects near-infrared and green light. However, healthy plants absorb much more blue and red light. That's why we can see green vegetation. Such satellite sensors as Sentinel-2 and Landsat have bands with red and NIR.
Thanks to this formula, experts can calculate values between -1 and +1. If the reflectance in the red channel is too low and too high in the NIR channel, this means that yield has a very high NDVI value.
Today, this method is regarded as a standardized way to understand how healthy the vegetation is. When the values are high, then everything is okay. When the values are too low, then there are some problems with the greenery.
Health vegetation index varies from 0.2 to 0.5; bad vegetation usually falls within 0.1 – 0.2 range. However, you should be very attentive while calculating. A lot depends on the season, regional peculiarities and the type of plant.
What Are the Main Benefits of NDVI?
Here's a comprehensive list of the main benefits of NDVI maps:
Experts can learn more about soil constraints (drainage, salt, shadow, etc.);
Nutritional deficiencies;
The capability to check large areas quickly;
Irrigation deficiencies;
Establishment of germination;
Learn more about soil disease;
Find low organic matter zones;
Establish the areas of root illnesses;
Created detailed harvest zones;
Identify the presence of insects;
Find non-wetting areas.
High-resolution NDVI mapping data is the primary tool of modern farmers.
What Are the Main Uses of NDVI?
Thanks to drone mapping software, experts in this niche can get lots of benefits from NDVI by creating comprehensive maps that can easily convert figures (from -1 to +1) into colors that allow users to evaluate the results quickly.
Overall, NDVI and drone mapping software can be used in the following cases.
Find problems with the crop before they turned into a serious problem
NDVI allows agronomists to identify stressed crops even before the human eye can detect this. It is clear that crops usually stress sooner in the NIR, and NDVI enables them to see this before it turns into a serious problem. Farmers can see fungus, diseases, pests, etc.
Monitor fields faster
There's no need to track through your field personally to find damaged areas. Instead, you can locate problems with drones and NDVI mapping. After the research is done, you can go straight to the problem area and take measures that can fix the problem.
Create prescription maps
When all the issues are localized, and maps are finally created, an expert can upload the data to specific software to analyze the variability in fields and create a comprehensive prescription map. As a result, you can spray only some sectors. This will help you save money and improve the state of your crops.
Monitor crop health
Besides, NDVI is a must-have tool for tracking plant health. The main goal of NDVI maps is to monitor the state of crops during the whole growing season. Moreover, this tool can help find the best growing conditions for plants. This vegetation index is the main indicator of greenness, and its values have an extremely high correlation with crop yield.
What Kind of Camera Is Used for Drones?
There are two solutions:
A standard RGB camera that supports the VARI algorithm.
A modified camera that can capture Near Infrared Light.
If you already have a DJI Mavic, Phantom or Inspire, you can add NDVI sensors that can help you make detailed NDVI maps. As a result, you'll take full advantage of your upgrade and can get the most out of your data, from elevation mapping to weed detection and population analysis.
RedEdge-MX Dual and DJI Matrice 300 RTK – the Best Solution for NDVI Mapping
Today, there are lots of solutions for NDVI mapping, but the success of your investigation depends on the technology that you are using. The best solution, in this ,is the use of RedEdge-MX Dual and DJI Matrice 300 RTK. It's the best complex for vegetation research application.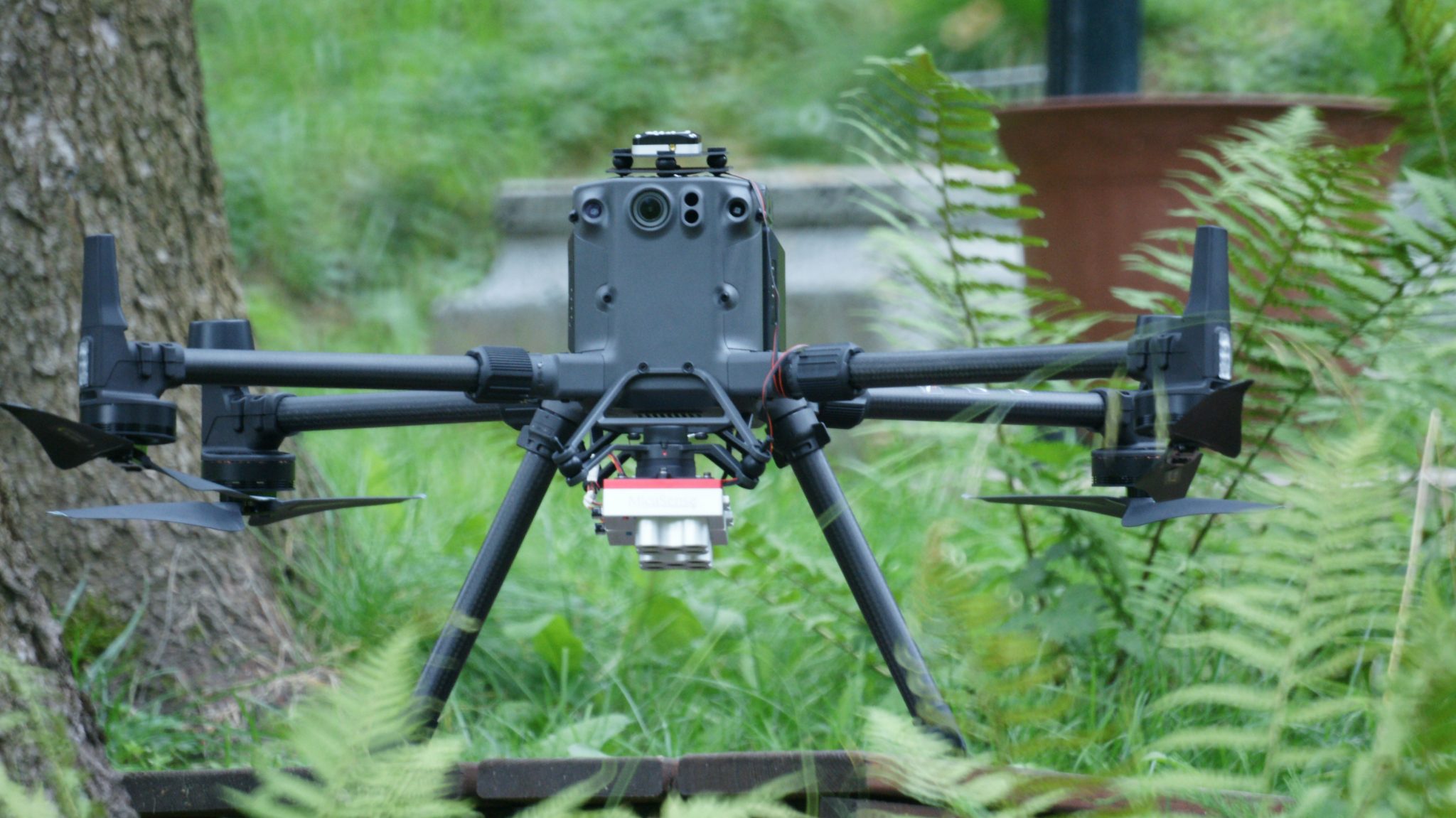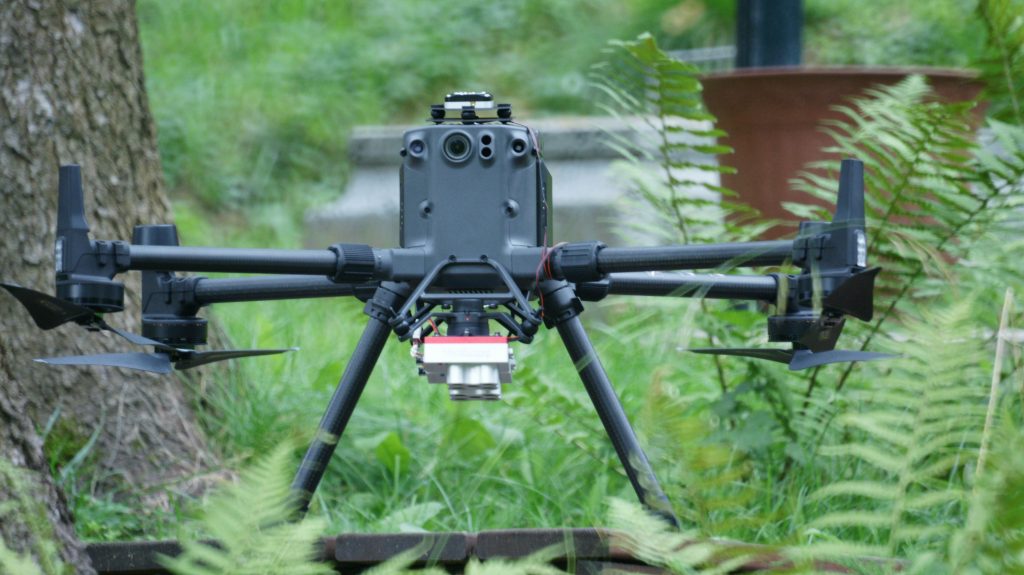 The main benefit of RedEdge-MX Dual is that this solution guarantees the most advanced remote sensing due to two five-band cameras. The device can be integrated with almost any drone, but with DJI Matrice 300 RTK, you can make a comprehensive analysis of greenery. The best options of this camera are as follows:
The capability to compare imagery with Sentinel and Landsat satellite data;
Users can easily process data using Agisoft, Pix4D and other software;
Monitor shallow water environments;
Make the analysis of chlorophyll faster and more efficiently.
All in all, it's the best tool for precise and repeatable measurements. When the camera is integrated with Matrice 300 RTK, you'll get a reliable solution for your agricultural needs. The main benefits of this drone are 15 km transition, IP45 rating, and 55 minutes of flight time. This means that you can perform your operations almost in all weather. With RedEdge-MX, it sets a new standard in the agricultural area and is considered the best and the most effective solution for NDVI mapping.
Overall, NDVI is a powerful index that helps farmers be more effective in their work. Besides the above-mentioned uses, this index is also used to monitor pasture conditions, drought and even help in forecasting fire-hazardous areas. Such maps are also used for applying various fungicides and monitoring which solution leads to more resistant crops. Moreover, weed management is more effective with satellite data. NDVI images are a must-have solution that allows farmers to get this information.
If you have any further query about MicaSense RedEdge-MX Dual and DJI Matrice 300 RTK , please feel free to contact us.