Overview of the Best Yuneec Cameras
It goes without saying that the quality of aerial footage depends on the camera. So when choosing your drone, you have to consider its technical characteristic features. Let's admit it, the price for aerial vehicles is not low so you definitely want to choose the best possible item. In this insightful review, we'll analyze the main benefits of Yuneec cameras, their abilities, and main features.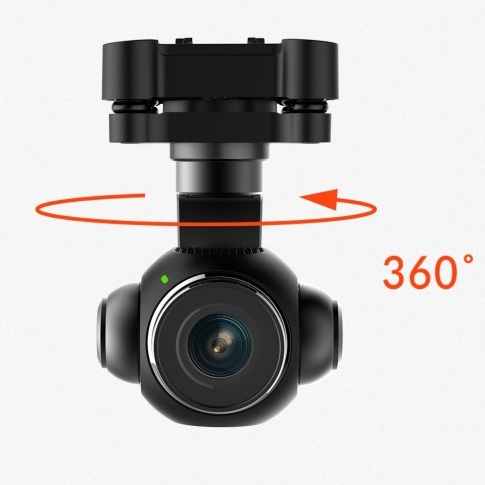 The camera is developed specifically for Yuneec Typhoon H520, a high-quality hexacopter, created for commercial use. This drone is a perfect solution for long flight times because its key mission is to help in such areas as law enforcement, surveying, security, construction, mapping application, etc.
Now, it is time to move on to the camera benefits. It is a perfect gimbal stabilized imaging system, making high-resolution images. Furthermore, the quality of photo and video footage needs no introduction. It comes with a 20 MP 1-inch sensor and the latest H2 high-speed image processing chip. Thanks to such feature as a 360 yaw axis rotation, the camera can provide the operator with full 360 unobstructed camera view. Furthermore, you can rotate the camera without the necessity to yaw the airframe.
The general characteristic features are the following ones:
1 CMOS sensor;

ST16S transmitter;

20 MP resolution;

4k resolution at 60 frames per second;

the support for histogram;

720p HD;
The camera is compatible with H520 hexacopter. All in all, it is a powerful solution for those who need top-quality aerial footage.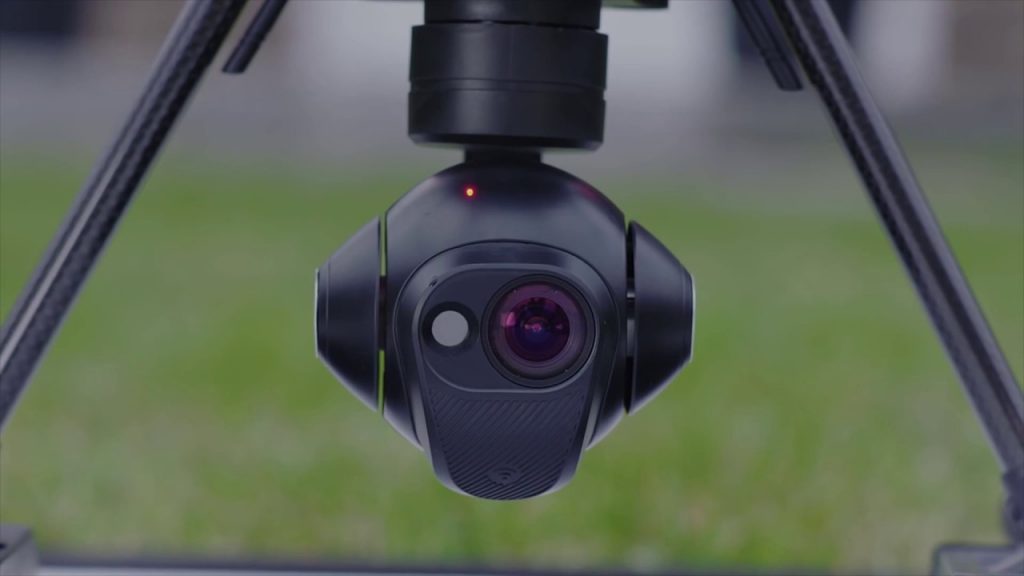 If you are currently searching for an all-in-one solution, the use of this camera might be a good idea. It is a low-light, thermal imaging with a 3-axis gimbal. Doesn't matter what the conditions are, the camera can take excellent shots due to the fact that its low-light RGB camera has a considerably higher sensibility. Thanks to a powerful thermal imaging camera, one can measure the temperature inside the object.
The greatest benefit of this item is that all these images will be displayed on a remote control simultaneously. One can view them either as an overlay or as a picture-in-picture. Thanks to a 360 yaw axis rotation, a user can receive a complete camera view.
Below, you can find the main reasons why customers prefer this camera:
It helps constructors make building inspections.

It allows users to inspect photovoltaic systems.

It is widely used in search and rescue operations, forestry, agriculture, and police.
A general overview of the key missions:
Adjustable temperature detection scale;

Measurement of temperatures;

Dual HD and infrared recording;

Large IR sensor;

Big color spectra.
This camera is compatible with H520 drone. However, its key mission is to help professionals in such areas as agriculture, police, fire fighting or law enforcement do their work better. It is not for home use.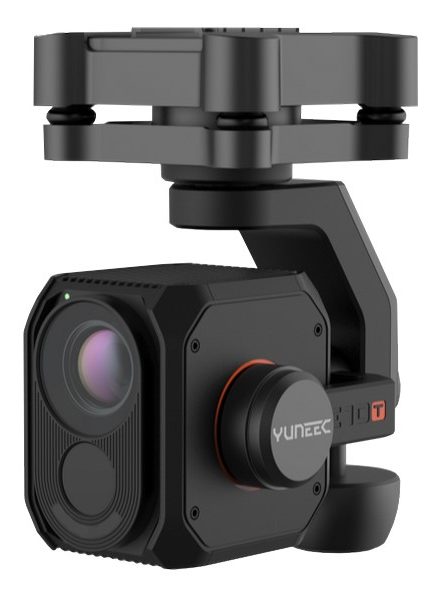 It is a high-quality thermal imaging camera developed specifically for H520 hexacopter. Being an all-in-one solution, it is aimed to help specialists in such areas as agriculture, police, firefighting do their work more effectively. It is a stabilized 3-axis gimbal and thermal imaging camera. When buying it, you should keep in mind that it is available in two variants: with a 320*256-pixel or as E10Tv with a 640*512 thermal imaging resolution.
Its main benefit is that the camera can easily take high-quality images in the dark. Such option as dual video stream allows users to see both images (residual light and thermal images) on a remote control simultaneously.
You should also keep in mind that the camera is stabilized via 3 axes. Thanks to this feature, you can get images of excellent quality. You can also rotate gimbal and get a full panoramic view.
Other key features include:
Dual video stream;

Camera control via the ST16S;

Support for mission planning and DataPilot.
Overall, the camera is a perfect solution for professional use.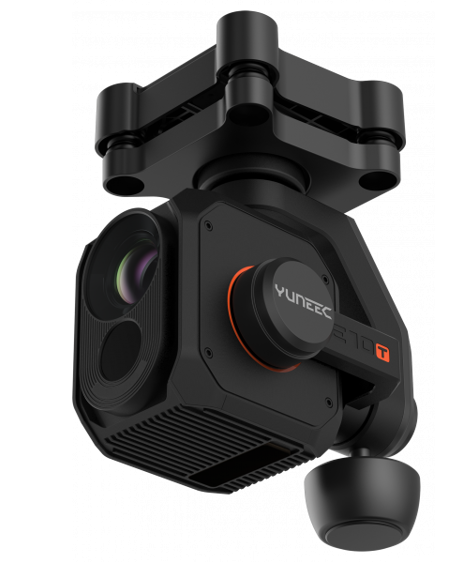 This camera is more expensive as compared to the previous item only because it has a higher thermal imaging resolution. This means that the footage quality will be much better too. Due to different lens options, both cameras are sold separately.
Yuneec E10T FLIR is the first thermal and residual light combination camera, compatible with H520. The company manufacturer emphasized that the camera is the next generation of the industry's thermal and low light cameras. Thanks to the opportunity to get a dual video stream and user-variable speed control, users can easily get to dangerous structures without concern of impact.
The main reasons why you should opt for this camera are as follows:
Night vision capability;

Low distortion lens;

360 unlimited gimbal rotation;

3 axis gimbal;

Remote camera settings.
This camera is a number-one tool in case of fires because it allows fast countermeasure against the fire. Thanks to this option people can be saved faster.
Due to high-quality interchangeable camera systems, it is possible to exchange it with any other camera compatible with H520. There's no need to restart your drone when changing the camera systems.
All these Yuneec cameras were built with users in mind. High-quality aerial footage is guaranteed so you can always work effectively.