Reliable Drone Repair Service in the UAE – Deal with Experienced Engineers
Have just crashed your drone? Can't load the latest firmware? Or have some other issues? You shouldn't get upset; our drone repair service is at your disposal! Our key mission is to get your drone back in the air as soon as possible!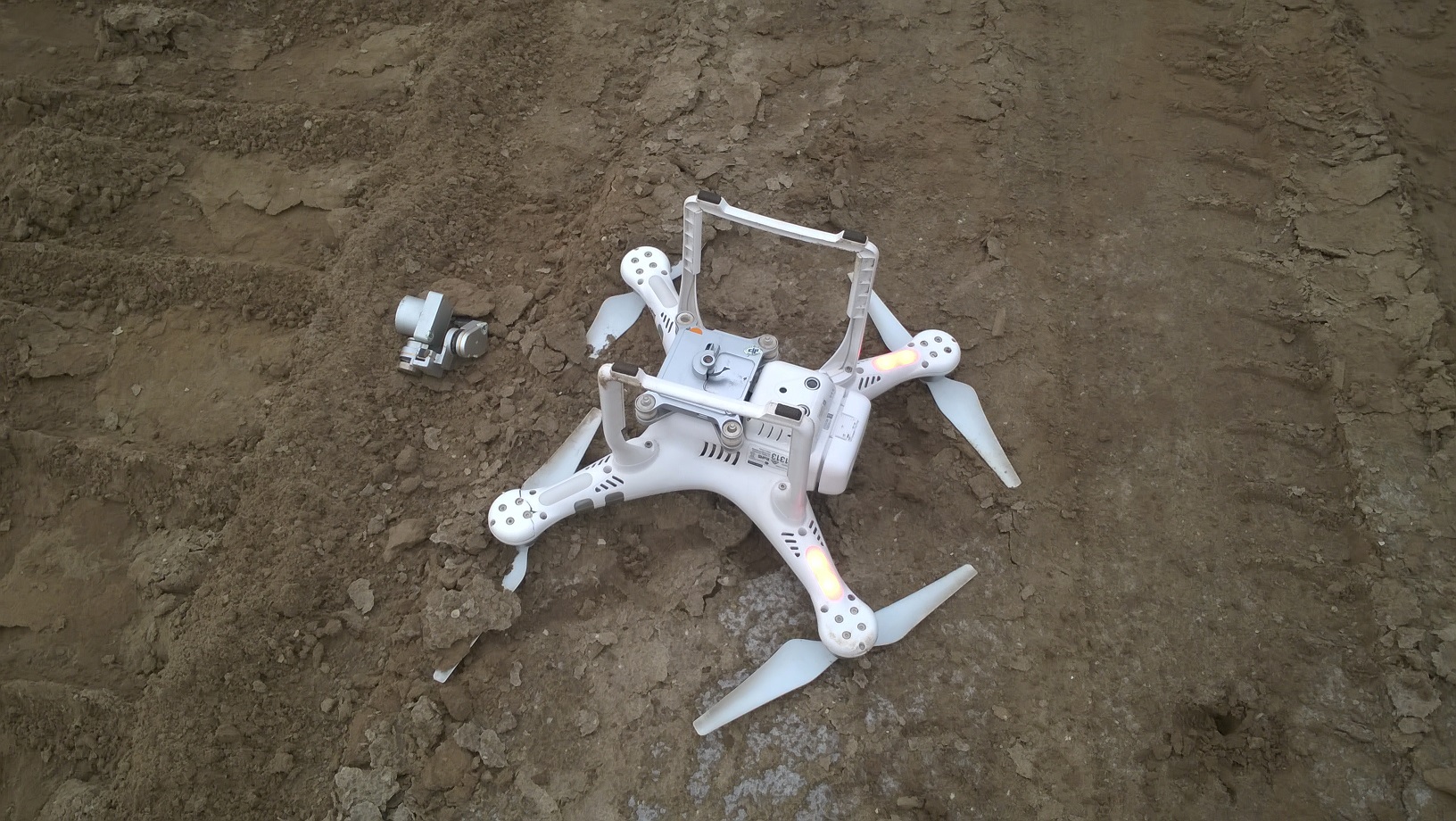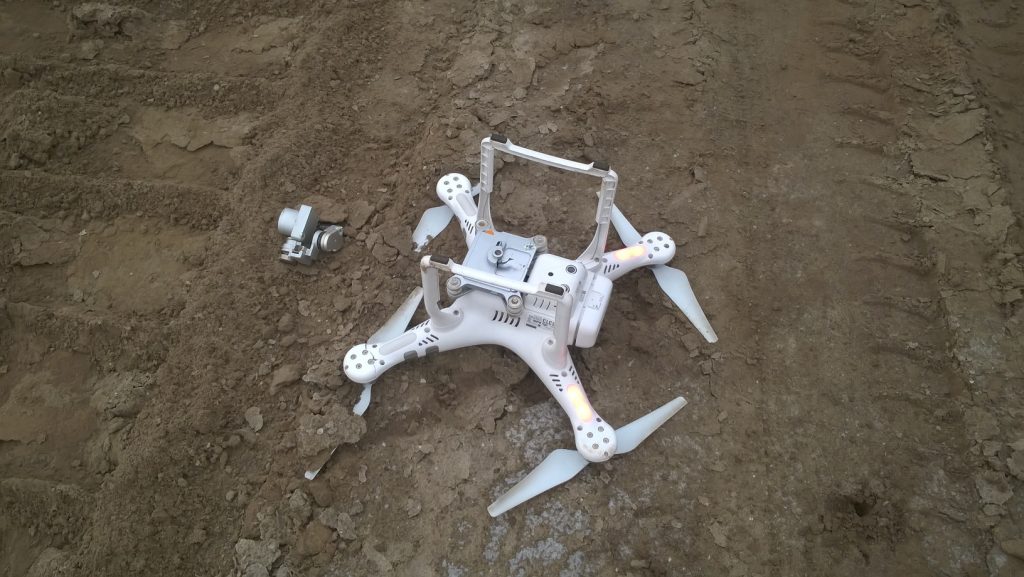 We are the biggest DJI authorized repair center in Dubai,UAE. So if you are currently browsing the web with the words "repair drone near me", you came to the right place! We guarantee that we'll repair your drone and make it fly again!
Today, there are lots of stores offering drones for sale, but a drone is a flying bird, which can easily be crashed. When it comes to repairing your flying machine, it is really hard to find a trusted service, which can meet your demands. So if you don't know where to repair a drone in Dubai, our repair center is at your convenience.
Who Will Repair Your Drone?
Our engineers are professionally trained experts. Simply put, all of them are qualified technicians who were trained to diagnose and repair the entire DJI product line. They have a thorough knowledge in this area. So you can have a 100% confidence in our service abilities. Doesn't matter what drone is crashed, Phantom, Spark, Mavic or Inspire, we'll find a specialist able to help you repair your aircraft!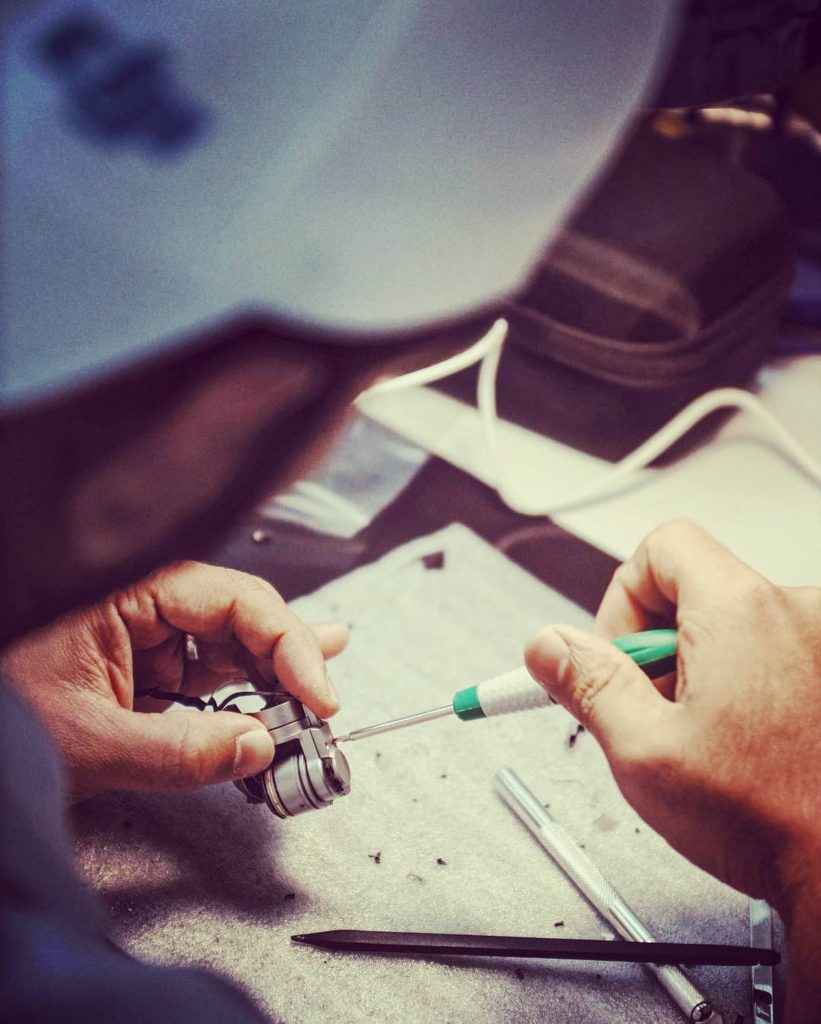 Furthermore, we value our clients and value their precious time. Your deadline will always be met. If after the epic drone crash we need additional spare parts and we have to wait for their delivery, we will always inform you of delays. To put it simply, if we can't fix the problem within a few days, our engineers will let you know.
Why Should You Choose Us?
If you are trying to find the answer to the question of how to repair a drone battery or how to repair a drone if it is not flying, we strongly suggest entrusting this task to experts. It goes without saying that you want to save money and want to tackle that challenge yourself. Hundreds of YouTube videos empower you to try to do it yourself. However, if your goal is to repair your flying machine, it is much better to entrust the task to experts.
So, why should you choose our repair center in the UAE?
We are an authorized DJI dealer.

Our service includes a complete inspection of your aircraft to identify a problem.

We'll provide you with the information on what parts should be exchanged.

Before the drone is repaired, you'll get an estimate of repair cost and time.

We have a few years of experience in this business. We know all pitfalls and can fix almost any issue.

We guarantee the quality of our job.
So let us lead your drone repair process!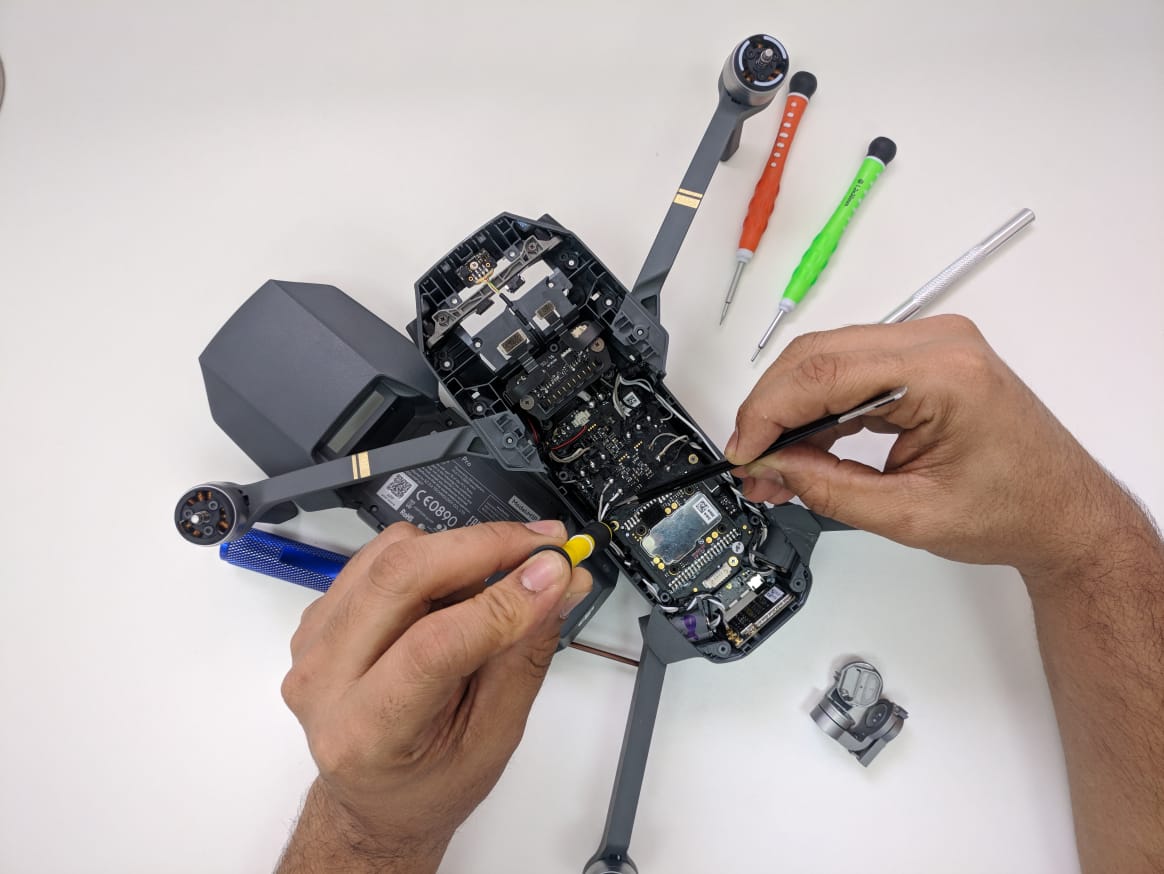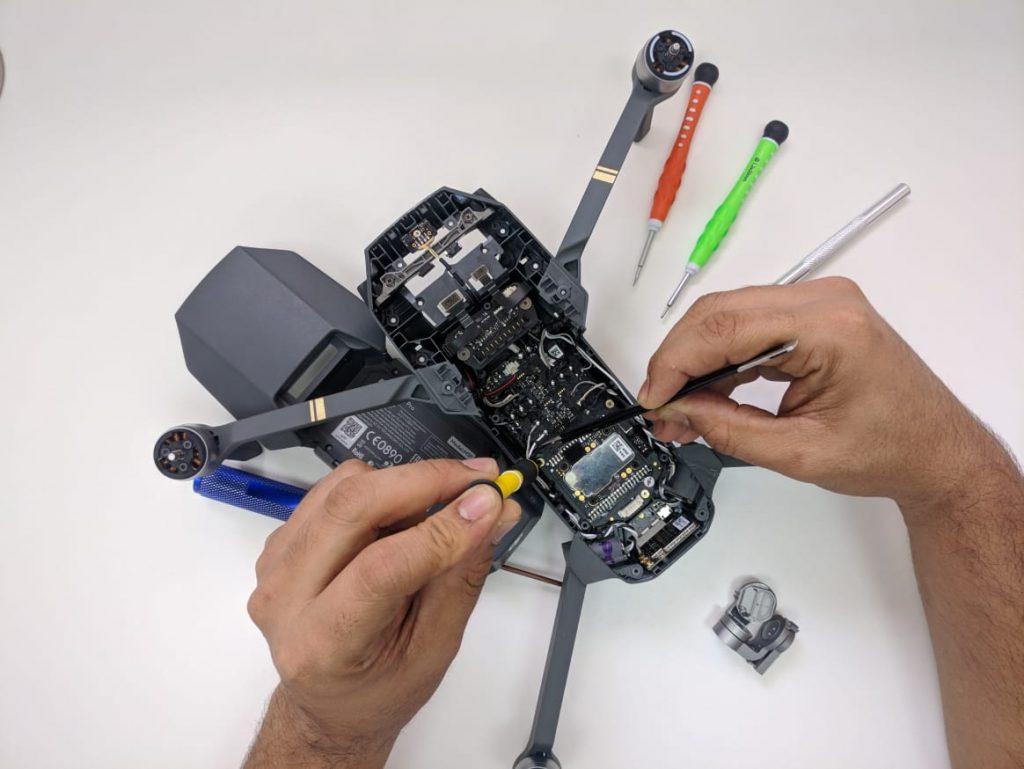 What Are the Most Frequent Problems?
Our repair drone center receives different orders. However, we cope with different tasks successfully. More often, customers ask our engineers to solve the following problems:
Update a drone's firmware.  If you are having firmware issues on your DJI drone, you are free to ask us for help. Though one can do this wirelessly with the help of a smartphone or tablet, not all users understand how to do this properly. In this case, it is more effective to ask our experts to solve this issue.

GPS signals are blocked. Some GPS reception problems can easily be solved, but some of them require the assistance of experts.

Wrong direction during a flight. If you don't calibrate a drone in a proper way, you may experience a wrong flight direction. Can't do this yourself? We are right here to help you!

Drone crash. The reasons for a drone crash can be absolutely different, as well as the consequences (crashed motor, UAV signal lost, battery problem, damaged propellers or gimbal, broken camera, etc.)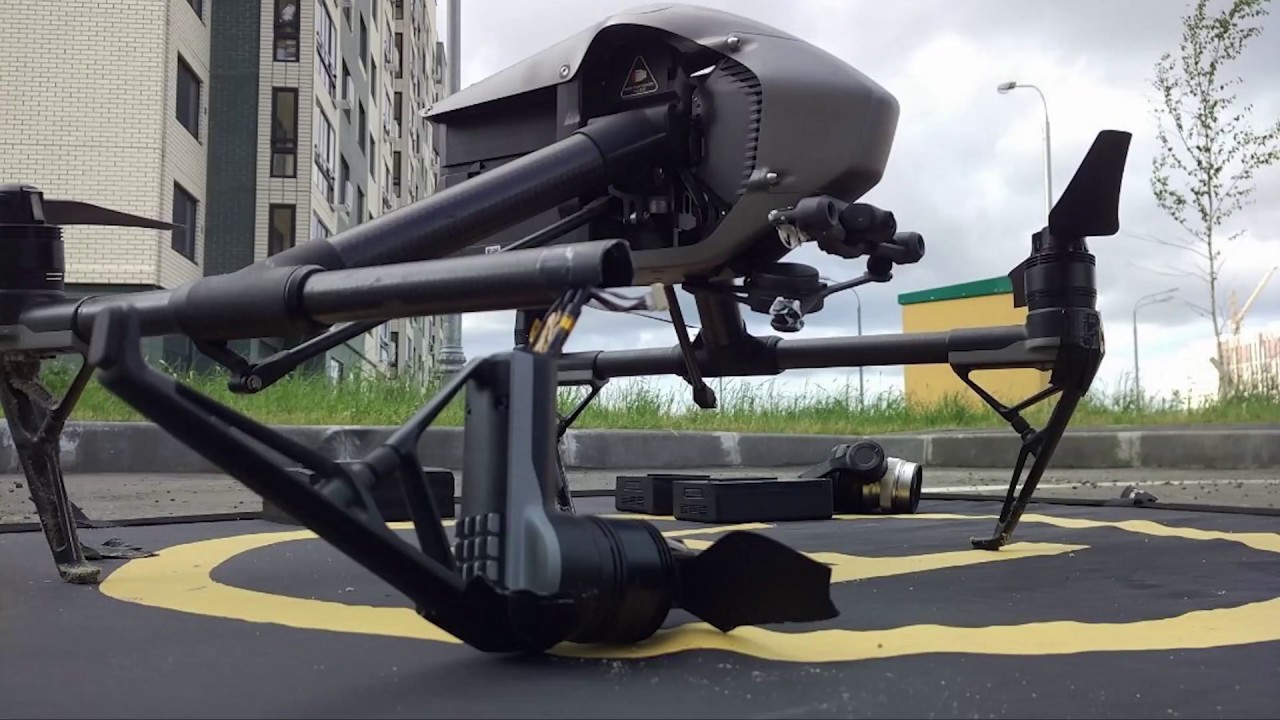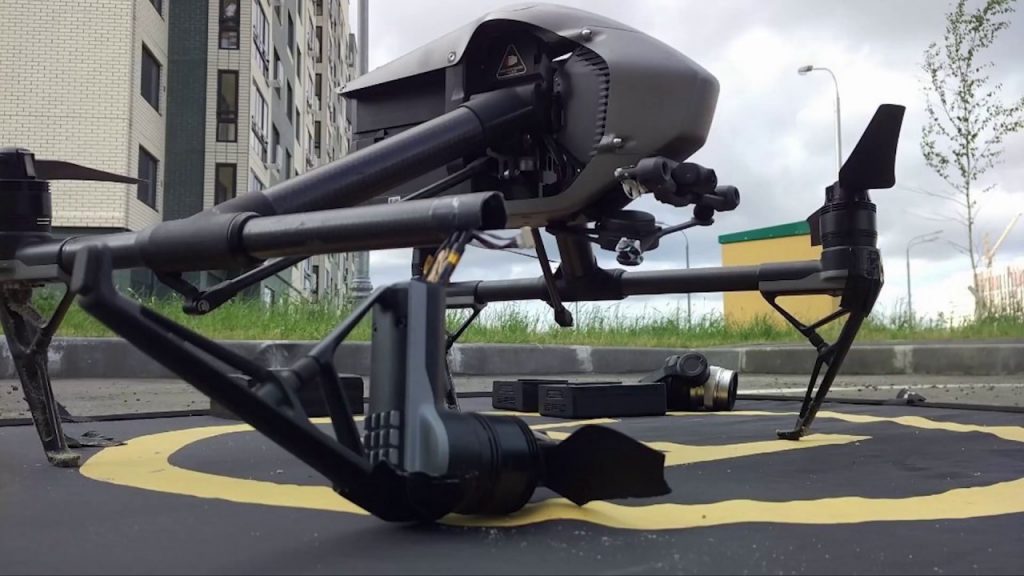 It is understandable that a drone crash is the last thing you want to happen. However, some factors are inevitably out of your hands! If you haven't got the faintest idea of how to fix a drone battery, calibrate it properly, repair a camera or make it fly again, welcome to our drone repair service in UAE. We know how to help you!