Overview of the Best Silent Drone Models
When you buy a drone, you pay attention to lots of specifications. In other words, you pay attention to the battery life, camera quality, the number of flight modes, etc. Besides, the latest models are very easy to use and even if your skills leave much to be desired, you can learn how to fly with ease. Nevertheless, there is one more aspect you need to consider – the drone noise.
Some models are extremely noisy which may cause lots of inconveniences. The engine and the rotors create vibration and as a result, this sound doesn't allow you to focus on the flight and can even irritate your neighbors. Besides, such noisy models will be immediately noticed in the sky.
Nevertheless, the drone technology develops at the velocity of sound. Thus, there are silent models which are very easy to use and affordable to every user.
What is the Key Goal of Silent Drones?
In very deed, silent drone models can be used in absolutely different situations. One of the major purposes is monitoring the distant territories.
When a drone is too noisy, it is really hard to make videos. As a result, you will be in the public eye and everyone will be just staring at a flying machine in the sky. More silent models have more benefits.
Top Silent Drones You Can Buy Today
If you are focused on the search of only silent drones, you should make yourself familiar with the overview of drone models, published below. Mayhap, this information will help you render the right decision!
Mavic Pro Platinum is the best solution for those who need a quieter drone. It hit the market recently but managed to become a favorite drone of many pilots. The new sleek design and compact body make this aircraft a super powerful option! With this drone, you can fly up to 30 minutes. Besides, 60% noise power reduction make the new Mavic one of the most quiet and portable drones on the market. The aircraft is endowed with the new FOC sinusoidal driver and quiet props.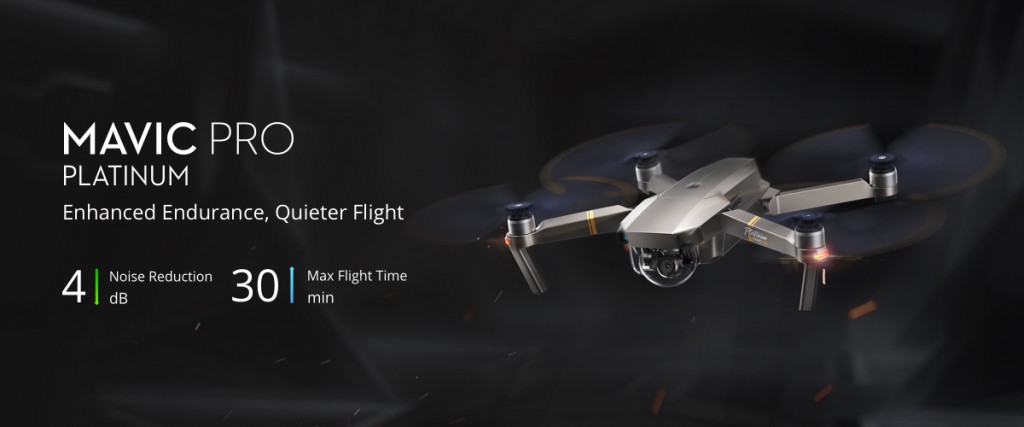 DJI Phantom 3 Pro
The main characteristic feature of this flying machine is that it uses a vibration damping option which prevents the main body of a drone from shaking. Besides, the footage quality will also be smoother. This drone has a secure body which makes it stronger. The motor and wires are detached and due to this feature, the noise is not generated.
Besides, this model is also endowed with high-quality props which aren't too noisy.
This is a professional flying machine which has several configuration options. Alternatively stated, this is a cool solution for both – those who only start their career as drone photographers and those who have several years of experience under their belts. The drone can take off and return home automatically.
Besides, it can easily capture 4K ultra-HD video at 30fps and 12-megapixel images. Its gimbal is endowed with a hoover option which allows users to make smooth images in the sky.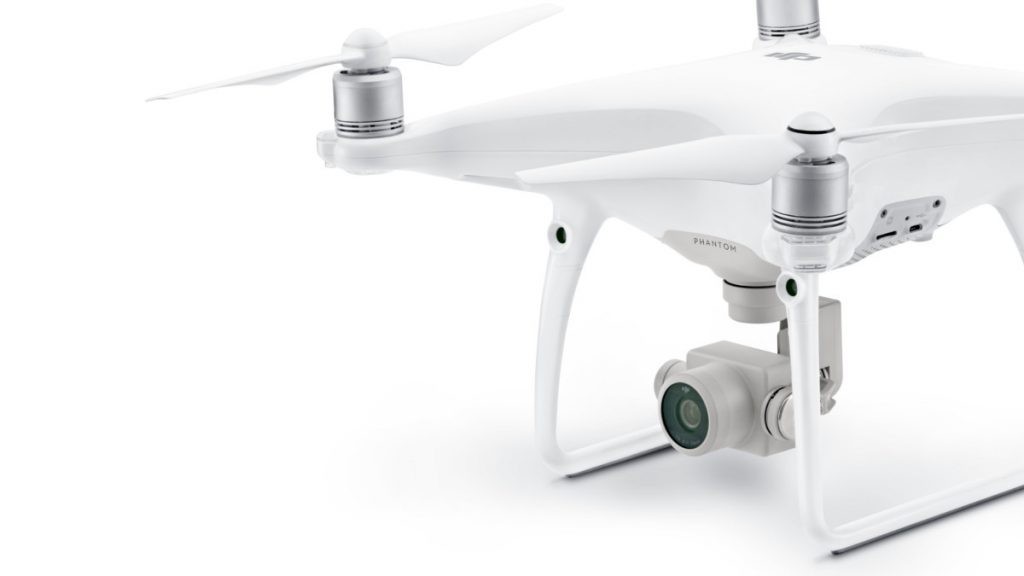 DM 003
This drone is developed by Toygat Company. This particular flying machine is endowed with quite a strong body. Besides, the props are located too close to the body. As a result, the drone is not so noisy. It is also endowed with high-quality rotors which are carefully intricated. It can take off and run fast but at the same time, it produces considerably less noise.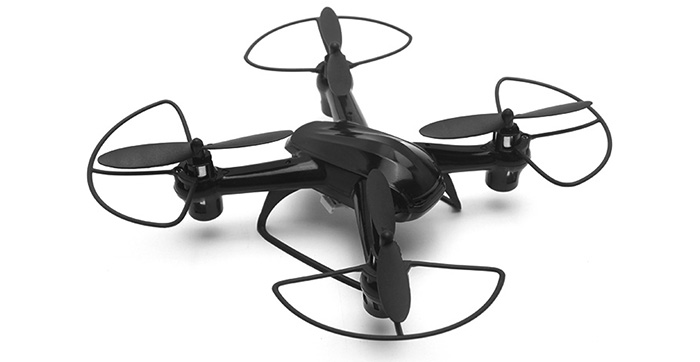 Blade 540 QX3
The main benefit of this model is the existence of highly effective and easy to use rotors. Every rotor can move very rapidly but at the same time, they don't shake. Besides, this particular model has a solid plastic body which is very light. Considering its light weight, it doesn't mean the drone is fragile. Its body is quite thick which guarantees the stable work of a device.
All these devices will cater to the needs of those users who really need silent drones. They don't want to attract the attention of the audience by the noise of a flying machine or need to use it for secret purposes!