| | | |
| --- | --- | --- |
| Project Location | United Arab Emirates | |
| Customer | GeoDrones Aerial Services, Dubai | |
| Prepared by | Sanju Mathew, Aeromotus (DJI Enterprise) Dubai | |
Drones for Survey & Measurement
DJI Industrial Drone M600Pro with the Echosounder, Altimeter.
Echosounder ECT400 was used for measuring depth.
The specifications of the equipment are mentioned below:
DJI M600 Pro • Flight Control System – A3 Pro • Operating Temperature – 14° to 104° F • Lightbridge 2 HD transmission system gives you an opportunity to organize high-definition broadcasting on a professional level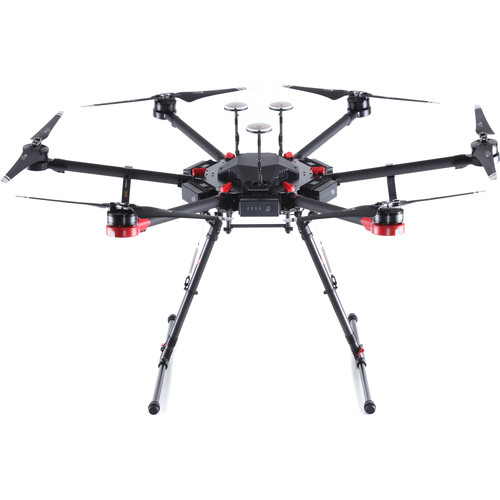 Echologger ECT400 • Interface – RS-232 • Effective measurement range 0.15 m to 100 m • Power input 8 V to 75 V, 2 W • Temperature range −10°C to +50°C • Sensor weight 270 g
Total kit weight 2500 g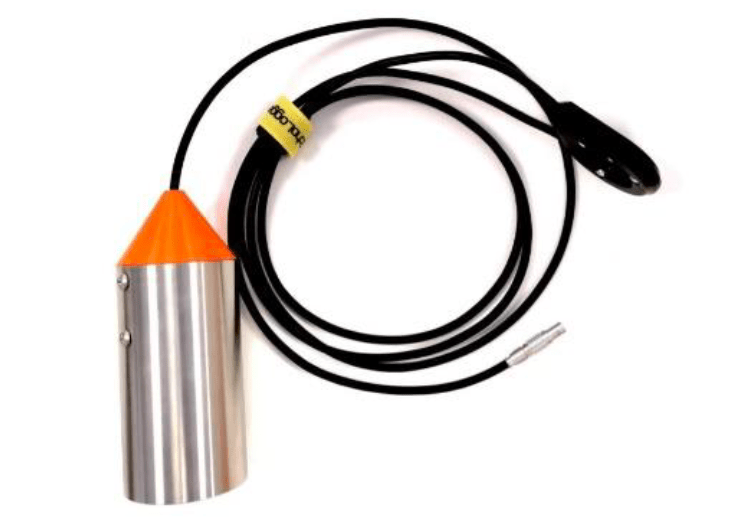 Methodology
1. Pre – Survey
The mission plans were created using UGCS software.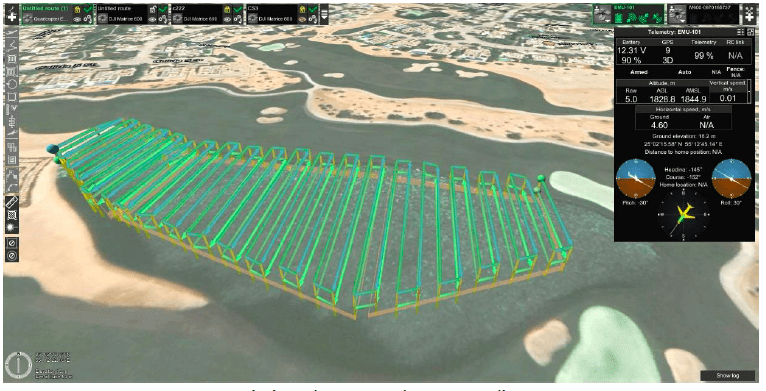 The flight altitude was set to 2m above water surface
The side distance between two lines was set to 5 meters
The flight speed was set to 1m/s
Data Capture
The data capture started as per the planned mission.
It took around 1 hour the finish one entire lake.
Data Processing – Bathymetric
All the data captured for Bathymetric Survey was processed using Hydromagic software. The raw data was collected in csv as well as nmea.txt format.
Final output of the survey was in csv file having 3 columns viz. Longitude, Latitude and Depth.

The file has 3 columns viz. Easting, Northing and Depth (measured from the surface of the water to the bottom of the lake)

Results and Data Representation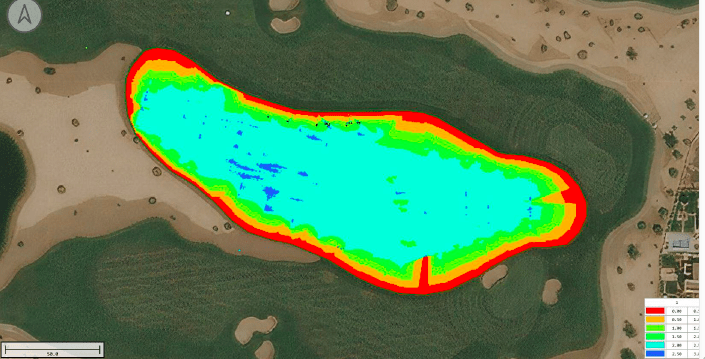 Depth Map /Values of the lake