DJI Launched the New Phantom 4 Pro Obsidian
Together with the new Mavic Pro Platinum, DJI announced the release of one more product – the new DJI Phantom 4 Pro Black Edition. This is a great enhancement of the existing model! Furthermore, the new design of the most popular DJI drone looks awesome!
So, what to expect from the new drone? Let's take a look!
DJI Phantom Pro Obsidian: Overview of the Main Features

DJI Phantom 4 Pro is regarded to be an irreplaceable tool of lots of professional photographers. Now, it is back with a new appearance. It goes to show that DJI managed to develop a brand-new style of a drone. Remote controller and the shell of DJI Phantom Pro Obsidian have a sleek, matte-grey color. The new shell also features a magnesium, anti-fingerprint and electroplated coated gimbal.
Professional photographers whose everyday work is related to making aerial footage will definitely appreciate this entry because the new drone has a large 1"CMOS sensor and a 4K 60fps recording capability. It guarantees only professional result!
One more distinctive feature of the new drone is intelligent performance and a perfectly working imaging system. These features are the main requirements of serious photographers. The Obsidian can capture stills at 14 fps.
Besides, the new drone is endowed with a special mechanical shutter, whose prime objective is to eliminate shutter distortion. The highest possible image quality is guaranteed thanks to the addition of an eight-element lens.
Key Features of DJI Phantom Pro Obsidian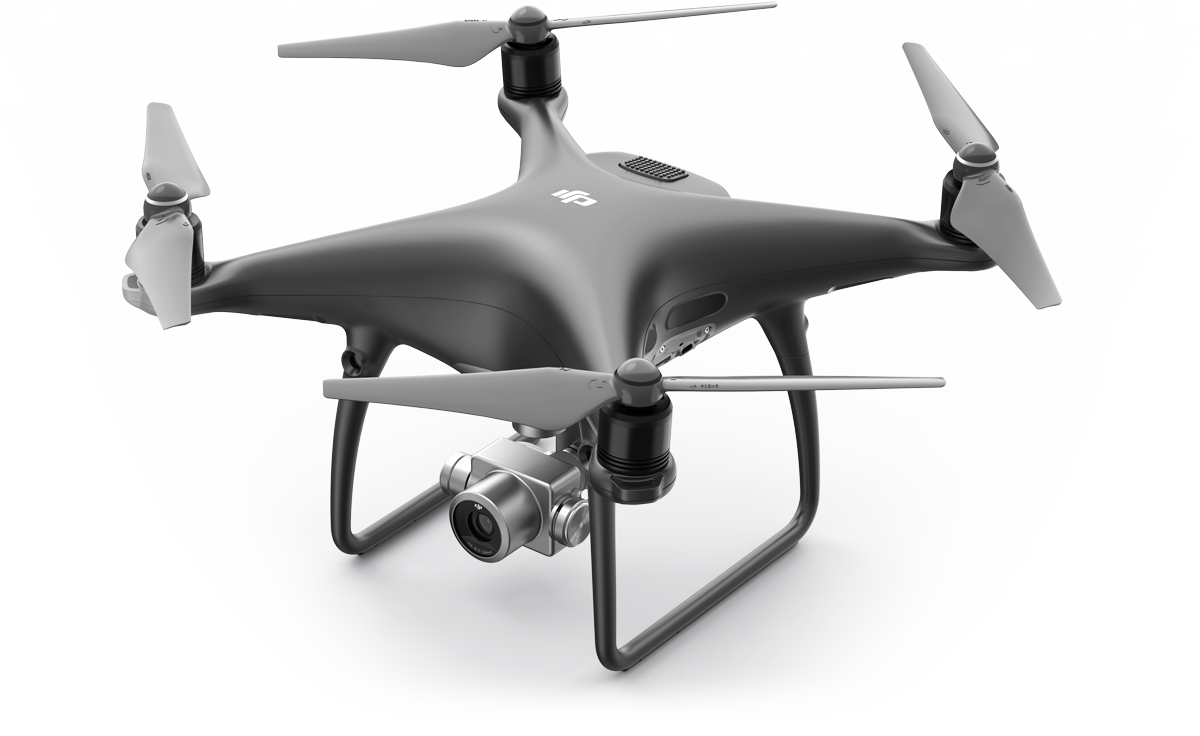 The new drone offers 5-direction obstacle sensing and 4-direction avoidance. This feature helps pilots keep their drones safe.
The new Phantom also has better flight time. It is around 30 minutes. It is possible thanks to the new 15.2V 5870 mAh Obsidian Intelligent Flight battery.
The users of this model will have an opportunity to take their drones further due to the improved maximum range – 4,3 miles (7km).
Flying in the Sport Mode, it is possible to reach a maximum speed – 45 mph. Flying in other available modes, the average speed of a drone will be around 31 mph.
Overview of the Main Flight Modes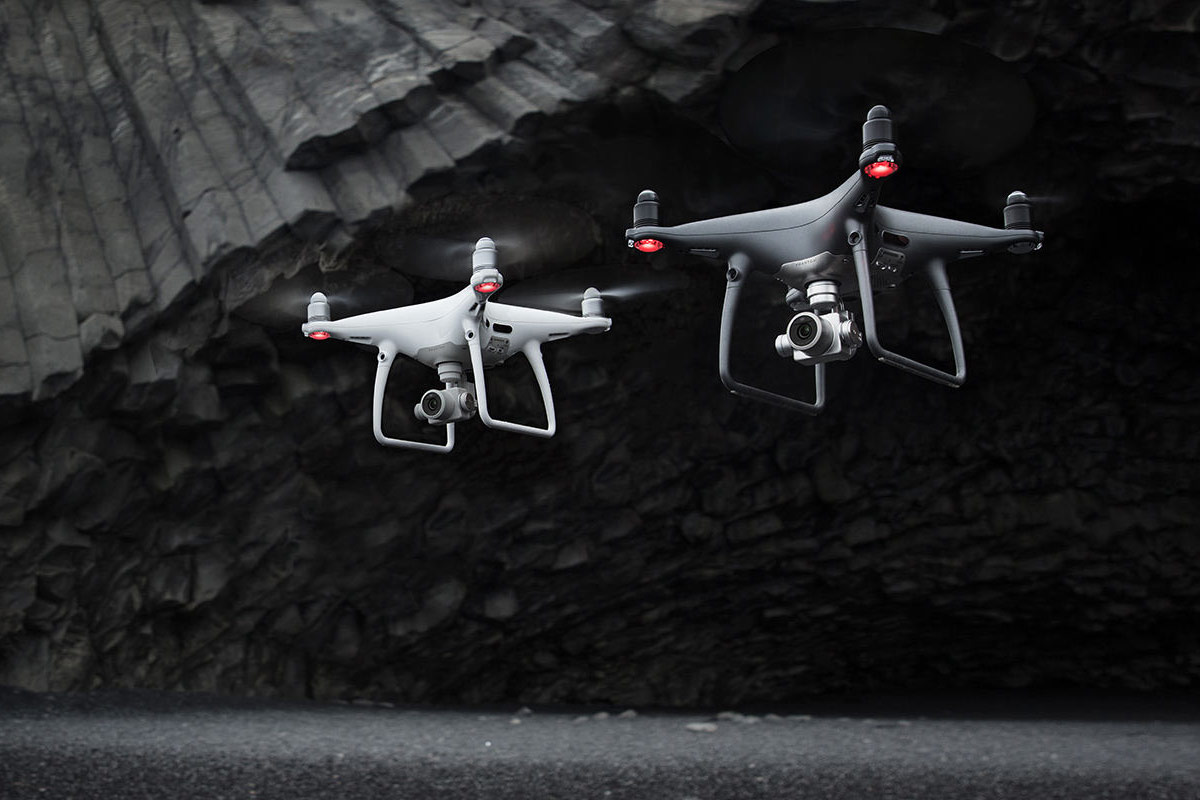 The new Phantom 4 Pro Obsidian offers several flight modes. They are as follows:
Active Track: allows users to automatically follow an object.

Draw: the mode offers a special waypoint control. It is possible to draw a route on the screen and make more shots.

TapFly: a pilot can tap a point on the screen and the drone will fly in the required direction, avoiding obstacles.

Gesture Mode: it allows users to take selfies with the help of gestures.
If you want to buy DJI Phantom 4 Pro Obsidian, welcome to aeromotus.com. As soon as this drone hit the market, our online store will be the first who will offer it for sale in Dubai. DJI confessed that now everyone interested can pre-order the Obsidian. They promise shipping in September.