Aeromotus has prepared for you a complete calendar of events in the field of unmanned aerial vehicles and related areas. Your attention is provided exhibitions, conferences and events of the next year.
Drone Events Calendar 2019
RoboDEX Tokyo – Robot Development & Application Expo (16–18 January 2019 and Tokyo Big Sight, Japan) 
RoboDEX will be held in January 16 [Wed] – 18 [Fri], 2019 at Tokyo Big Sight Japan which is Japan's Leading Exhibition for robots and development technologies. In 2019, 2,810 Exhibitors and 125,000 Visitors (including concurrent shows) will gather from around the world.
It is the best place to have meetings about technical consultation, co-development/alliance etc. between exhibitors and robot manufacturers/companies considering installing robots who visit the show.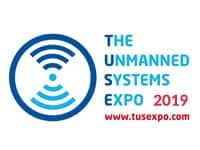 4th Unmanned Systems (TUS) Expo Europe 2019 (16-18 January,2019)
From 16 to 18 January 2019, one of the largest unmanned systems events will be held: The 4th Unmanned Systems (TUS) Expo Europe 2019. This time Rotterdam will welcome over 4000 international visitors (over 23.000 including Infratech 2019) and 200 participating organizations from all over the world.
In addition to the exhibition visitors can also participate in the TUS Expo Europe 2019 conference, delivering an end-user focused program covering: infrastructure, agriculture, construction, energy, maritime, AI and security.
The Exhibition and Conference of TUS Expo Europe 2019 – both on 17-18 January – will be held at Ahoy Rotterdam. In addition, several side events/ summits will be organized, like the Live Demo Day (Maritime & Aerial systems) on 16 January. The full program, including partners summits can be found on TUS Expo Europe website. The program is updated weekly on our websites.
Until 9 January 2019, you can register at www.tusexpo.com for free access to the exhibition of TUS Expo Europe 2019. You can profit from early bird pricing for the conference & summits until 19 October 2018.

ShieldAfrica (21–24 January 2019 at Abidjan, Côte d'Ivoire)
Shieldafrica is an international Security and Defence exhibition that addresses the challenges of African continent. ShieldAfrica offers responses to Security & Defence needs for the development of Africa: securing cities, controlling areas, managing flows and resources, fighting against cross-border terrorism, securing fast-growing urbanisation and economic activities, preserving any human potential of the continent.
The next edition will highlight the topic "Border Protection and Control" and will take place in Abidjan, Côte d'Ivoire, from January 21 to 24, 2019.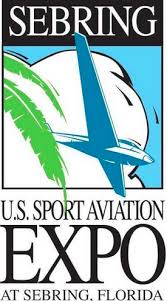 U.S. Sport Aviation Expo (January 23-26 2019, Sebring, FL)
Sebring Regional Airport's U.S. Sport Aviation Expo will have a grand entrance through the stunning airport Galleria this January 23-26 flanked with aircraft parked directly in front of the entrance.
Four jam-packed days of the coolest stuff sure to spark your engines!. Acres of sports aircraft, conventional aircraft, kit planes, powered parachutes, trikes, gyros, amphibians, and drones! Demo sports aircraft, and take aviation workshops. There'll be food trucks for refuelling so you can keep going too.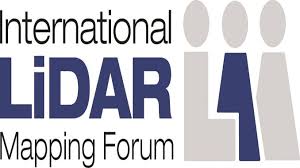 International LiDAR Mapping Forum – ILMF (January 28-30 2019 at Denver, Colorado, USA)
International LiDAR Mapping Forum (ILMF) is a technical conference and exhibition showcasing the latest airborne, terrestrial, and underwater LiDAR as well as emerging remote-sensing and data collection tools and technologies for Asset Management; Civil Infrastructure; Coastal Mapping; Commercial UAS; Emergency Services & Disaster Response; Land and Natural Resource Management; Land Surveying; Urban Modeling. The 2019 edition of ILMF will be co-located with ASPRS Annual Conference.


 Future Commerce (January 29-30 2019 at Jakarta, Indonesia)
Future Commerce Indonesia 2019 brings together leading Brands and Retailers from cross-industry, cross-technology, with innovative tech enablers and start-ups to disrupt and shape the future of commerce. The 2 days Exhibition and Conference which used to be known as InternetRetailing Expo Indonesia is now rebranded to be known as Future Commerce Indonesia.
The new name will now better reflect the objectives of the event which is to enable companies moving into the digital economy, discover the tools and strategies they need to know to be prepared for the future and to stay ahead of their business. A variety of topics will be covered during the conference, including Digital, Mobile, Payment technologies, eLogistics, Cyber Security, Analytics, Big Data, Cloud, Advertising and Marketing in sectors such as Media, Finance, Retail and eCommerce, Travel & Hospitality, Education, Fashion & Beauty, Food & Beverage and more.
UVS-Oman 2019 (5 February, Oman)
The 1st Unmanned Vehicle Systems (UVS-Oman 2019) Conference is organized by the College of Engineering at Sultan Qaboos University (SQU). This three-day event aims to bring together leading academicians, researchers, engineers, industrials, and regulators to increase awareness, share views, and exchange ideas and field experiences on numerous aspects of Unmanned Vehicle Systems (UVS). This first event organized by SQU, is expected to provide an opportunity to network researchers, practitioners, students, and hobbyists to enrich interdisciplinary UVS and related platforms and present the most recent innovations, trials, future trends, applications, concerns as well as challenges and solutions developed and applied in the various fields of applications. A number of workshops, students' projects competition, and an exhibition on UVS will be scheduled during the event.

Global Digital Forum (February 12-13 2019 at CA, USA)
Join us at Global Digital Forum as the world thought leaders and professionals are gathered to bridge the gap between innovation and business growth. We welcome you all as we are set to interface with the technology we need to practice or should practice for sustainable business growth.
Global Digital Forum brings together business and technology leaders to explore the real-world application of Artificial Intelligence (AI), Internet of Things (IoT), Security & Blockchain and Cloud Services. 
 Autonomous Industrial Vehicle Technology Symposium (13-14 February at Cologne, Germany)
Autonomous Industrial Vehicle Technology Symposium, which takes place in Cologne from 13-14 November 2019, will be the world's first conference and exhibition exclusively dedicated to the design and development of highly automated and unmanned construction, mining, agricultural, industrial and off-highway vehicles. Interested in taking part as a speaker or delegate – Please see here!
 ATRAX Amusement, Attraction & Park-Recreation Industry & Services Exhibition (February 14-16 2019 at Istanbul, Turkey)
The ATRAX AMUSEMENT, ATTRACTION &PARK-RECREATION INDUSTRY &SERVICES EXHIBITION is the first and only specialized exhibition of Turkey and neighboring countries where large projects in the entertainment industry are being realized. It introduces the latest innovations, technologies, products, and projects of the amusement sector to the professionals and investors of the sector as part of an international organization.
SENSORNETS – Conference on Sensor Networks (February 26-27 2019 at Prague, Czech Republic)
This conference intends to be the meeting point of researchers and practitioners to share experiences and ideas on innovative developments in any aspect of sensor networks, including Hardware of Sensor Networks, Wireless Communication Protocols, Sensor Networks Software and Architectures, Wireless Information Networks, Data Manipulation, Signal Processing, Localization and Object Tracking through Sensor Networks, Obstacles, Applications and Uses.
Current developments show that in the near future the wide availability of low cost, short range radio technology, along with advances in wireless networking, will enable wireless adhoc sensor networks to become commonly deployed. In these networks, each node may be equipped with a variety of sensors, such as acoustic, seismic, infrared, motion, biomedical and chemical sensors with higher level of information inference associated with identification, embedded signal processing and networking of the data.
 Drone Showcase (1-3 March Victoria Australia)
In 2019 the Australian Association of Unmanned Systems (AAUS) and the Civil Aviation Safety Authority (CASA) are providing expert presenters to join with industry and government speakers to inform and educate.
Visitor demand and feedback has resulted in the exhibition area doubling in size and the seminar program expanded to 24 sessions along with 3 days of drone flying demonstration, robot displays and unmanned technology workshops.
With drones of all shapes and sizes providing new business opportunities and revolutionising the resources, film and photography, emergency services and transport sectors, the 2019 Drone and Unmanned Technology Showcase will provide a forum unlike any other in Australia.
Responsive Drones & Robotics feature in 2019 with a special exhibition display and associated conference featuring experts, inventors and designers from Australia, USA, New Zealand, China and Japan.
5th edition DRONE DAYS (15-16-17 March 2019 at Brussels Expo, Belgium)
Drone-Days 2019 a five-fold opportunity in the earth of Europe : exhibition, matchmaking (B2B), conferences, sales pitch, flight zone.
Drone-Days is THE show that generates synergy between drone-related business such manufactures, service providers, insurance, training center… AND those whose core business and activity could benefit from the use of drones such telecommunication, transport, agriculture, construction.
U.T.SEC – Summit for Drones, Unmanned Technologies & Security (6-7 March 2019 , in Nuremberg)
U.T.SEC provides a platform for the forward-looking topic of unmanned vehicles, with a focus on their use by security agencies. The emphasis is on the technical, legal and – most importantly – practical opportunities to improve security, with a focus on both the use of drones, and defence against them.
Security agencies like the police, Customs, border protection and the armed forces, as well as other authorities and organisations with official security tasks, e.g. the fire brigade, the civil protection organisation "Bundesanstalt Technisches Hilfswerk" and the emergency services, and an exclusive group of security companies, will meet at U.T.SEC for discussion, to nurture contacts, and expand their knowledge.
In addition to an exhibition area containing the latest products relating to the use of, and defence against drones, U.T.SEC 2019 offers a wealth of opportunities to expand knowledge and networks, and to share experiences. Security topics on all aspects of drones will be introduced and discussed in detail in forums, workshops, panel discussions, a demonstration area and conference sessions; café and networking areas will provide an opportunity to develop and nurture customer relationships.
Japan Drone 2019 (13-15 March)The first of its type in Japan, Japan Drone specializes in exhibiting drones for both business and individual uses.
After its successful debut in 2016, Japan Drone will be held for the 4th time in March of 2019.
Throughout the first two years, participants of Japan Drone include companies that partake in various parts of drone development and manufacturing, as well as both business and private users that wish to utilize drones in the future. 
As a result, this exhibition is the perfect place to gather and exchange information on anything drone-related. 
For Japan Drone 2019, event theme will be "comercialization of drones, including expanding our scale and content pertaining" to this topic. In addition, we also plan to have conference held by central figures of the drone industry from around the world in this exhibition.
Please use this opportunity to not only promote both your company and your products, but also gather information and establishing networks and sales relations with Japan's drone industry.
2019 IEEE Drones For Infrastructure Conference (IEEE DFI'19) (March 19-22, 2019)
The New Jersey Institute of Technology (NJIT) – in collaboration with IEEE North Jersey Section – announces Drones for Infrastructure 2019, a technical workshop on the design, implementation, applications and societal implications of using drones and other unmanned aerial vehicles (UAVs).
The workshop is intended for individuals with scientific, technical, policy, and implementation interests in drones and UAVs. Sessions will be available on a wide range of issues from navigation algorithms for cohorts of agreed drones to the laws ethics of drone-use in inspection in The public arena. Researchers and administrators in these areas are inducement submit proposals for special sessions, nominations of keynote speakers, and papers for oral and poster presentation.

UAV Expo Europe (8-10 April 2019 | RAI Amsterdam | Amsterdam, The Netherlands)
UAV Expo Europe has a singular focus on commercial drone applications, putting vendors face-to-face with serious end-users. The conference addresses critical issues commercial users face when it comes to drones: regulatory issues, data management, outsourcing vs. insourcing, systems integrations and more. Attendees can find industry-specific content in vertical breakout tracks and universal topics in plenaries and keynotes.
CBRNe Summit Europe (April 9-11 2019 at Birmingham, United Kingdom)
CBRNe Summit Europe 2019 will bring together key officials from across the UK, Europe, Middle East and North America to discuss the following topics during the conference; UK CBRNe Capabilities – Civil and Military Perspectives, NATO CBRNe Capabilities and International Cooperation, The use of Robotics within a Hotzone, European Military CBRNe Threats and Response Techniques, Medical Countermeasures to Chem-Bio Attacks and First Responder Techniques – Hazmat, Decon and EOD.
UNMANNED SYSTEMS ASIA 2019 (9-11 April Singapore)Held in Singapore, the heart of Asia Pacific, Unmanned Systems Asia presents cutting edge innovations in the industry's fastest growing markets, across a wide spectrum of commercial and defence applications in aerial, ground, surface and underwater domains.
Gain insight into the incredible ways that unmanned technologies are shaping the world today. Keep up-to-date with the trends and developments in unmanned technology, and learn from industry experts, regulatory bodies, researchers and academia, as they discuss and debate issues facing the commercial and defence stakeholders in the unmanned systems market.
AUVSI XPONENTIAL 2019 (April 29- May 2 Chicago)
Join 8,500 technologists, regulators and users across commercial and defense sectors for AUVSI XPONENTIAL 2019, the largest, most comprehensive trade show for unmanned and autonomous systems. As adoption spreads and applications expand, XPONENTIAL is the one event that brings together the entire unmanned systems community to share ideas, collaborate across markets, capitalize on next practices and emerging trends and harness the power of unmanned technology for your business.
Asia VR&AR Fair&Summit (9-12 May 2019 at Guangzhou, China)
The 2019 edition is estimated to host over 250 exhibitors and co-located with 2019 Asia Amusement&Attractions Expo (AAA 2019) on a show floor of 10,0000 sq.m, which are going to cover sectors like VR helmet accessories, VR all-in-one machine, interactive multimedia products, immersive games and devices, immersive digital cinemas, virtual walk-through products, auto stereoscopic (glasses-free), 3D-9D cinema devices, multi-touch devices, AR equipment, AR game, environment modeling technology, realistic sensor (real-time) rendering technology, amusement equipment, Theme Park Facilities, 3D/9D Cinema Products, Water Theme Park Equipment, etc.
ICDTA 2019 : 21st International Conference on Drone Technology and Applications (Osaka, Japan, May 29 – 30, 2019)ICDTA 2019: 21st International Conference on Drone Technology and Applications aims to bring together leading academic scientists, researchers and research scholars to exchange and share their experiences and research results on all aspects of Drone Technology and Applications. It also provides a premier interdisciplinary platform for researchers, practitioners and educators to present and discuss the most recent innovations, trends, and concerns as well as practical challenges encountered and solutions adopted in the fields of Drone Technology and Applications.
Drone Focus (May 29-May 30,2019)
 Drone Focus (May 29-May 30,2019) includes main stage presentations, interactive workshops and focused lunches for experts, enthusiasts and leaders to explore the drone industry, network, and learn from each other. It also offers students and entrepreneurs an opportunity to pitch their ideas to the general conference and venture capitalists respectively, Part 107 training, a drone film festival, and a Drone Focus Fest that includes races, other autonomous vehicle demonstrations and new consumer product launches.
Autonomous systems are no longer a thing of the past but rather, the future is now. At Drone Focus we believe in the potential of Unmanned Systems and the opportunities the industry creates for entrepreneurs and established businesses alike. In 2019, Drone Focus will build upon its foundation in the UAS space and expand to explore what it takes to build the infrastructure, software, systems, and resources for an autonomous nation. 
Aviation Festival Americas (May 14-15 2019 at Miami, FL)
For over a decade, Terrapinn has been the leader in bringing together CEOs, CTOs, CCOs, and CMOs from legacy carriers such as Delta Air Lines, American and United, to the leading Latin American carriers like Gol, Copa, Volaris, AeroMexico, and LATAM Airlines. In 2018, we successfully launched a new brand by adding the Airport T.EX track. We were excited to bring in CIOs and CTOs from the busiest and most innovative hubs from JFK, Sea-Tac, Miami Int'l, Orlando Int'l, and the world's busiest hub: Hartsfield-Jackson.
New for 2019, we are implementing the AI-viation track, which will focus on how airlines and airports will be using new machine learning and artificial intelligent technologies in ground control and air traffic control operations, as well as advanced technologies within the aircraft. AI-viation will join the legacy of existing brands at the event creating 6 different conference tracks consisting of Aviation IT, World Low Cost Airline Congress/ Aviation Strategy, Air Retail, Air Xperience, and Airport T.Ex, as well as a pre-conference workshop on Aviation Marketing. Every year we have grown our total number of sponsors, attendees, and speakers. The 2018 event consisted of 52 different sponsors, 500 registered attendees, and 180 speakers.
GEO Business (May 21-22 2019 at London, United Kingdom)
Organised in collaboration with the Royal Institution of Chartered Surveyors (RICS), the Chartered Institution of Civil Engineering Surveyors (ICES), The Survey Association (TSA), the Association for Geographic Information (AGI) and the Institution of Civil Engineers (ICE).
The Energy Drone Summit (June 12-13, 2019)  is a forum dedicated to launching, growing and scaling enterprise UAV/Robotics operations in energy companies worldwide by bringing together the major rapidly growing segments within the UAV/AUV/Robotics ecosystem, with the energy industrial complex asset owners and end users.This is the only event exclusively focused on the business and technology of UAVs/Robotics (aerial, ground/surface & subsea) in energy operations.
You can be a part of the largest event in the world where the key challenges & solutions for how the industry is currently operating UAVs/Robotics successfully in the Oil & Gas, Power, Maritime, Wind/Solar, Chemical, Refining, Petrochemical, Energy Engineering & Construction markets.


The 2019 International Conference on Unmanned Aircraft Systems, ICUAS'19, will be held on June 11-14, in the Atlanta Marriott Buckhead Hotel and Conference Center which is situated in a supreme location in the heart of Atlanta. June 11 will be a Workshop/Tutorial full-day, followed by a three-day technical Conference on June 12-14.
Judging from the interest ICUAS has drawn over the past years and its growth, ICUAS'19 is expected to continue on this path and attract the highest number of participants from academia, industry, federal and state agencies, government, the private sector, users, practitioners and engineers who wish to be affiliated with and contribute technically to this highly demanding and evolving and expanding field. ICUAS'19 is fully sponsored by the ICUAS Association, which is a non-profit organization. Information about the Association may be found at www.icuas.com.
The major themes of ICUAS'19 will be: design for trusted and assured autonomy, metrics for autonomy, and design for resilience. These focus area topics are center-stage in the attempt to design and build high-confidence UAS/RPAS. In addition, ICUAS'19 will include a separate track on regulations, policy, legal and ethical issues that are essential to allow for integration of UAS/RPAS in the national airspace. National and international organizations, agencies, industry, military and civilian authorities are working towards defining roadmaps of UAS/RPAS expectations, technical requirements and standards that are prerequisite to their full utilization, as well as legal, policy and ethical issues. The next generation of UAS/RPAS is expected to be used for a wide spectrum of civilian and public domain applications. Challenges to be faced and overcome include, among others, see-and-avoid systems, robust and fault-tolerant flight control systems, payloads, communications, levels of autonomy, manned-unmanned swarms, network-controlled swarms, as well as challenges related to policies, procedures, regulations, safety, risk analysis assessment, airworthiness, certification issues, operational constraints, standardization and frequency management, all of paramount importance, which, coupled with 'smart', 'environmentally friendly' cutting edge technologies will pave the way towards full integration of UAS/RPAS with manned aviation and into the respective national airspace.
10th Edition of Indo Security Expo & Forum (June 19 – 20 2019 at Jakarta, Indonesia)
The 10th Edition of Indo Security Expo & Forum are set to take center stage for the Indonesia's Security Industry Event when it opens at the Jakarta Convention Center – Indonesia. Widely recognise as the Indonesia's top security and safety event, it is where industry buyers and decision makers gather to network, source for new products, build business partnerships and get update on the latest trends and developments.Indo Security 2019 is highly relevant to companies actively involved in all areas of the security and protection industry – access control, CCTV, security parking, theft prevention, data protection, and risk management.
DEMAND for UNMANNED (

6-7 June 2017

, United States)

DEMAND for UNMANNED® brings the UAS and aviation system stakeholders together to discuss and collaborate on research challenges and advancement strategies. Engineers, researchers, developers, pilots, and regulators from academia, government, and industry explore how unmanned systems are catalysts for autonomy, robotics, and machine intelligence, and how they are transforming the nature of civil and military aviation. Discover cutting-edge technologies that will advance UAS developments and missions   
With more than 2,800 participants from 40 countries, AIAA AVIATION Forum and DEMAND for UNMANNED® is the perfect event for inspired idea exchange for this exploding market.  
Energy Drone Coalition Summit (12-13 Jun 2019 USA) 
 The Woodlands Waterway Marriott Hotel & Convention Center, The Woodlands,  USA
The Energy Drone Coalition Summit, organized by the Stone Fort Group will take place from 12th June to 13th June 2019 at The Woodlands Waterway Marriott Hotel in Houston, United States Of America. The conference is organized for developers, researchers, and students to gain knowledge related to UAV hardware, software, and data technology.
InterDrone (SEPTEMBER 3-6, 2019 Rio Hotel | Las Vegas, NV)
InterDrone, The International Drone Conference and Exposition, is where the commercial UAV industry comes together. Connect with other drone pilots, service providers, UAS engineers and developers, UAV manufacturers, videographers and enterprise UAV end-users at the largest, commercially-dedicated show.
InterDrone boasts the most comprehensive conference program along with drone courses and special events, including the Women in Drones Luncheon – which InterDrone spearheaded into an industry-acclaimed event, as well as After Hours and meetups, designed for networking and keeping you up to date on the latest in drone news and the industry.
Over 160+ drone manufacturers, sellers and solution providers set to fill the expo floor at the Rio Hotel in Las Vegas. Explore every booth to connect directly with others in the commercial drone industry from pilots and engineers to service providers and manufacturers. Register to attend and be the first to see cutting-edge technology at the largest exclusively-commercial drone expo.
World of Drones Congress 2019 26-27 Sep 2019 
The World of Drones Congress 2019 will be held at the Brisbane Convention & Exhibition Centre from 26 to 27 September 2019. Over 1200 delegates from across the Asia Pacific and beyond are expected to attend and the congress will feature a fascinating Expo with over 30 exhibitors from Australia, China and Japan. 
World of Drones Congress has included the launch of Australia's very first state-wide Drones Strategy by the Premier of Queensland and the first Australian National Drone Safety Forum. With a totally new design, vastly expanded drone flying space, a new emphasis encompassing defense industries and drone safety and enhanced public access.