The Phantom 4 – a new era of visionary intelligence.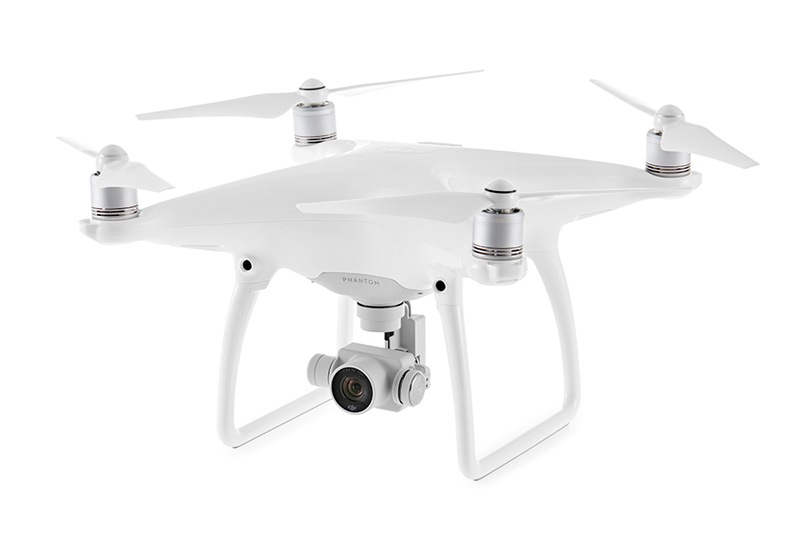 Only several years a go people got to know the meaning of the word 'drone'. However, models created earlierwere more like toys. They were navigated with a remote control and comparison of them with recentachievements in drone industry is senseless. They could not fly themselves and could not boast by such a widerange of features as modern models have. Later drones became smarter and engineers endowed them withthe capability to navigate using GPS. They could follow individuals, make photos but they couldn't avoidobstacles.
Recently, DJI Company, the global leader in developing flying cameras, surprised the world by its latestachievement – the Phantom 4! Everything that was released earlier fell off the edge of the earth because thisconsumer unit cannot be even compared with the other models. This is great advance in the drone industry!This is a really smart drone, able to change your view about the way how these devices should look like andhow their main options should operate.
You can ask it to fly from one position to the other one, across a river or a hill and if there is an obstacle onthe way, the drone will notify you about it. The device can make you a warning call and will stop, hoveringin the sky and waiting for the next command. This drone is the first one in the drone industry, which caneasily avoid obstacles like buildings, hills, walls, trees and even people. The representative of DJI announcedthat with this drone the company achieved a new level of success. Even the beginners can operate this unit.Finally, the time when people have the drone, with which they can easily collaborate, has come.
The Phantom 4 can boast by modern and attractive design. It is more elegant now and lines acquiredadditional aerodynamics, which helps drone get up speed without energy consumption increase. Propellersare open now and they are fixed with a new mechanism (screws are not used).
Due to five cameras, the Phantom 4 can make incredible photos and videos. It has one main 4K camera,which is set onboard in order to capture video and four additional cameras – two of them are located on thefront and two on the bottom. The company manufacturer draws attention to cameras of this drone on theirofficial web page. DJI emphasizes that high performance camera can scan space, shoot clean video in up to 4K at 30fsp and Full HD 1080p at 120fps for slow motion. New lens can really increase sharpness. Besides,camera offers a wide range of video color profiles. Due to integrated gimbal, it is possible to capture smoothfootage even during complicated maneuvers.
TapFly is one of the most impressive features, which deprives you from the necessity to learn the two-stickcontroller. You just need to set the necessary distance and just tap on the live view on your device. Thisfeature is very useful in case when you need to smooth out video footage. TapFly in a combination withObstacle Sensing Systems give you an opportunity to observe the fly with pleasure and without worry.
One more feature of the Phantom 4 is ActiveTrack. Due to this feature, the device can easily recognize theobject of shooting, follows it and keeps in a frame. Besides, the onboard computer builds up a 3D model ofthe object you track.
It bares mentioning that this device is fitted with various flight modes. Users can switch them according totheir requirements. There are flight modes for intelligent navigation and various cinematic movements.
The weight of the Phantom 4 is almost the same as its predecessors have. However, it is heavier onapproximately 100 grams. This difference can be explained by the fact that battery of the device has beenexpanded from 4480 to 5350 mAh. Battery life was improved greatly and now this drone can fly up to 28minutes. You can build up speed up to 45 mph. This is an incredible innovation, isn't it?
If you are a fan of drones then the Phantom 4 is what you really need! You will surely appreciate its featuresbecause this drone is an ideal combination of quality, innovative design and impressive features. ThePhantom 4 is already presented on sale. It is more expensive than the previous versions but the amount offeatures this drone has and opportunities it offers to the users fully correspond to the price.