At the annual INTERGEO 2020 conference, DJI finally introduced the new products – DJI Zenmuse P1 and DJI Zenmuse L1. The company continued to break boundaries with its latest solutions optimized for the collection of geospatial data.
The main goal of this year's INTERGEO was on the spread of digital technology in construction and mobility. Let's learn more about the new product releases, their key benefits and applications.
The company introduced two powerful payloads: DJI Zenmuse L1 and DJI Zenmuse P1.
DJI Zenmuse L1 – Instant Clarity, Superior Accuracy
DJI Zenmuse L1 is a cost-efficient and highly integrated LIDAR payload that integrates High Precision IMU, Livox LiDAR sensor, 1 inch CMOS visual camera with mechanical shutter and 3 axis stabilized gimbal system. It can be used with DJI Terra and Matrice 300 RTK and allows experts in various niches to get real-time 3D point clouds for high accuracy and detailed reconstruction needs. Overall, it's an all-in-one surveying and mapping solution that can cover 2 km in a single flight.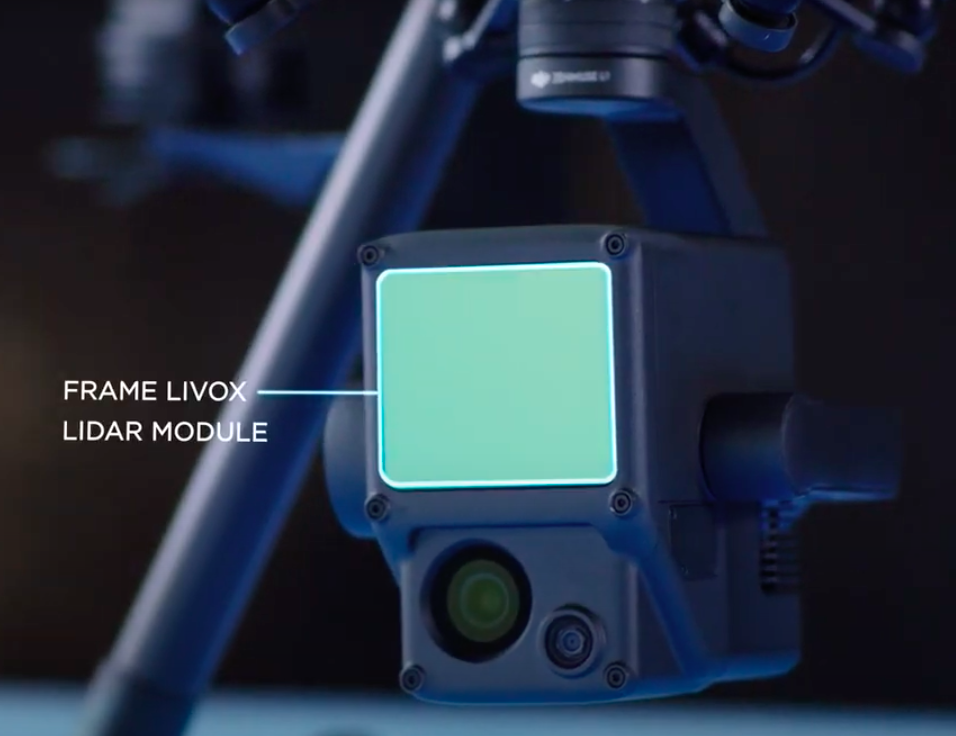 The greatest benefit of DJI Zenmuse L1 is the 1 inch CMOS camera that provides real-time true color rendering data for the LIDAR module. This option is the main thing that differentiates L1 and other LIDAR tools with similar functionality. Thanks to its powerful visual assistant camera, the DJI L1 can continue using the camera even when the drone loses the GNSS signal.
The main features of DJI L1 are as follows:
Static panorama scan;
Real-time terrain awareness flight;
HMS Payload Health Management System;
Accuracy report (after the flight, you can immediately see your inspection report in DJI Pilot app).
Who can use DJI Zenmuse L1?
Those searching for high accuracy aerial surveying solutions in AEC and Energy fields will surely appreciate the functionality of L1. Overall, it can be used in such areas as topographic survey, forestry, emergency mapping survey, and infrastructure reconstruction.
DJI P1 – Efficiency Through Flexible Full-Frame Photogrammetry
There's one more new product from DJI – Zenmuse P1. It's a powerful, versatile surveying payload with a full-frame 45-Megapixels CMOS with 24mm, 35mm and 50mm lens options and 3-axis stabilized gimbal. The camera can be used with DJI Terra and M300 RTK. When choosing this tool, you'll get a high-performance aerial photography solution that can easily meet the needs of enterprise customers.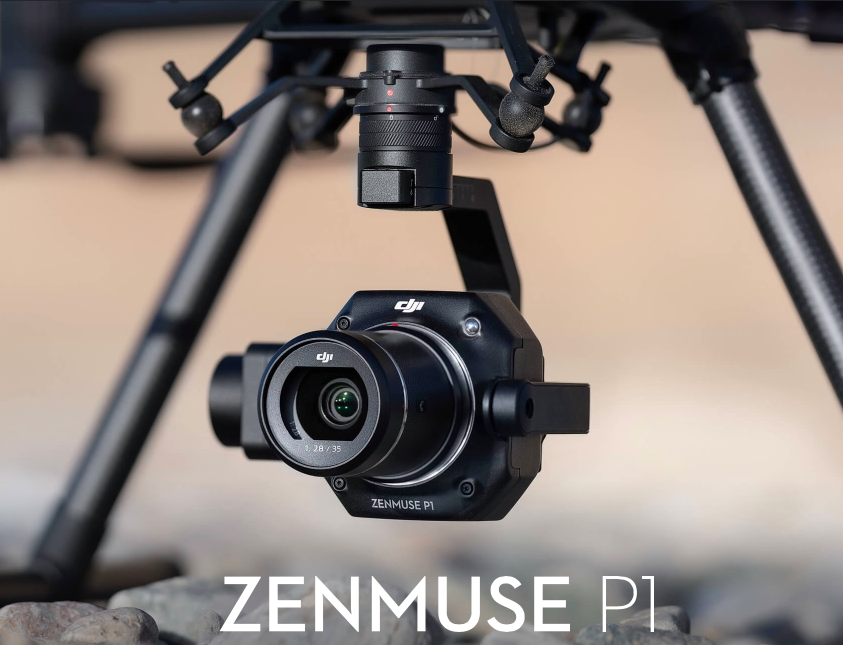 Here's a list of the main features of the new camera payload:
No GCPs: Horizontal Accuracy 3 cm / Vertical Accuracy 5 cm;
High Efficiency: 3 km area coverage under single flight;
High Resolution: 45-Megapixels Full-frame CMOS;
3-axis stabilized gimbal with Smart Oblique Capture;
Mechanical Global Shutter 1/2000s Shutter Speed;
TimeSync 2 Millisecond-level System Synchronization.
Its full-frame CMOS is ten times more powerful than the Phantom 4 RTK in both oblique and ortho mapping missions. Thanks to multiple primer lens options, DJI P1 can be used for various mapping scenarios. It supports 24 mm, 35 mm, and 50 mm lens options.
DJI P1 can be used to perform the following operations:
Topographic survey;
Cadastral survey;
Geological disaster survey;
AEC;
Natural resource survey;
Emergency mapping survey.
Multiple operation modes and an extensive range of options make this tool a must-have solution in a variety of niches.
The estimated delivery date of both payloads is early 2021. When the price information is final, you can pre-order DJI Zenmuse L1 and P1. Unfortunately, you can't buy these tools right now, but you should have these payloads in mind during your 2021 planning season.