Space-based remote sensing is of utmost importance in agriculture as it opens up new perspectives by offering an array of spectral properties, high spatial resolution, and a variety of other perks. Therefore, the development of new tools that can speed up such missions and make them more effective is widely appreciated. Recently, MicaSense has announced the release of new powerful multispectral imaging solutions such as Altum-PT and Red Edge-P and in this comprehensive post, we'll take a deeper look at all these devices and review their main benefits for agriculture.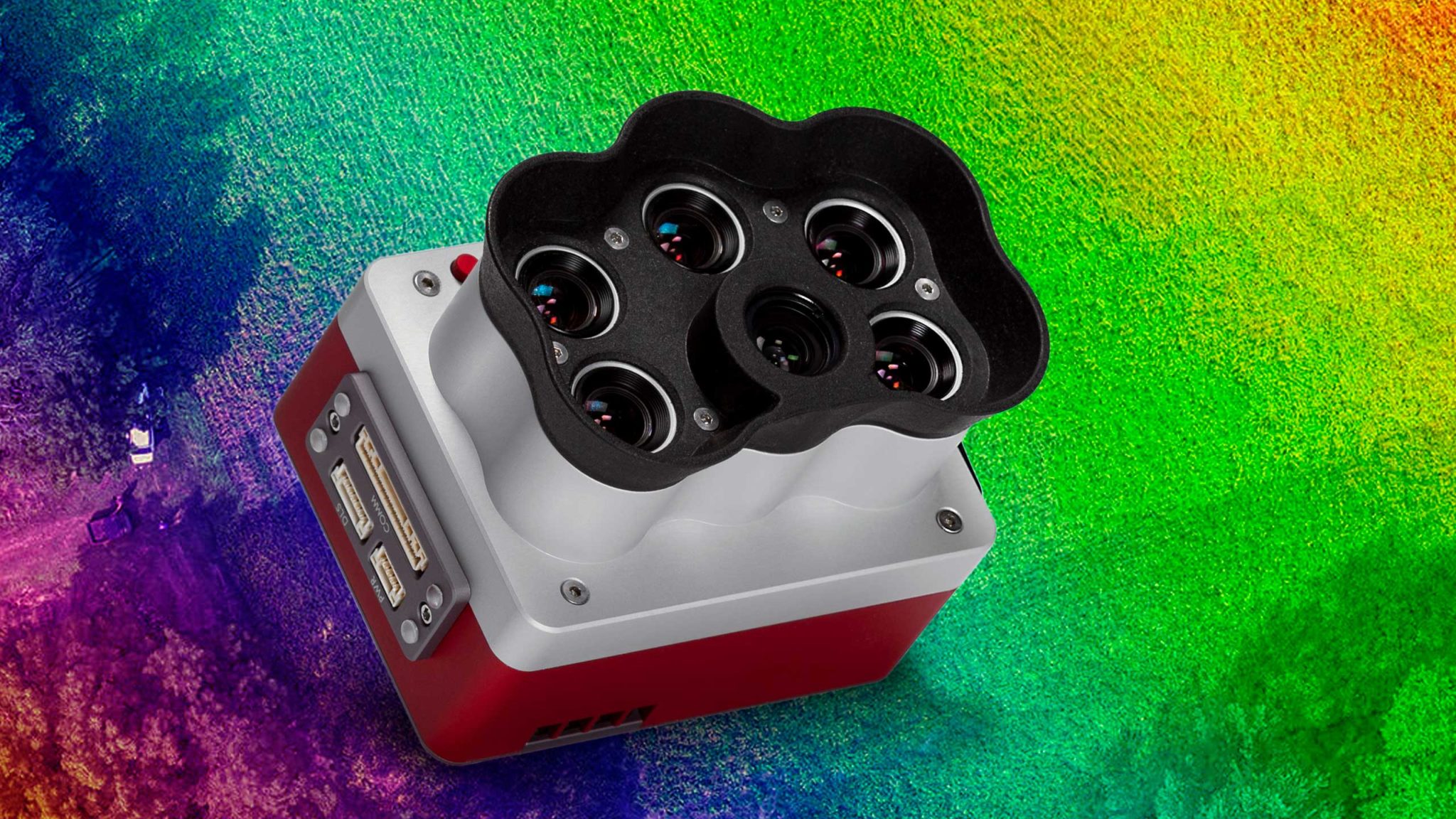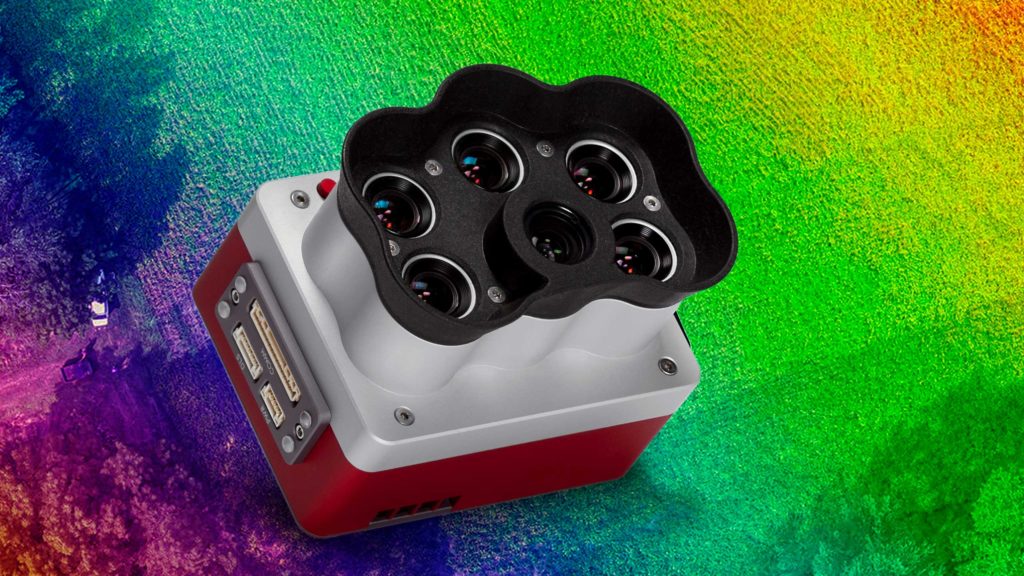 Altum-PT – an Optimized 3-in-1 Sensor
The release of Altum-PT is a breakthrough in the area of plant research, agriculture, and land management. This device is meant specifically for advanced remote sensing and comprehensive agricultural research. It combines a 320X256 radiometric thermal imager, an ultra-high-resolution panchromatic imagery, and five discrete spectral bands to create synchronized outputs such as crop vigor, RGB color, and heat maps in only one flight. Overall, this device enables users to perform an array of analytical tasks, identify all the issues at the plant level, even at early stages, and conduct season-long soil monitoring.
Altum-PT allows users to get high-resolution thermal data and can help identify the influence of abiotic and biotic stresses on crop performance in various environments. So far, this device is one of the best MicaSense's sensors meant specifically for agriculture drone mapping. It allows creating the most precise thermal maps and opens the door to advanced research capabilities.
The Key Features of Altum-PT are as follows:
Better storage;

An ultra-high-resolution panchromatic sensor;

Upgraded thermal sensor 320 x 256 FLIR Boson®.
Overall, Altum-PT is the top-of-the-line sensor for professional-grade agriculture drone mapping. It can help farmers solve an array of issues and make their work more effective,
Red Edge-P – the New Sensor for Data Quality
It's another sensor, released by MicaSense. The work of this device is based on industrial image sensors, purpose-built optics, and specific-grade filters. All in all, it's one of the best tools for creating top-notch outputs.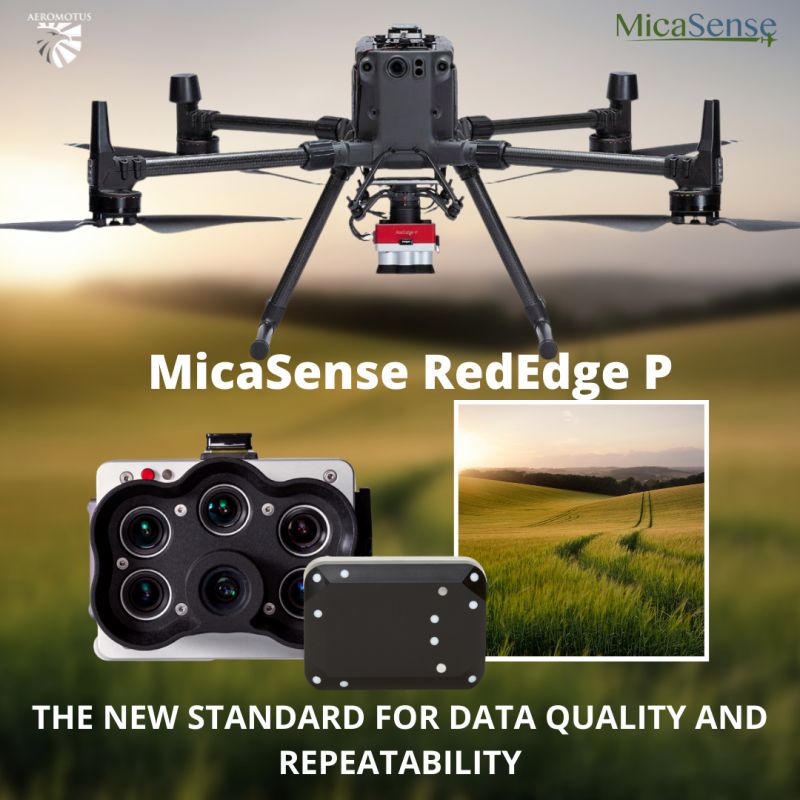 The potential of Red Edge-P is really broad. It's the ultimate solution for multispectral data and high-resolution RGB. The main distinctive feature of this device is that it can simultaneously capture six different bands, using high-resolution outputs such as crop vigor indexes, RGB, or high-res panchromatic. Thanks to this functionality, farmers can identify small problems at the early stage and prevent serious damages from happening.
With this device, agricultural experts will be able to use a powerful sensor for plant counting and spectral analysis. Red Edge-P guarantees effective data collection and detailed analysis to make urgent forestry management decisions.
The company manufacturer believes that it's the best solution for capturing multi-spectral data and high-resolution RGB from only one camera. It was developed specifically for making all-encompassing and detailed plant canopy analysis over huge areas.
The key features of Red Edge-P are as follows:
New removable storage standard in CFexpress;

IP4X protection;

The capability to capture up to six bands simultaneously;

Better resolution RGB and multispectral outputs;

Compatible with a myriad of drones ranging from small multirotors to fixed wings.
As you can see, both devices are a breakthrough in the area of agriculture. Both sensors provide revolutionary leaps in multispectral technology and can help tackle a variety of agricultural challenges. With the help of these devices, you can easily create the most accurate thermal maps and identify the potential threat at an early stage. Simply put, they provide an array of advanced research applications and a massive collection of user benefits.