Breaking News in the Agricultural Sector – Now Aeromotus is the Authorized Representative of MicaSense in Dubai
Except for being a dealer of a leading drone manufacturer, DJI, recently, Aeromotus has become the first representative of MicaSense in UAE. It means that right now our customers have a sterling opportunity to buy products developed by MicaSense from our official website and your order will be delivered within the shortest possible time.

Micasense – a prosperous team of engineers and GIS scientists
A team of MicaSense consists of only experienced and skilled scientists, passionate about agriculture. Their overriding priority is to develop products which can help the representatives of the agricultural area enhance productivity and make more exact and informed decisions. Recently, the team of MicaSense released the best, built-to-last, professional multispectral sensor – RedEdge-M. Now, all citizens of UAE and Middle East, engaged in the area of agriculture and other can order this product from our official website.
The key mission of this company is to provide the representatives of the agricultural area with high-quality tools which can help them monitor the state of crops and make exact predictions. Besides, all the engineers, working for this company, are experts in the area of development the agricultural drone sensors. Their primary aim is to develop high-quality tools which can help you find solutions and take decisions faster.
To make the information more available, they use drones. Their targeted audience is the agricultural sector. If you are one of the individuals, engaged in the area of agriculture, you should definitely consider the use of MicaSense products, especially if you wish to get accurate and timely reports about the state of crops.
Their team consists of talented scientists, software engineers and hardware designers. They hold themselves out as product and robotics development experts. Sensing platforms developed by this company can transform a drones into powerful micro-satellites which can help farmers gather data.
RedEdge-M – the Greatest Achievement of MicaSense
Recently, the company released the best multispectral sensor – RedEdge-M. This device is a number one tool for all companies who base their business on the agricultural sector. What is it? What does this device do? What benefits will I get using it? Right now, we'll try to find the answers to all these questions.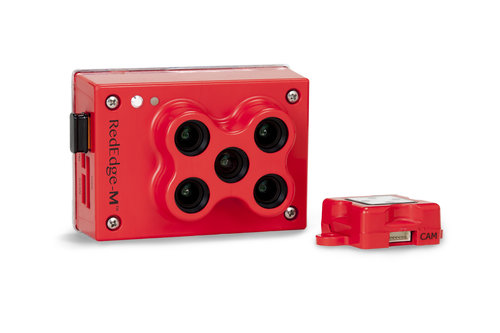 RedEdge-M is a powerful sensor which can be incorporated to absolutely any drone. If you need more powerful and precise information about the state of your crops, you just need to adjust this sensor to your drone. The overriding purpose of this device is to monitor the fields and spot problems before they spread. If there are any nutrients deficiencies, RedEdge-M can help you identify them before they damage your crop. It is really hard to see all plant diseases with the naked eye. Nevertheless, these diseases can yield a loss! To prevent this from happening, you can use this sensor. Only one flight is needed to collect data and make precise and calibrated measurements.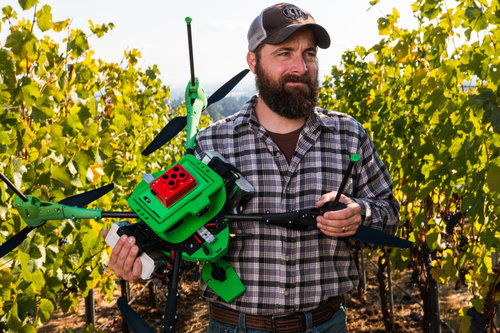 Besides, the device allows you to get the precise data and compare all results season to season.
The compact size of the sensor is one of the greatest benefits. It doesn't take too much space and can be incorporated to any drone. RedEdge-M can capture blue, green, red and nir wavebands. Besides, it is also empowered with a dedicated light sensor allowing the device to provide its users with the unparalleled accuracy.
RedEdge-M was developed and made in the USA. In case of any questions seeking clarification, you can get in touch with our customer-friendly support team. We will answer all requests almost immediately. Hundreds of the representatives of the agricultural area have already recognized RedEdge-M as an industry standard.
If you really need this device or wish to check its functionality, you can buy RedEdge-M here, at aeromotus.com!