By Ishveena Singh
The Zenmuse L1 comes in response to burning demand from DJI users in the AEC and surveying industries – that of a powerful yet accessible LiDAR drone solution.
Though the technology has been around for more than half a century, the disruptive nature of Light Detection and Ranging (LiDAR) data has gained centerstage across various industries only in the last decade or so. In the surveying industry, LiDAR technology is widely accepted as an important piece to the puzzle of accurate reality models.
And why not? During low-light situations, or in areas with a dense canopy cover, aerial photogrammetry methods cannot determine the earth's true surface. Meanwhile, a LiDAR sensor carried by a drone can produce precise point cloud representations of complex structures and environments.
And yet, compared to aerial photogrammetry, the adoption of commercial drone LiDAR technology has been conspicuously slow. Blame it on the paucity of lightweight yet highly functional and inexpensive airborne LiDAR systems or pin it on the complexities of post-processing and classifying the super dense data, the fact remains that aerial LiDAR technology is yet to have its day in the sun.
But all that is about to change. When it starts shipping in early 2021, DJI's first-ever drone LiDAR sensor, the Zenmuse L1, will spark a major breakthrough in democratizing LiDAR technology through its efficiency, accuracy, and cost-effectiveness.
Here are the top 7 features of the L1 that we believe you should be excited about:
1. Integrated IMU for Unparalleled Accuracy
The inertial measurement unit (IMU) measures a drone's real-time 3-axis acceleration and angular velocity, thereby calculating the aircraft's speed, position, and altitude angle. A high-accuracy IMU is pivotal for quality LiDAR data collection because, without it, your point cloud would be nothing but an arbitrary collection of points.
The Zenmuse L1 is designed with an industrial-grade IMU. In typical operating scenarios, the L1 delivers IMU accuracy of 0.025°(roll/pitch)/0.08°(yaw). For further reliability and precision, a vision sensor for positioning accuracy and a dual-frequency GNSS receiver have been incorporated into the solution. This allows the L1 to deliver a relative survey-grade accuracy of 5cm and absolute accuracy of 10cm while flying at an altitude of 50m.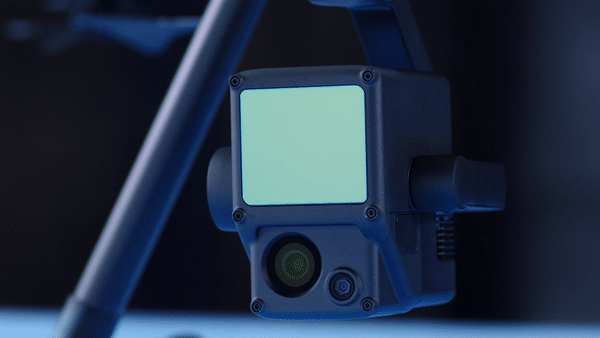 2. 3-Axis Stabilized Gimbal for Data Gap Elimination
While most other LiDAR drone systems in the market require you to buy stabilizing solutions separately, the L1 ships on a 3-axis stabilized gimbal in the box. This means that any inadvertent rotational movement of your drone (tilt, roll, and pan) is dynamically stabilized within ±0.01°, enabling homogeneous point distribution even at very high scan rates. As such, the risk for data gaps goes down significantly, reducing the costs associated with re-flying.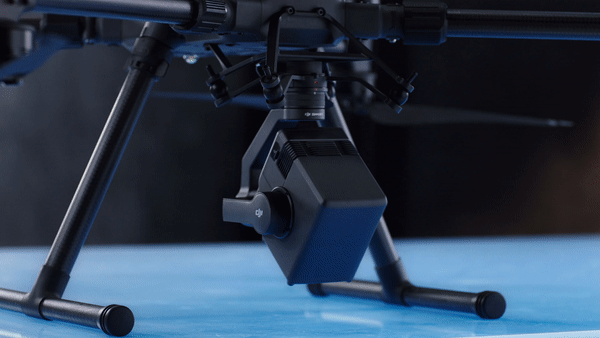 Since the L1 is tightly integrated with DJI's flight management system, you receive fully-automatic mount control, increased data collection efficiency, and perfectly aligned imagery for accurate geo-referenced data gathering missions.
3. 20MP 1-inch CMOS Sensor for High-Resolution Photogrammetry
With use cases becoming more demanding than ever, it is neither practical to force surveyors to choose between LiDAR and RGB imagery, nor is it prudent to spend double the time and money to obtain true-color point cloud models. This is why DJI's versatile and cost-effective drone LiDAR mapping solution, Zenmuse L1, integrates a 1-inch 20MP CMOS sensor onboard to fulfill basic functions like taking photos and recording videos, as well as for providing real-time color information for the point cloud data during the scanning process. This allows the L1 to output true color point clouds and reality models.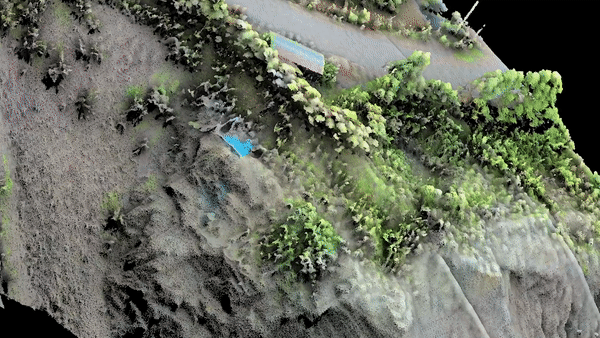 The 20MP 1-inch CMOS Sensor comes with a mechanical shutter to eliminate rolling shutter distortion. Our users will recognize that this is the same sensor that is leveraged by our most popular survey-grade mapping drone, the Phantom 4 RTK. And like the P4 RTK, Zenmuse L1 can help you achieve a ground sample distance (GSD) of 2.74 cm at 100 meters flight altitude, should you choose to use it for photogrammetry.
4. Supports 3 Returns for Dense Foliage Penetration
With a detection range of up to 450 meters, the L1's Livox LiDAR module delivers an effective point rate of 240,000 points per second. But the L1 allows up to 3 returns per laser shot, which means that this point rate can go up to 480,000 points per second in operations with two or three returns.
This multi-return capability empowers L1 drone LiDAR users to easily generate the elevation data in dense forest fields and extract it into DEM and DSM. Using multiple returns also makes it easy for data analysts to pick out and classify different types of objects in a point cloud, such as overhead wires or different assets at a construction site.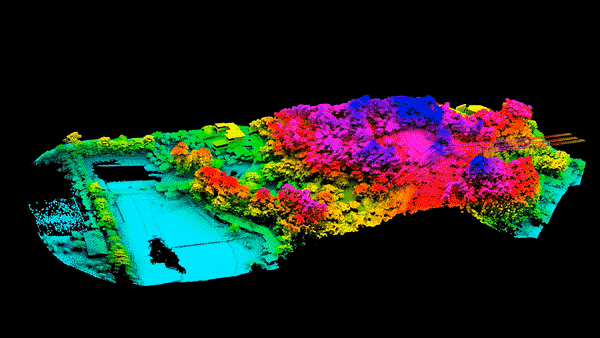 5. Non-Repetitive Scan Mode for Full Coverage
The L1 is the only aerial LiDAR sensor to support both a line scan mode and a non-repetitive scanning pattern – a unique technology developed by Livox. In this mode, as the integration time grows, so does the area being scanned inside the field-of-view (FOV). Following this methodology increases the likelihood of objects and other details within the FOV being detected. And the longer the drone LiDAR sensor scans an area, the higher the resolution of the data becomes (when compared to regular line scan).
Non-Repetitive Scan Mode allows the DJI Zenmuse L1 to provide full coverage of the area of interest in very short amounts of time and enables the sensor to capture data in any direction, instead of along a defined plane.
6. IP44 Certified for Reliable Performance

The L1 has received an IP44 ingress protection rating which gives it the versatility to be flown in a wide variety of adverse weather conditions, including snow, smoke, and fog. Moreover, the LiDAR module of the L1 has active detection capability through which it can scan the terrain and collect point clouds during nighttime or other low-light conditions too.
7. A Complete Solution for Painless Drone LiDAR Mapping
Combine the mighty L1 with DJI's flagship commercial drone platform, the Matrice 300 RTK, and DJI Terra post-processing software, and it becomes an all-integrated, complete solution for accurate real-time 3D data acquisition. At a flight height of 100 m and a velocity of 10 m/s, a single flight with the M300 RTK and the L1 can collect data covering an area of 2 sq km.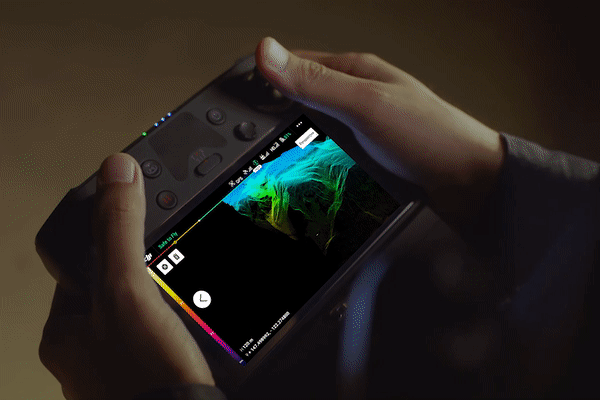 Simply use the Point Cloud LiveView feature to confirm that you're capturing the right data without having to land or wait for post-processing, and save yourself from re-flying and rework. And once you have the right data, DJI Terra becomes your one-stop post-processing solution. The software will seamlessly fuse the IMU and GNSS data for point cloud and visible light calculations, in addition to conducting POS data calculations so you can effortlessly generate reconstructed models and accuracy reports.
What's next for aerial LiDAR?
At DJI, we are increasingly committed to bringing affordable and scalable LiDAR solutions to the skies. When LiDAR imagery becomes easily accessible, its applications will extend well beyond AEC and surveying. For example, environmental management agencies can leverage drone LiDAR to gain insights on canopy width, vegetation density, stock volume, and growth trends. High-risk industries like oil and gas, mining, and telecommunications can benefit from detailed modeling of their assets for automated inspection and more. And emergency responders, meanwhile, can use true-color point clouds for real-time situational awareness even at night with low visibility.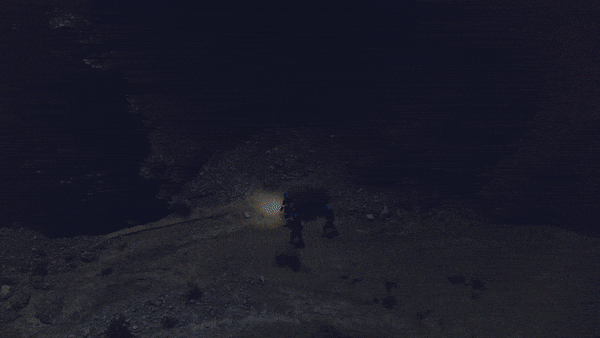 Receive Updates on the DJI L1
The L1 will be available for order in early 2021. Fill out the form below to receive the latest updates.