How to earn money if you a drone pilot. 
If you are dealing with drones, you may also be thinking about earning money with your drone. But what options are there? Where do you start? And what should be considered? We show you different ways how you can earn money with your drone. Let's briefly deal with the question of whether you can earn money with drones at all.
Drones themselves are gaining more and more popularity and opening up new areas of application faster and faster. Be it inspections or life-saving just to mention two different examples. Also the legal regulation for drones were and are nationally and internationally adapted to the current state of the time and concretized. In this way, drone pilots can find some legal certainty in their work. Statistics show that the number of drone owners is growing from year to year.
The answer: yes. How much and how, depends on the own ability and the own energy and time, which one would like to invest for it. The money factor also plays a role here. Because depending on the field of application of the drone (different options we show you below) fall to different costs for the implement. The possibilities are definitely given.
How do I earn money with my drone?
Regardless of what the procedures and licenses would be, which we will discuss in detail shortly, these are the ideas proposed:
Use the drone for the filming of high-priced farms
The plans that a drone can offer are very interesting for real estate sales, especially for high-end homes, advertising agencys. Although, as we say, certain requirements must be met for the recording to be legal and we avoid problems that are not currently controlling excessively. Some sites t

hat pay you for your Aerial photos:  
https://www.fotolia.com/Info/Contributors
http://www.istockphoto.com/sell-stock-photos.php
http://www.123rf.com/sellimages.php
http://snapped4u.com/users/new
http://instaprints.com/openanaccountinstaprints.html
https://www.canstockphoto.com/submit_images.php
https://www.dreamstime.com/sell-stock-photos-images
http://www.bigstockphoto.com/sell-your-images.html
Recording and photography of weddings, communions, events etc.
It is totally fashionable and, even though most of the photography professionals do it illegally or incorrectly, it can be done following the law and getting some plans that nobody can offer. It is a land not very advanced and that therefore we can innovate with different plans and ideas of how to do things.
Dedicate it to the inspection
There are many companies that need to inspect areas or monitor materials and that currently perform their tasks manually and with enough people on staff, something that slows down and makes the task more expensive. Your mission would be to offer your service to companies that may not yet know what they would gain by using one of these devices.
 Learn to fly and enter the world of drones.It is not necessary to have to start a business by yourself, because we are talking about driving a drone is not a simple task and that, if you are able to make flights with great skill you can try lots in this industry in the different companies that currently there are and where they will leave. We assure you that it is a sector with a lot of road ahead and, now, it is possibly a good time to learn.
 Become a FPV racing driver
It is not yet a recognized sport worldwide, but every time we see more news about it and we are convinced that it will end up evolving and becoming something more common where drones will compete as if it were Formula 1. Now, when there is not much competition, it could be relatively simple to stand out and, therefore, enter this world if it finally starts to work economically. If not, the fact of being able to drive a racing drone could open the doors to point number 4.
FPVRACINGEVENTS.COM  they showcase drone racing events from around the world.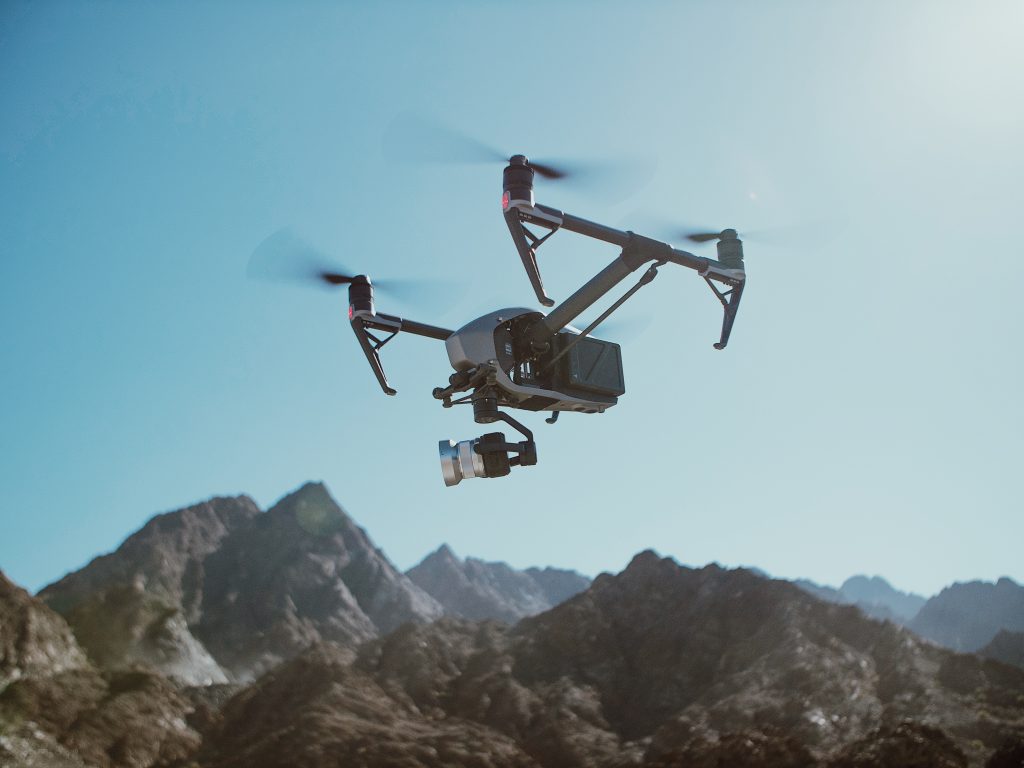 These are just some ideas of what to do with your new drone and how to get ahead in this tough time in which we are in many countries, so if you have a drone and you know how to use it as a hobby, we can help you direct your business or, at least, we hope that this list will open your eyes so you can do something else with your drone.
Legal aspects of the (commercial) drone flight
As mentioned above, there are of course some drones laws and regulations that you have to consider as a drone pilot. It is irrelevant, whether it is private or commercial flights. It regulates where and how a threat may be flown. In the linked guidebook you will find all the necessary information you need to know before you start with your drone.Helpful here is our checklist – before the drone flight . With this free download you can check again before every flight if you have thought of everything.
If, as here, commercial drone flights are concerned, additional points should be noted. We have summarized these for you in the following article: Commercial drone flights – all important information.
There is a snippet-like excerpt here:
• Business registration
Self-employed earn money is usually not without a business registration. This is also the case with commercial drone flights. (more information in the linked guidebook)
• Drone liability insurance
The next important point is a suitable insurance. This is not only recommended but required by law. This applies to both private and commercial flights. In the case of commercial use, care must be taken that the drone liability insurance covers such flights and not only private flights without commercial interests are insured. A normal liability insurance usually does not cover drones. Therefore, you should take care of a separate drone insurance, or change to a liability insurance, which includes a drone police. You can find more details in our drone liability insurance guidebook
• Ascent Approvals
A separate commercial drone upgrade permit it is required condition.
• Registering the flights
If you plan a drone flight, you must also report it to the public order office or the police. In some cases, an informal e-mail with an indication that you're flying is enough. However, this must be clarified in advance.
Fly safe with RPAS registration by DCAA and Training courses for drone pilots in Dubai.
Conclusion
Making money with drones in Dubai, UAE is not an impossibility, quite the opposite. Many purposes already exist and many more will develop. An increasing demand attracts more and more commercial drone pilots and the earning potential is given.
In which area you want to try your luck, depends heavily on your own ideas, interests and goals. The possibilities are definitely given and we hope that this article has given you a first insight into possible areas of application for your first commercial drone flights.