You won't realize what the best drone is until you try by yourself. Aeromotus held one more excited event- Get Flying DJI spark. This was an excellent outdoor flying experience specifically for Smallest DJI drone- Spark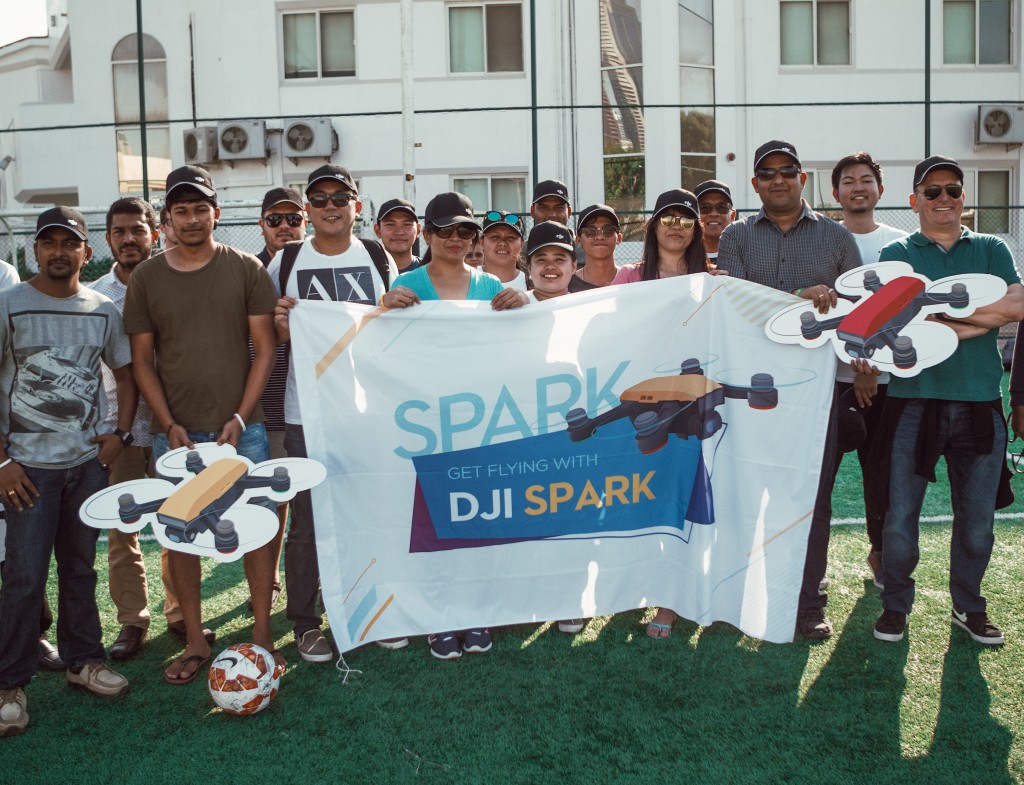 The Main Purpose of Our Event
The prime objective of this event was to give all visitors an opportunity to fly DJI Spark under the supervision of experienced pilots. Regardless of the fact that Spark is the smallest consumer drone developed by DJI, there are definite peculiarities of usage. Besides, if you are a new pilot or a person who just begins the career of an aerial photographer, you feel lack of knowledge and experience. The main target of our event is to give users an opportunity to test Spark's intelligent features and raise the product profile.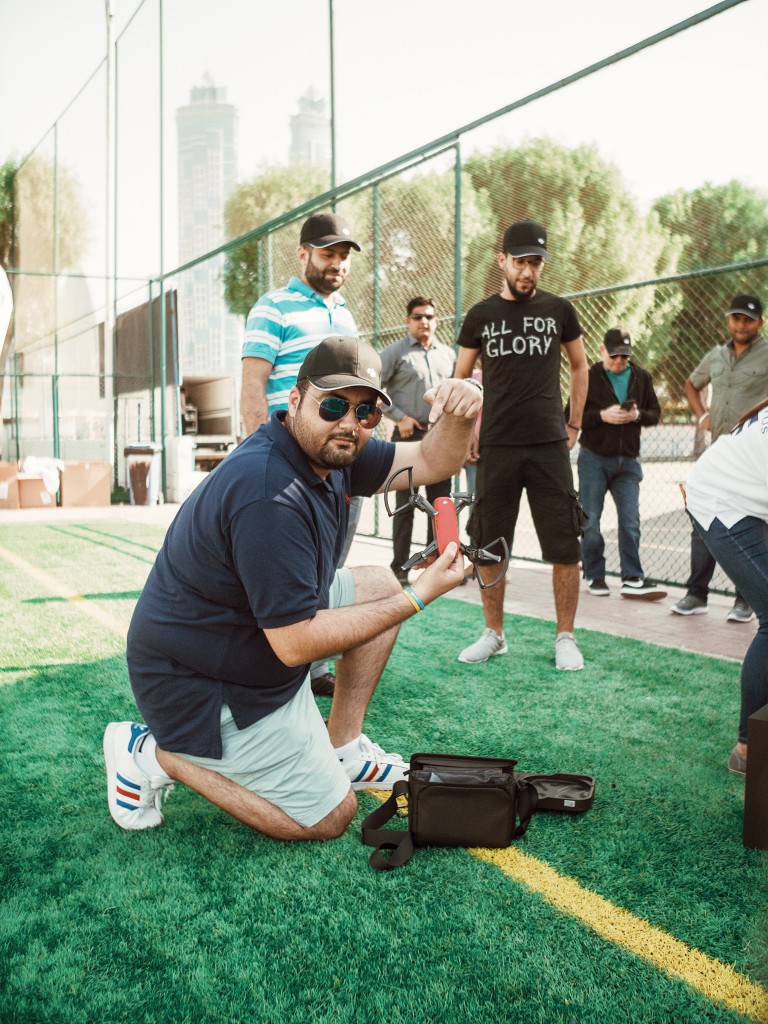 This event took place in Dubai several days ago. Firstly, visitors had a chance to enjoy the Fly Safe Demonstration. All participants were subdivided into separate teams. Each team was controlled by a pilot, who brought his team to a separate area and showed how to use DJI Spark. The overarching priority of every pilot was to explain how to fly safely. Besides, they showed all flight modes in action.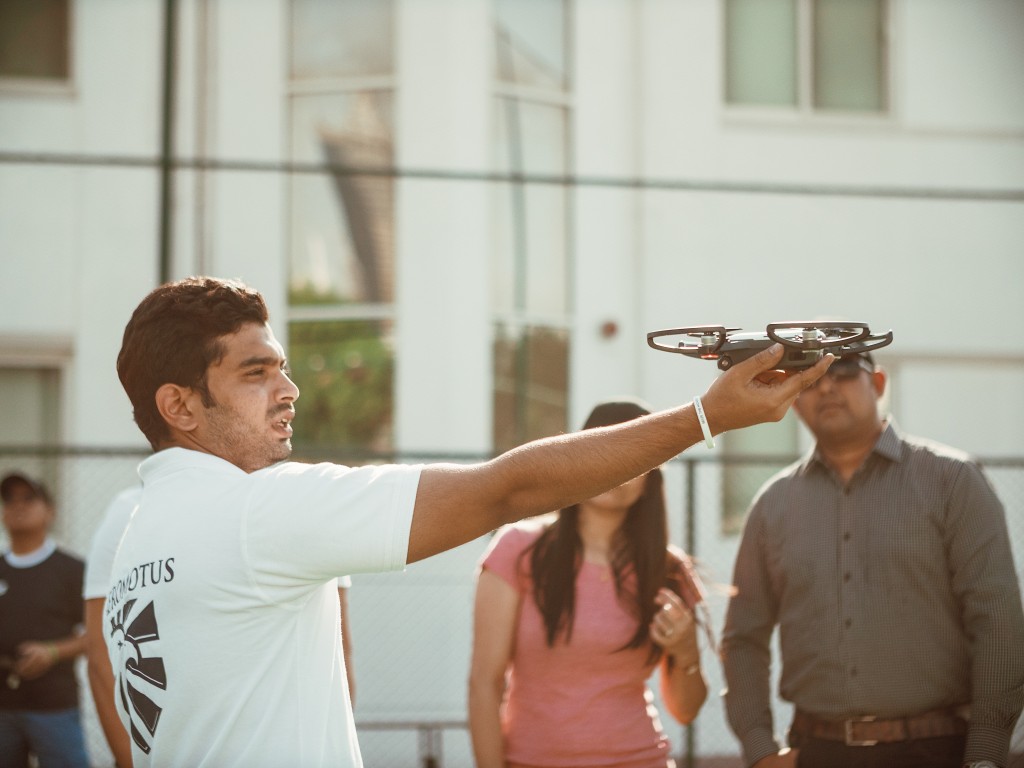 As a result, all participants were trained to mount prop guards, turn on the drone, how to calibrate the compass or check the battery life.
After that, we proceeded to Basic Flying Operations where all members of the event could fly DJI Spark with a remote controller and experience all benefits of the Palm Control Mode. Our pilots showed how to control Spark using this mode and gave participants an opportunity to do by themselves.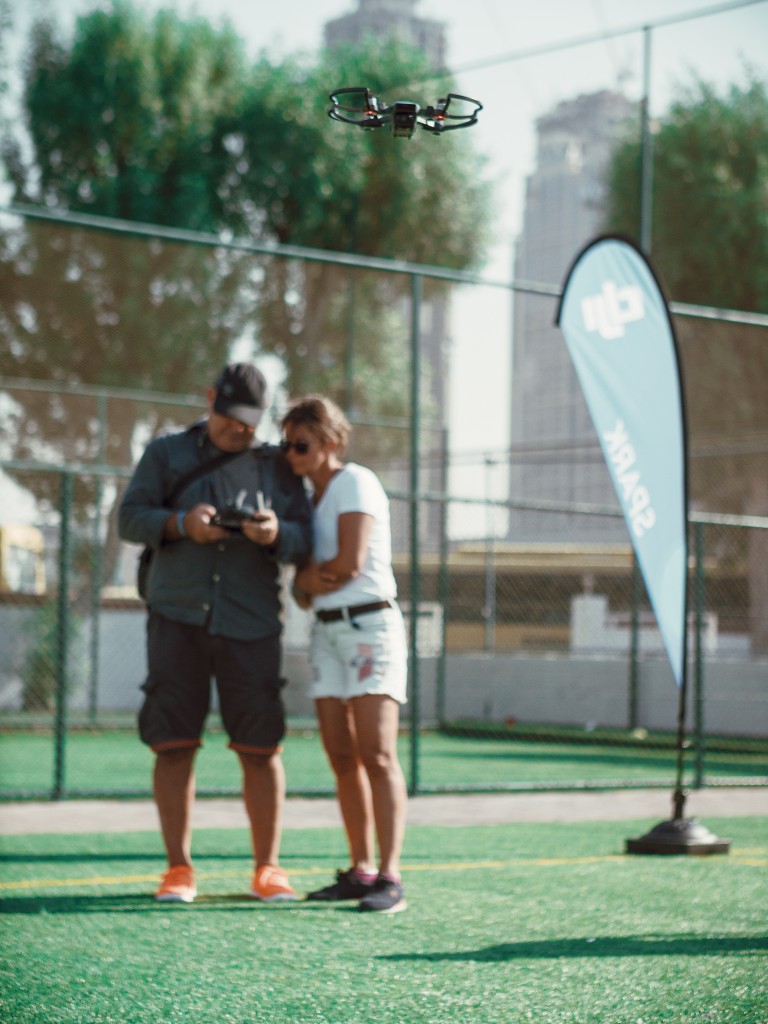 Selfie Mode is one more interesting option offered by DJI Spark. Our pilots explained to all visitors how to make use of it. Furthermore, this function  also used in game sessions.
In Sober fact, many of us consider DJI Spark as a toy drone, besides its small size Spark is a powerful drone for aerial photography. This is a powerful tool in certain situation when inspire2, phantom4 or other big sized drones are impossible to fly. This tiny drone features all DJI's signature technologies. Spark will enable you to seize any moment of your life, endowed with various intelligent flight modes, mechanical gimbal and a high-quality camera allow Spark to shoot high quality aerial images and videos.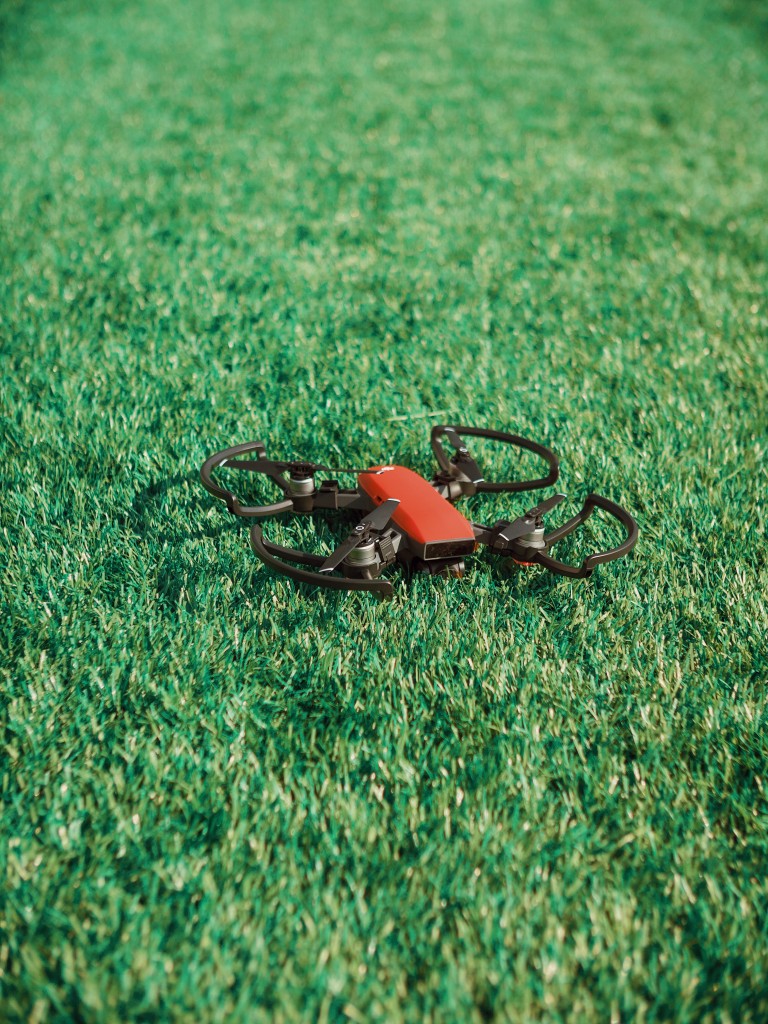 Get Flying Spark event concluded with a game. All participants were subdivided into small groups. 5 members were asked to jump up when Spark begins shooting. Another team was asked to make a shot with the help of a drone. The team which managed to finish this task first, received small gifts – a Spark wooden model.
The last assignment was devoted to the use of Quick Shot Drone mode. Participants were asked to select a creative pose and shoot a 10-second video.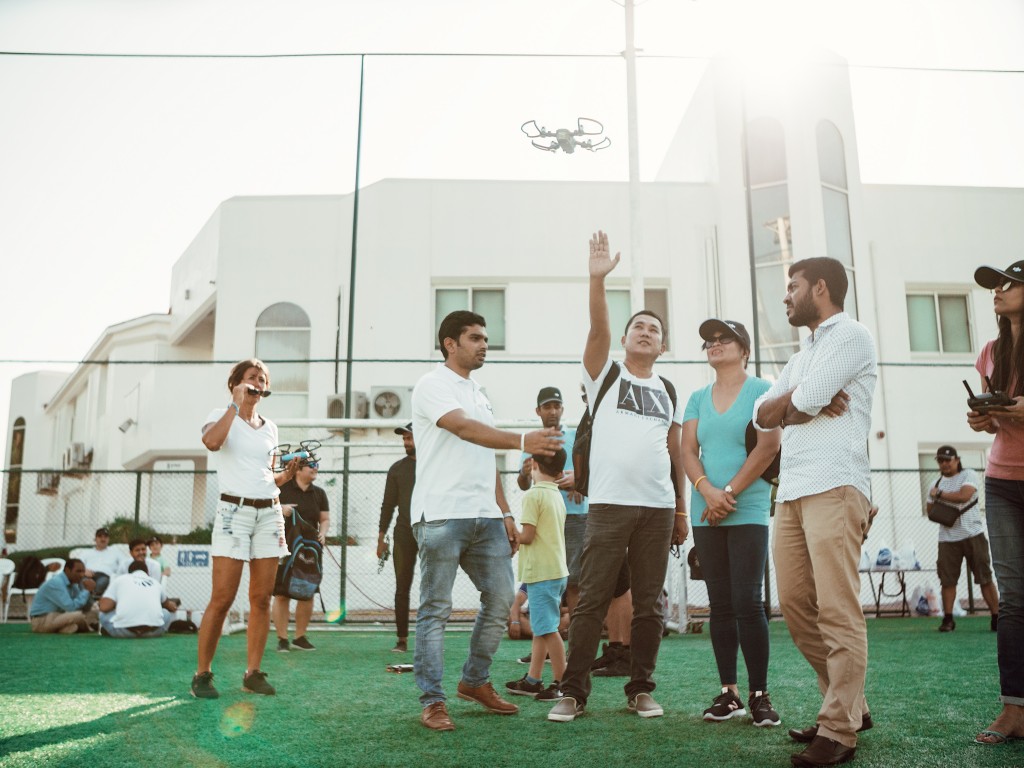 All winners of this event received one more gift – a bright scarf.
To put it simply, Aeromotus wanted to introduce DJI Spark to the audience. Everyone drone enthusiast could join us and experience Spark in action and assure oneself that this is a powerful drone for aerial photography.