The Anafi USA is the new drone made by Parrot in the USA. Its overriding purpose is to cater to the needs of government and enterprise markets. This is not just a foremost flying machine for amateur photographers or videographers. It's a powerful tool that is up to the requirements of professional pilots during rescue operations. It's built for industrial use and comes with a broad selection of robust options. In this post, we'll review the main Parrot Anafi USA features and find out what this powerful machine is meant for.
What Purposes Does Parrot Anafi USA Serve for?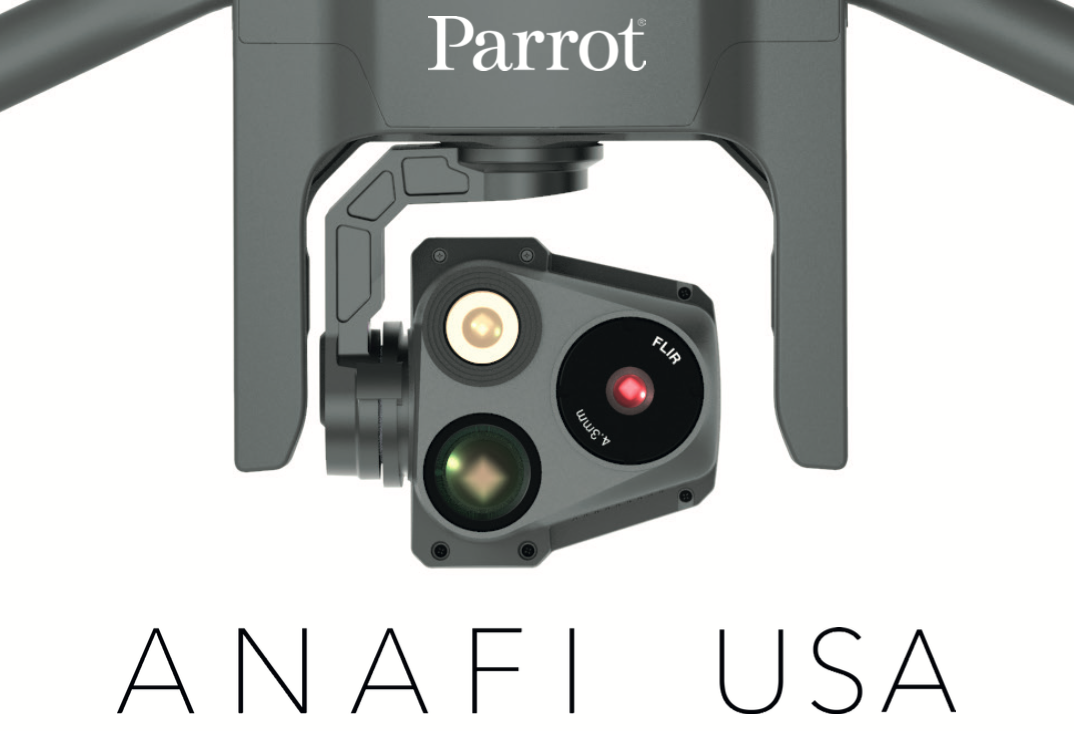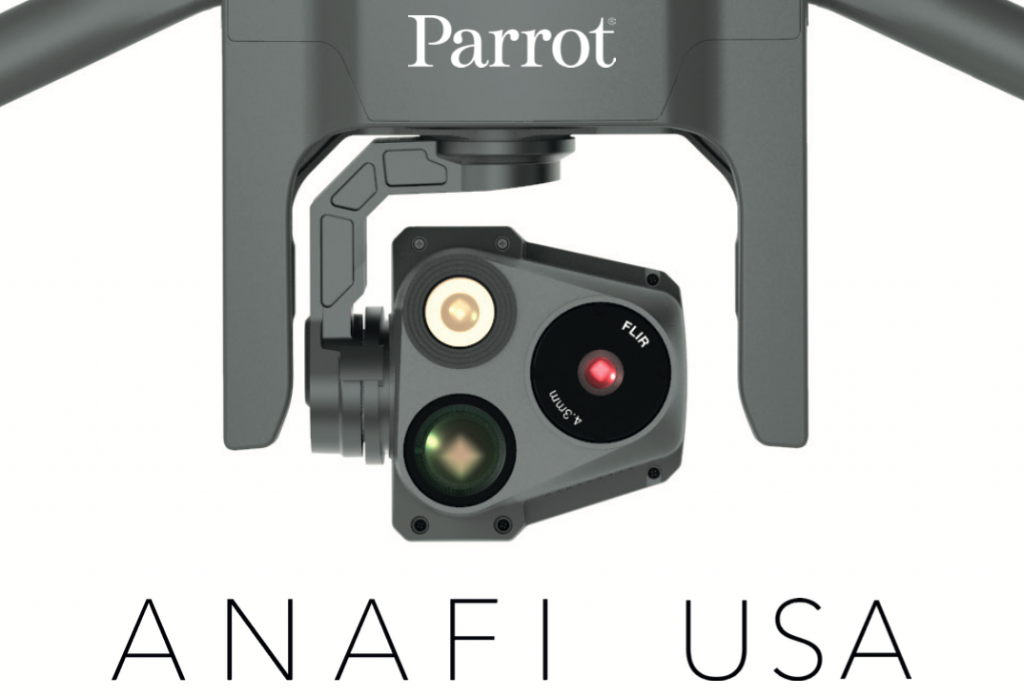 First, we'd like to mention that this aircraft is not meant for drone enthusiasts. It's a powerful device that can be used for controlling wildfires and all kinds of natural disasters. This flying machine was constructed in the USA and is intended to accommodate the demands of national security concerns. It is mostly targeted for industrial and government use and can be applied in the following cases:
monitor the location from the sky;
make building or land inspections;
help perform rescue and search operations;
fly in inclement weather;
perform industrial checks, and much more.
Parrot Anafi USA Can Fly in the Rain
At a glance, it is a small, foldable drone, but indeed, it's a powerful tool that can perform its operations even in the rain. It is equipped with a nose-mounted camera and an airframe that can fly in the rain. Its weight is just over a pound so one can quickly put it in a small bag (it doesn't take too much space).
The main thing you should know about the new Parrot Anafi is that it has passed the IP53 qualification. This means that it can perform its mission even when it is raining. Parrot Anafi USA was built to meet the needs of experts during the harshest flight conditions. The drone is dust and water resistant and guarantees high-quality footage even during rainy and windy weather.
Parrot Anafi USA Is Very Easy to Use
You know that the main requirement of rescue operations is rapid drone deployment. When human lives are at risk, there's no time for learning long instructions on how to launch a drone. This aircraft can be launched in less than 55 seconds. This time is enough to unfold it, turn on and take off. One can even launch it like a paper plane from the palm!
The most significant benefit of this device is the absence of limitations for no-fly zones. This means that one can launch the drone absolutely anywhere.
The drone can fly indoors without GPS. This means that users can take off inside the building and pilot the aircraft through a window.

Average Flight Time and Weight
The drone weight is only 500 gr, which guarantees excellent portability. In terms of the flight time, it is no news at all. The drone can fly 32 minutes. However, it is the best in class for flying machines of the same size. A standard USB-C type charger is used for charging a drone.
Overview of the Main Flight Options
Its range of robust options is meant to comply with the demands of the enterprise audience. Users of this drone can enjoy its range of easy-to-use flight features because the drone is powered by FreeFlight 6 piloting software.
Users of this flying machine can create flight plans with pre-set automatic flights. The new Anafi also includes a "Return to home" option that enables pilots to pre-program a home location in advance. As a result, users know for sure that the drome will come back. Moreover, this option works automatically even when the signal is lost, or the drone is running low on battery.
The main distinctive feature of the flying machine is the capability to capture precise GPS coordinates of the flying machine. As a result, pilots can quickly and easily locate targets and find them.
Camera Benefits
The best option about this drone is its integrated FLIR camera – a must-have tool of firefighters. When they arrive at the scene of the fire, the first thing they need to know is to check the entire visual scene. This drone is equipped with a FLIR camera and allows users to identify hot-spot signatures from distances up to 2 km!
If a thermal imager is not used, users can enjoy the use of 32x zoom that enables them to look closer at various structures avoiding the necessity to maneuver the drone in the sky. The company manufacturer guarantees high-quality images from distances up to 3 miles!
Overall, the drone guarantees excellent image stabilization due to 32x zoom and two 21-megapixel cameras.
In addition to the above-mentioned option, the drone also features:
An SD card slot that runs with encryption and protects your content;
WPA2 WiFi;
Stabilization for capturing video in windy conditions;
A physical controller;
No take-off temperature limitations;
ISO Range: 100-3200;
Maximum horizontal speed – 14.7 m/s;
Maximum vertical speed – 6 m/s.
Overall, it's a powerful tool that can save lives! The starting price is $7,000. When it is offered for sale, we'll be the first where you can buy Parrot Anafi USA in Dubai.