When Parrot Anafi USA hit the market this summer, it immediately became the best professional drone. This new flying machine comes with excellent zoom power, thermal imaging, and superior resistance to harsh weather. The drone was designed specifically for the US army; therefore, this new flying machine is one of the most powerful tools that you can find on the market today. Let's analyze a set of Parrot Anafi USA options and see where it can be used.
What Are the Best Features of Parrot Anafi?
Here's a list of the key specs:
Flight time 32 minutes;
Thermal camera FLIR BOSON thermal sensor;
Visual camera 4K HDR/21 MP camera with 32X zoom;
GPS-less environment;
Ease of use (you can launch it from the palm);
IP53 qualifications.
Best drone for Search and Rescue Operations
When choosing the best flying machine for search and rescue operations, you will hardly find a better fit than ANAFI USA. It's a powerful solution to operate efficiently and respond quickly. It's the best tool to gather critical knowledge to inform the team about the course of their operation.
The drone has IP53 specification; this means that this flying machine can fly in rainy and windy weather. The capability to launch within 55 seconds allows search and rescue teams to react quickly. Simply put, experts can launch it at any place and any moment.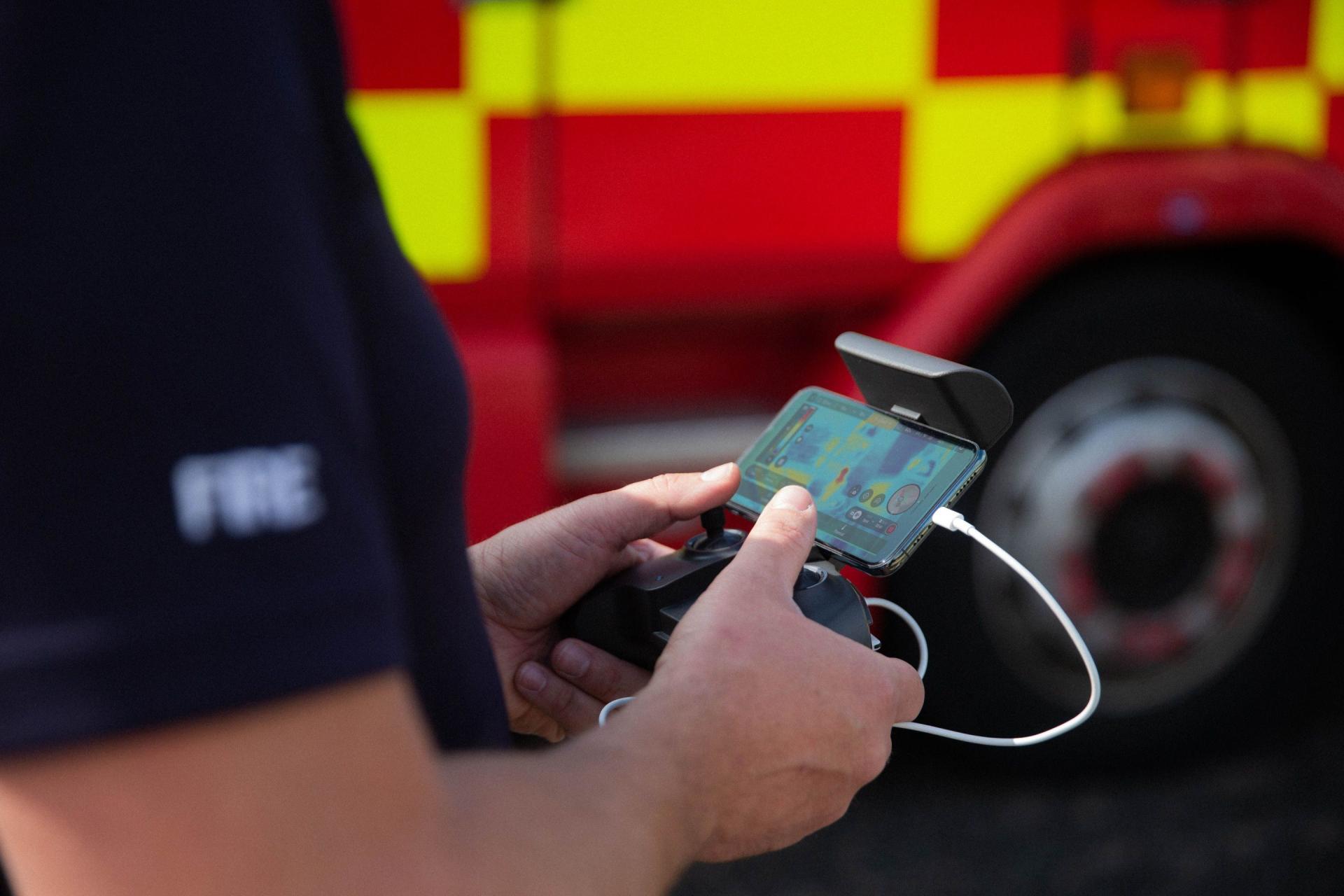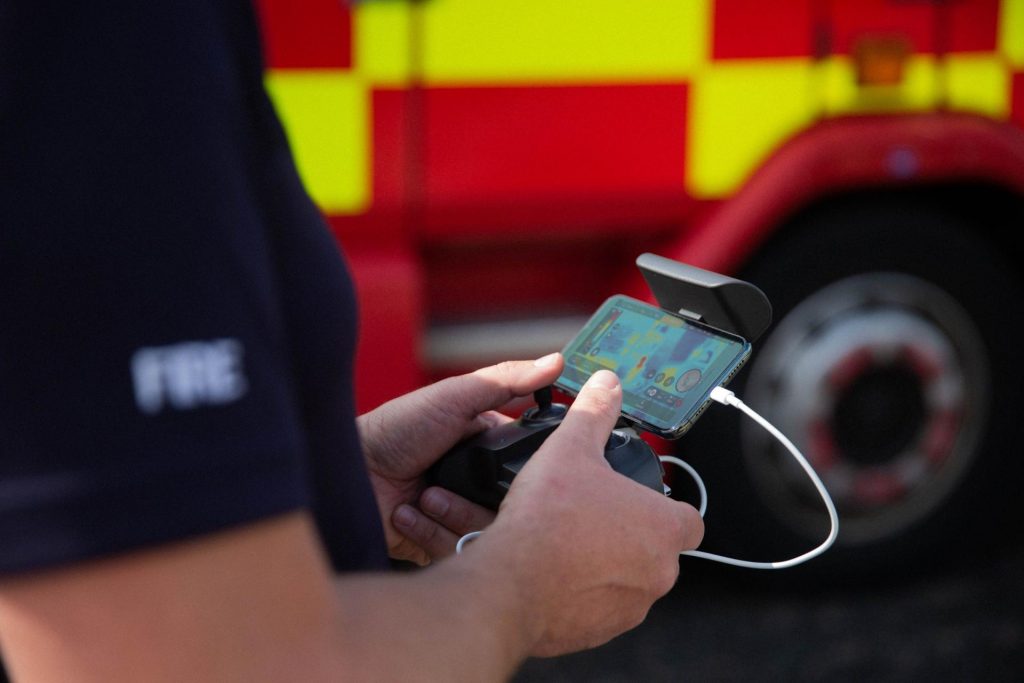 Overall, Parrot ANAFI can be your eye in the sky; there's a 32x zoom that enables drone operators to see clearly what is going on on the surface from up to 5 km away. The thermal images in combination with zoom images allow users to identify a person's detailed location and guide rescuers directly to the destination. All this saves time, which is so important during search and rescue operations!
The drone is also compatible with Pix4Dreact, the best industry-leading mapping software. This means that experts in this niche can easily create offline precise 3D maps in the areas where there's no internet connection.
Key specs of ANAFI USA necessary for search and rescue operations
The drone can locate moving people from 2 km in daylight and 150 m at night.
The drone can be deployed in less than 55 seconds;
Undetectable at up to 130 m;
Quick and professional data analysis after missions.
Best Drone for Law Enforcement
You know that drones are also must-have tools for law enforcement agencies. Simply put, they can't do without them in their day-to-day operations. You know that law enforcement agencies need powerful tools and the most significant discretion to perform their operations appropriately. The main benefit of Parrot ANAFI is extremely low noise level; this makes the aircraft undetectable at 130 m. Therefore, it's a perfect tool for discrete missions; the chances that anyone will notice a drone equal to zero. Due to the integrated FLIR Boson thermal sensor, a drone can easily locate potential suspects at up to 150 m. Moreover, the drone is also equipped with 2 high-resolution visual sensors that can help experts in this niche find essential evidence and properly coordinate missions.
Data analysis is also fast and easy. A free Flight app from Parrot in combination with compatible software, allows public safety operators to make timely decisions and take adequate measures. With the help of Pix4Dmapper, experts in this area can also create instant maps.
The thing that a drone can be launched in less than 55 seconds makes it a critical tool for law enforcement agents. Its compact and foldable design makes it ready for missions at any moment. Its main goal is to help law enforcement operators make their missions safer and faster. Moreover, besides an extensive set of features, the drone is very easy to use! Law enforcement and public safety operators shouldn't take additional courses to learn how to use a drone. Everything is effortless.
Besides, it's a must-have tool for secret missions because the drone comes with a secure WPA2 Wifi connection and reliable SD card encryption.
Key Specs of Parrot ANAFI USA for law enforcement
The drone can see moving people at a distance of 2 km in daylight and 150 m at night;
Fast deploy in less than 1 minute;
Foldable design;
Secured data;
Undetectable at 130 m;
Scene mapping.
Parrot ANAFI USA – Best Tool for Military Operations
In fact, the choice of small, but powerful and flexible drones is not wide today. Therefore, this drone was originally built as a solution for US military forces. The aircraft offers situational awareness and operational intelligence for forces that serve on the ground.
Thanks to the integrated thermal camera and 32x zoom, the drone is a perfect tool for Mobility and Combat Support and scouting. Thanks to the IP53 rating, the drone runs smoothly even under extreme weather conditions. Due to high zoom, military forces can conduct reconnaissance at up to 5 km. As a result, military forces can easily detect any person from the sky.
During too complicated missions, users can test all the benefits of Parrot's Beyond Line-of-Sight solution. It allows them to easily maintain a connection above 10 km with uninterrupted video stream and control.
Today, it's one of the most discreet drones on the market; the aircraft guarantees total discretion during the most dangerous operations. Moreover, its weight (515 gr) and foldable design make it a simple tool that can easily be integrated into a soldier's equipment. Therefore, it's the best tool for confidential missions.
Main specs for military operations
Undetectable at 130 m;
Secured data;
TOGA compliant;
Compact and light;
Disposable.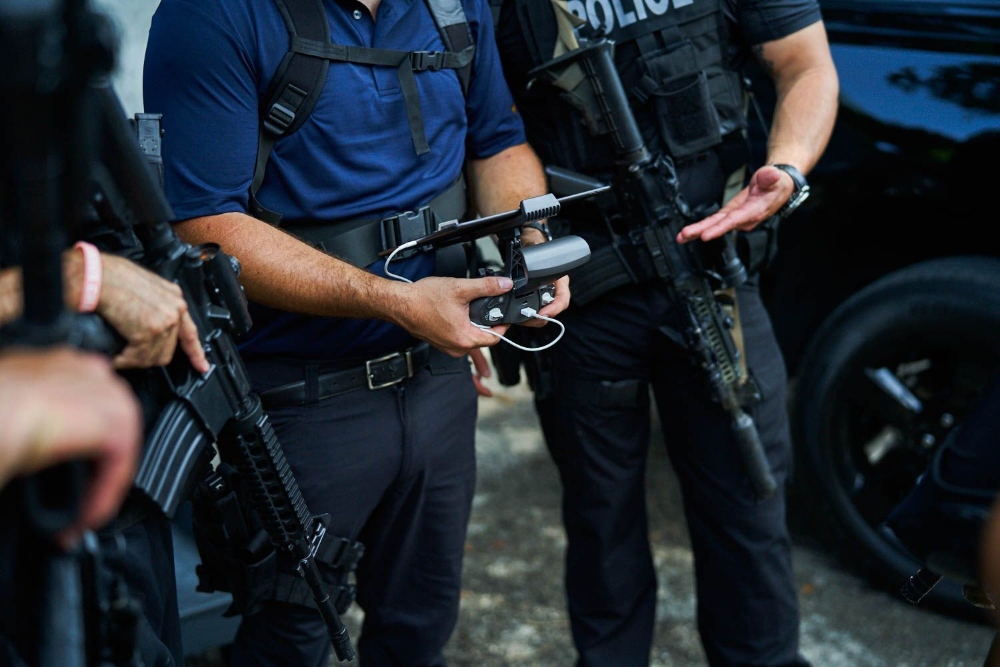 Overall, Parrot ANAFI USA has the following target sections:
Public Safety;
Inspections;
Law Enforcement;
Military missions.
It's a smart solution that was built with the needs of the US Army in mind. Anyone can pick up and fly this aircraft; there's no need to take educational courses. And the compatibility with Pix4Dreact mapping software, DroneSense, and Survae makes this tool even more powerful!