Do you know that the success of your flights depends on weather? To have a powerful drone is a must, but the weather can spoil everything. If it's raining, you can't fly because in doing so, you are more likely to kill your drone. You know that weather may change quickly and a sunny day may turn into a storm and you won't be able to complete your mission. However, some missions need to be performed immediately and you simply can't wait until the weather changes.
If you are currently looking for a reputable and weather resistant drone, DJI Matrice 300 RTK is exactly what you need. This flying machine offers unparalleled stability and performance, even when the weather is not good for flying.
This drone has an IP45 rating, which means that it is weather resistant. Overall, if you are currently looking for a powerful and rugged drone platform, Matrice 300RTK is exactly what you are looking for.
What Is IP Rating?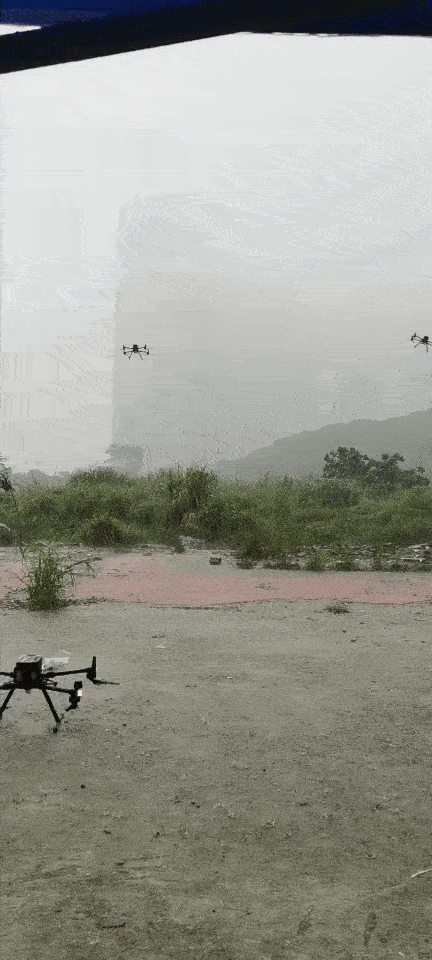 IP or Ingress Rating system was developed by the International Electrotechnical Commission to protect users against vague marketing terms like "water resistant". It consists of two numbers that explain the level of protection from liquids and solids. Numbers from 0-6 demonstrate the protection from solids, and 0-9 – the protection from moisture. The higher the levels, the greater the protection!
For instance, IP 00 means no protection from water and solids. IP 68 means good protection against submersion in water.
What's IP Testing?
The IP certification process is time-consuming, complex, and meticulous. The DJI M300 RTK is placed on a turntable. After that, it is sprayed with water at 12.5L/min through a nozzle 6.3mm wide from a distance of 3m. This test lasts for 3 minutes and the table is constantly rotating. After that, experts check the drone for moisture.
DJI M300 RTK was rated at IP45, which means the following:
Properly protected against objects >1.0 mm;
Water projection in powerful jets  (12.5 mm (0.49 in)).
This means that this drone is a powerful flying machine that can continue performing its missions even when it rains.
How Did the Company Manufacturer Achieve IP45?
A few extensive changes were made to get such a high IP rating. Thanks to Smart Pin and Track, AI Spot Check, Smart Inspection and some other features, this drone has more processing power as compared to any other DJI drone. Besides, computers get hot very quickly. Therefore, engineers from DJI developed a more powerful solution for heat management.
Such internal components as onboard CPUs, Flight Controller, ESCs, OcuSync system are placed in the main body of this drone. They are protected against the external environment.
Stability in the Wind
The new DJI drone has the inverted propeller design. Due to this enhancement, wind speeds up to 15m/s and turbulence won't influence the drone performance. Even in breezy conditions, pilots can easily capture a clear shot with the help of this drone.
Moreover, there's also onboard detection of wind speed on the pilot's remote control. This feature can undoubtedly improve the pilot's situational awareness when the weather is too windy.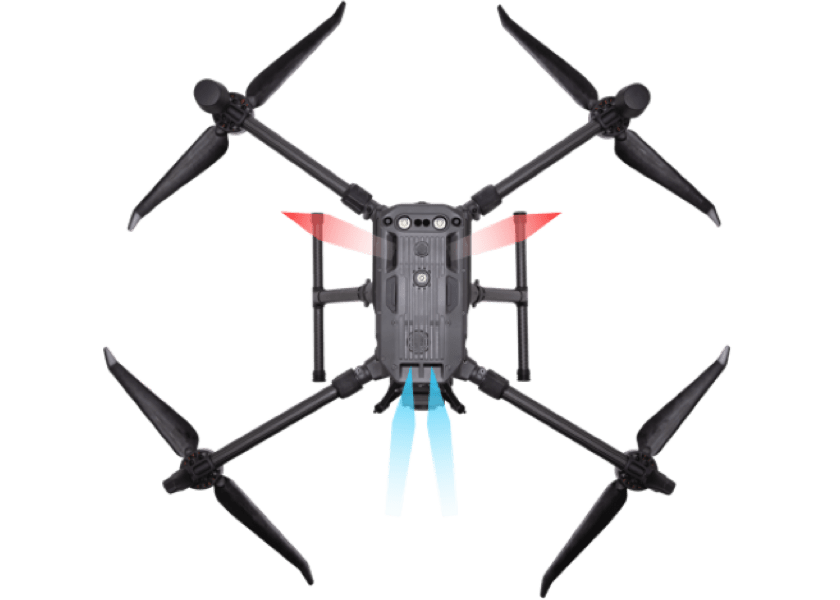 M300 RTK is one of the safest drones that are available on the market. Thanks to its integrated Health Management System, this drone can monitor the mileage and demonstrate the status of all systems.
The release of this drone certainly changes the industry standards for drone reliability and stability. The DJI M300 RTK is resistant to wind, water, moisture, and extreme temperatures. This means that you can easily perform your missions even when the weather is unpredictable. However, you should follow the recommendations of DJI engineers and avoid flying conditions greater than those stated by the certification.