FIND OUT MORE ABOUT THE HEALTH OF YOUR CROPS
Parrot Bluegrass is equipped with a multispectral sensor, Parrot Sequoia. This small and light multispectral camera captures 4 spectral bands in visible light and non-visible infrared light to analyze the health of your crops. Parrot Sequoia has a 16 MP RGB camera and an internal memory capacity of 64GB.
Parrot Sequoia also comes with a sunshine sensor that records the current lighting conditions, the GPS location and inertial data. The data captured can be used in various processing software such as Pix4Dag or AIRINOV FIRST+ cloud platform. The software generates an index map of the field, enabling you to monitor and scout crop that needs optimized treatment.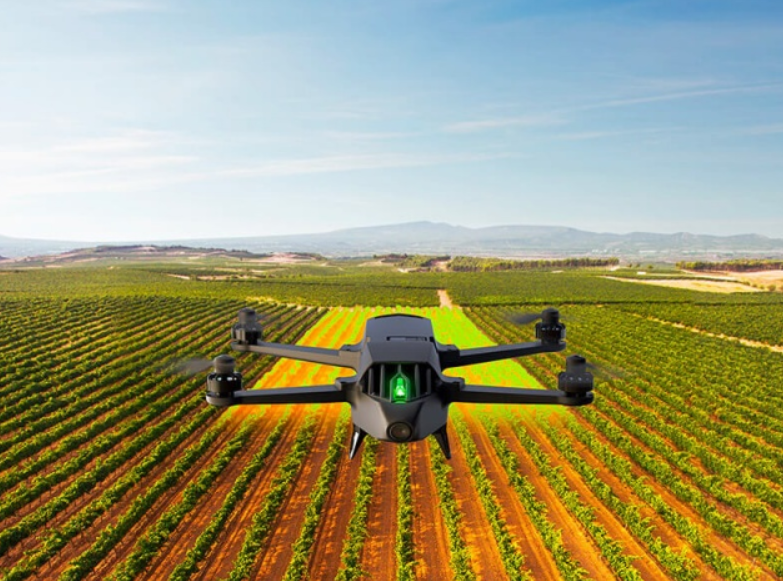 MULTIPURPOSE DRONE FOR YOUR FARM
Designed to be easy to use and pilot, Parrot Bluegrass is a combination of an aerodynamic design, advanced autopilot, powerful engines and a high capacity battery.
Using Parrot Skycontroller 2 with Parrot Bluegrass you can execute very precise flights in a range of 2km (1.2 miles). The quadcopter transmits videos shot using its front camera to the controller, allowing you to inspect your farm, monitor your herds and get an overview of your land.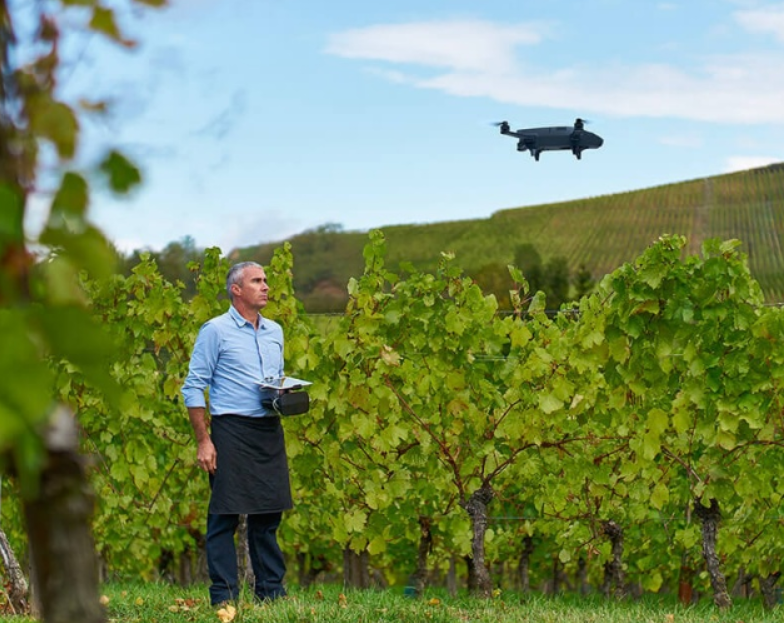 AUTOMATIC CROP MAPPING OF EACH PLOT USING PIX4DCAPTURE
Pix4Dcapture is a simple app that allows you to plan automatic flights above your land.
The interface enables you to accurately define the area you want to fly over and at what altitude, so you can closely follow the status of your flight.
Parrot Bluegrass can cover up to 30 hectares at 70 m / 230 ft. flight altitude.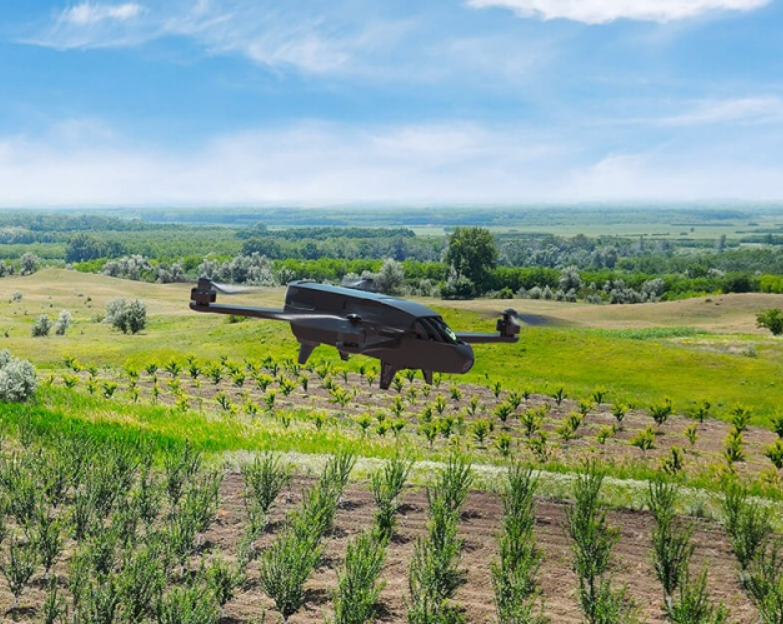 PIX4DCAPTURE: FLIGHT PLANNING MOBILE APP
Pix4Dcapture is a mobile flight planning app to optimize mapping data from your consumer drone. This free app created by Pix4D software lets you select a flight plan and capture image data, ready to create georeferenced maps and models in Pix4D desktop software. Available for Android and iOS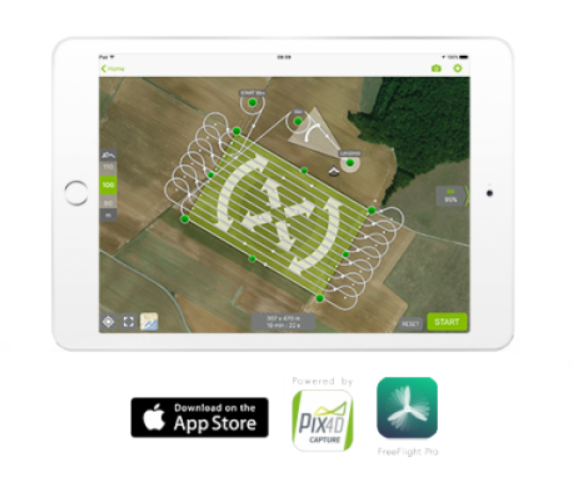 WITH AIRINOV, EXPERIENCE A FAST AND EASY SERVICE
With AIRINOV, experience a fast and easy service
AIRINOV is an agricultural services company made up of agronomy experts, whose aim is to help farmers monitor their fields and researchers their trial platforms. Thanks to its 6 years' experience focusing only on agriculture, AIRINOV knows expectations and delivers best-in class products. More than 15,000 farmers already use this service worldwide.
AIRINOV First + is the powerful and easy to use agricultural cloud mapping platform that processes the captured crop data into actionable insights. All it takes is 3 simple steps; create your account, upload your photos to the cloud and generate your actionable AIRINOV report.
The AIRINOV report gives you insights on your crops by processing up to 150ha / 370 acres per week and includes:
– NDVI maps: the easiest way to measure intra-field variability
– Simple zoning map for a quick analysis
– Detailed zoning map to help estimate Variable Rate Application.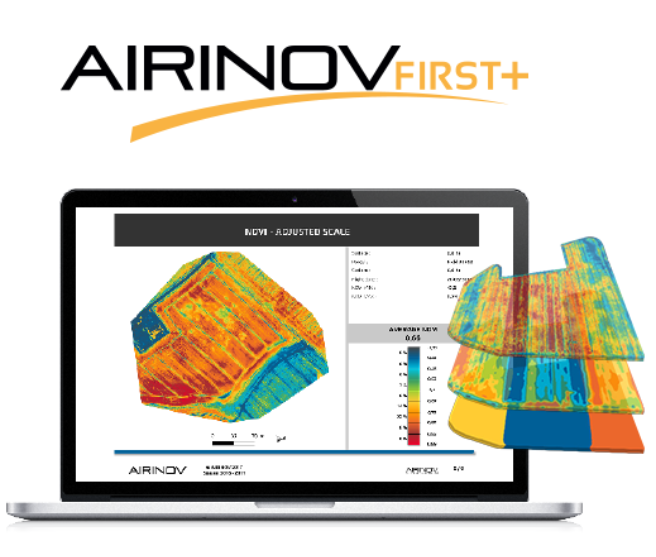 INSPECTION AND ANALYSIS OF CROPS
Analyzing crops and orchards from the sky to evaluate and optimize their health Professional Parrot solutions make life easier for farmers by enabling them to carry out aerial surveillance work on their vineyards, fruit trees, berries, rapeseed and grain crops. The data collected during the drone's flight provides radiography of unprecedented precision to identify the needs of each plot of land: NDVI maps and zonings. No knowledge of flying drones is required.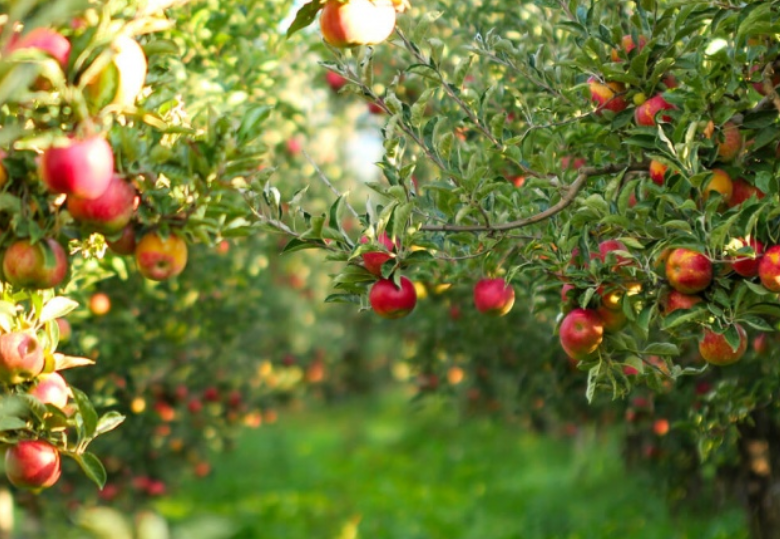 OVERVIEW :
Range: Up to 2km – 1.2 miles, in an unobstructed area free of interferences
Ground resolution: 6.6cm/px (2.7in/px) at 70m (230ft) flight altitude
Automatic flight plan powered by Pix4Dcapture mobile app
Vertical take-off and landing
Area Coverage: 30ha (74ac) in a single flight at 70m flight altitude (230ft)
GÉNÉRAL :
Weight: 1850g / 4lb
Size: 50 x 44 x 12 cm / 20 x 17 x 5 in.
Removable propellers for transport
PHOTO & VIDÉO :
Photo: 14MP wide angle camera
Video: 1080p Full HD
Video streaming: 360p / 720p
Internal Video Memory: 32GB
WI-FI AND TRANSMISSIONS :
Range: Up to 2km with Parrot Skycontroller 2, in an unobstructed area free of interferences
Wi-Fi AC-type, 2 bi-band antennas (2,4 and 5GHz)
HIGH CAPACITY BATTERY :
Battery life : 25min
6700 mAh Lipo Battery
SENSORS :
Built-in GPS + GLONASS
Inertial Navigation System
Altimeter
Ultrasonic sensor
Optical flow vertical camera
PARROT SEQUOIA
CAMÉRA RVB :
Resolution : 16 Mpx, 4608 x 3456 pixels
HFOV : 63.9°
VFOV : 50.1°
DFOV : 73.5°
4 GLOBAL SHUTTER SINGLE-BAND CAMERAS :
Resolution: 1.2 Mpx, 1280×960 pixels
HFOV: 61.9°
VFOV: 48.5°
DFOV: 73.7°
4 SEPARATE BANDS :
Green (550 nm +/- 40 nm)
Red (660 nm +/- 40 nm)
Red-edge (735 nm +/-10 nm)
Proche infrarouge (790 nm +/-40 nm)
GENERAL :
Dimensions : 59 x 41 x 28 mm (2.3×1.6×1.1in)
Weight: 72 g / 0.15 lb.
Photo mode: Up to 1 fps
Internal storage: 64 GB built-in storage
Inertial measurement unit & magnetometer
Power: 5 W (~12 W peak)
SUNSHINE SENSOR (INCL. IN PARROT SEQUOIA) :
Dimensions: 47×39.6×18.5mm (1.8×1.5×0.7in)
Weight: 35 g (0.07 lb)
4 spectral sensors (same filters as body)
GPS
Inertial measurement unit & magnetometer
SD Card slot
Power: 1 W
AIRINOV FIRST +
FEATURES :
Up to 150 ha / 370 acres processed per week at 120m flight altitude
Unlimited surface for the first processing
AIRINOV reports includes:
Absolute NDVI map: index value from -1 to 1
Adjusted NDVI map
Simple zoning map: NDVI map divided in 3 zones
Detailed zoning map: NDVI map divided in 7 zones
PIX4DAG :
1 month access to Pix4Dag the drone mapping software for precision agriculture
Desktop and cloud access
In the pack
1 Parrot Bluegrass
1 Parrot Sequoia
3 batteries
1 Parrot Skycontroller 2
1 backpack
2 chargers and 6 adapters
1 USB cable for Micro-USB
1 quick start guide
1 year of AIRINOV FIRST+ agriculture mapping cloud platform
1 month subscription for Pix4Dag – used on desktop and cloud