THE FIRST TURNKEY DRONE SOLUTION FOR 3D MODELING
There's no need to be a seasoned pilot, as Parrot Bebop-Pro 3D modeling can be used by everyone. You don't need any prior knowledge of drones or 3D modeling. Pix4Dmodel is one of the most comprehensive and powerful software on the market, with which you can obtain a 3D model with impressive rendering from the 14 MP photos taken by your drone. To make taking these photos easier, the Parrot Bebop 2 Power drone is programmed for an entirely automatic flight; simply use a smart device and the Pix4Dcapture application.
NB: Smart devices are not included in the solution.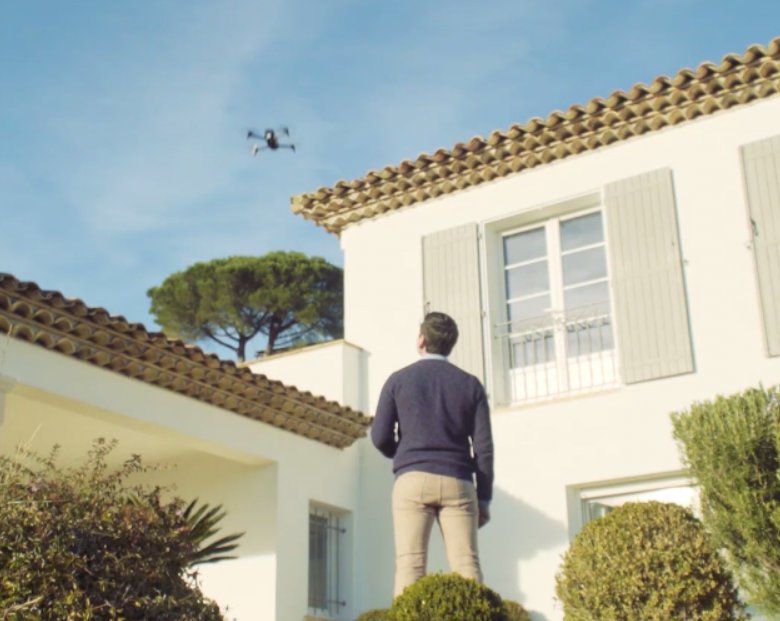 NO NEED TO BE A SEASONED PILOT
Light and compact (500g) Parrot Bebop 2 Power is safe in flight, robust and easy to transport. Its 14MP camera ensures optimal shots and Full HD 1080p videos. All you need is a smart device to control it. Its 25 minute battery life lets you get the job done without fear of running out of battery mid-flight. With the Pix4Dcapture mobile application, send the drone on an autonomous flight around a property or a construction site.
A FIELD TOOL FOR ARCHITECTS AND BUILDING PROFESSIONALS
Parrot Bebop-Pro 3D Modeling is an easy-to-use solution for quick visual inspections and drafting structural work on a property. This drone solution can be used to make immediate decisions about the work to be carried out. You can easily get a building's measurements, such as the length, height or surface area of a roof. Before starting any work, you have the relevant data to hand to estimate the scope of the work to be done, from painting walls to replacing a roof.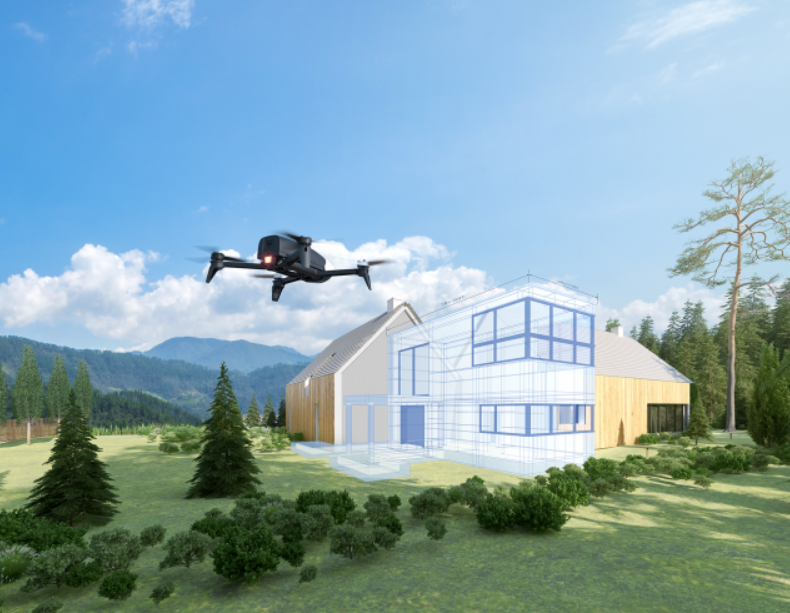 INNOVATIVE SOLUTION TO PRESENT PROPERTIES TO CUSTOMERS
Using a 3D model of a property to promote real estate is both new and innovative. Much more effective than a video, buyers can discover a property virtually on their screen. They can take a look around the house and view the surrounding environment from all angles.
IMAGERY AND 3D PROCESSING FOR MEDIA, BOTH AT THE OFFICE AND ON THE GO
The Pix4Dmodel solution incorporates several tools to make the 3D imagery experience of your property as comprehensive as possible.
Using the Pix4Dcapture mobile application, plan your flights and retrieve all images necessary for mapping. With the web publication module or directly from the application, send these images to Pix4Dmodel cloud, automatically generating a 3D model. You can share this unique content on your site and your social networks to showcase your properties.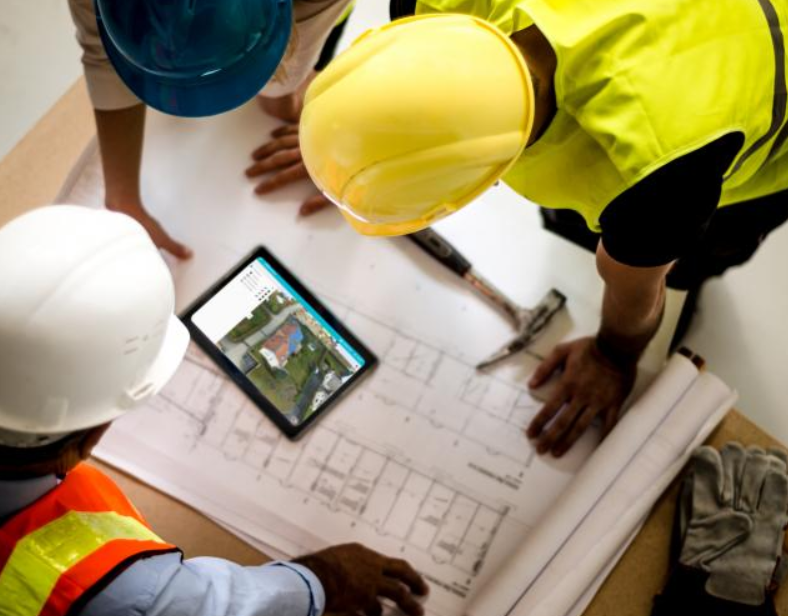 DESIGN AN AUTONOMOUS FLIGHT PLAN TO PROPERLY PREPARE ITS CAPTURE
To be sure you obtain all the visual data needed for 3D modelling, we recommend using the Pix4Dcapture mobile application upstream and preparing a flight plan.
This comprehensive, powerful software makes it possible to recover a set of visual data, and using it, create geo-referenced maps and 3D models in the Pix4Dmodel software (subscription-based licence).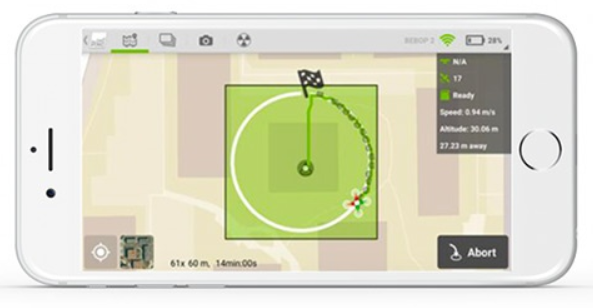 3D MODELING FOR THE SUPERVISION AND PROMOTION OF A CONSTRUCTION SITE
Lead a construction site from A to Z and enhance the promotion of a construction project
The Parrot business solution, which combines drone and Pix4D technology, gives the site manager constant control over real-time works and sharing these with teams.
It creates a 3D model that can help understanding of all the issues of a construction project and whose evolution can then be shared with their clients. Fluid exchanges for a high level of professionalism.
SOLUTIONS
3D MODELING FOR MEASURING UP FOR A QUOTE
From the estimate to the follow-up: project control
THE DRONE OFFERS MANY SOLUTIONS FOR REPORTING ON THE EXISTING SITUATION WHETHER YOU ARE AN EXPERT SURVEYOR, CONSULTANCY FIRM, REAL ESTATE MANAGER…
From precise measurements to complete visibility of the work, even in difficult areas, the parrot drone is an innovative tool for estimating quotes and anticipating any future requirements.
INSPECTION OF BUILDINGS AND DWELLINGS
Don't let anything pass you by on a works site
The professional Parrot solution allows you to capture photos, even in hard-to-reach areas, inspect an entire works site and carry out real-time diagnostics.
Comprehensive and reliable reports are guaranteed.
ACCIDENT SCENE INVESTIGATION
INCREASING THE MEDIA TYPES AND VIEWING ANGLES
By combining photos and 3D modeling, investigators can rely on accurate information, even after inspecting a terrain, for highly reliable reports.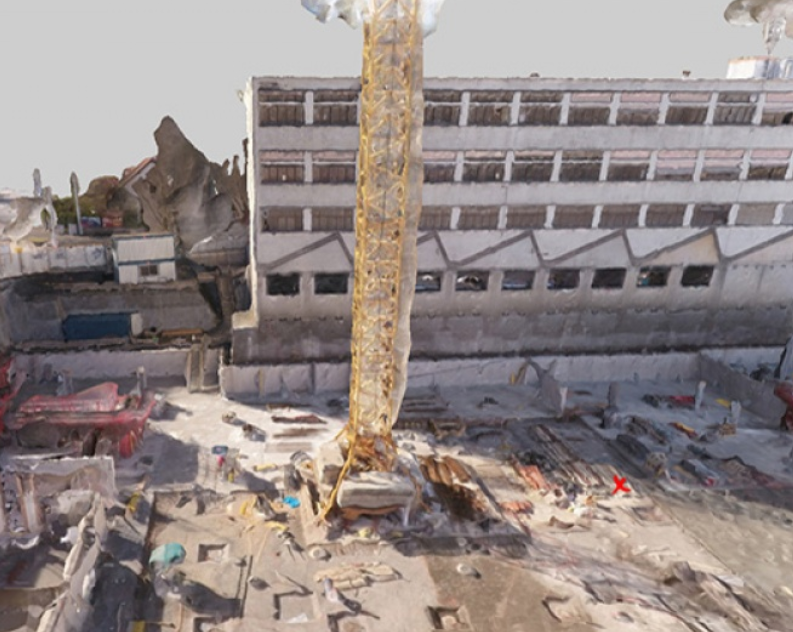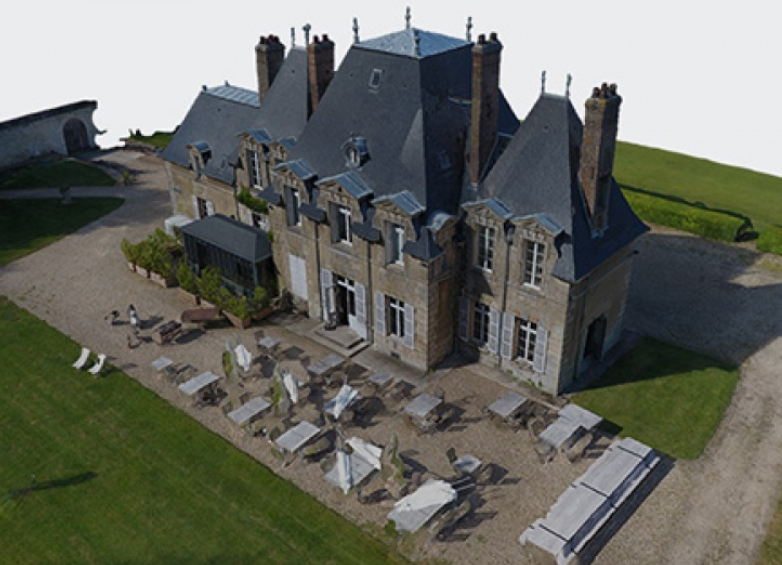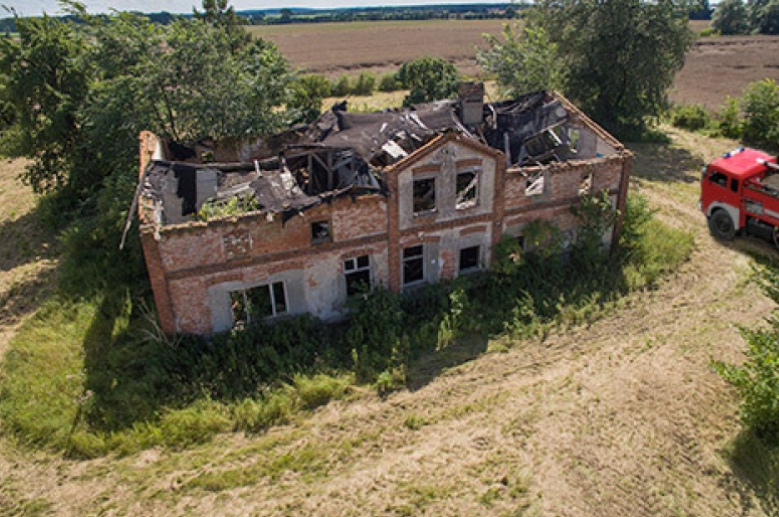 1 Parrot Bebop 2 Power
3 Batteries
1 Skycontroller 2
1 Backpack
2 Chargers with 3 country adaptors
8 propellers
1 propeller mount tool
1 Quick Start Guide
1 Pix4Dmodel 1 year software and cloud license
TECHNICAL SPECIFICATIONS
PARROT BEBOP 2 POWER
GENERAL :
Photo: 14 mega-pixels wide angle
Video: Full HD 1080p
Stabilisation: 3-axis digital stabilisation
Battery life: 25 minutes flying time (with 2700 mAh battery)
GPS: Yes
Storage: 8 GB flash storage system
Weight: 500g
Range: up to 2km with Parrot Skycontroller 2 in an interference free and unobstructed environment
CAMERA :
Sensor: CMOS 14 Mpx
Optical: 180° fish-eye lens: 1/2.3″ aperture
Video stabilizer: 3-axis digital system
Video resolution: 1920 x 1080p (30fps)
Photo resolution: 4096 x 3072 pixels
Video encoding: H264
Photo format: JPEG, RAW, DNG
Internal memory: 8 GB Flash
CONNECTIVITY & PERFORMANCE :
Wi-Fi 802.11a/b/g/n/ac
Network: MIMO Dual band
Wi-Fi Aerials: 2.4 and 5 GHz dual dipole aerials
Max horizontal speed: 16 m/s
Max upward speed: 6 m/s
PARROT SKYCONTROLLER 2
WEIGHT : 500 g
DIMENSIONS : 200 x 180 x 110 mm
GENERAL FEATURES :
2 joysticks
8 shortcut buttons
Li-Po battery: 2700 mAh
Battery life: 240 minutes
USB plug
WiFi MIMO antennas
PIX4DMODEL LICENCE
1 Year software license with desktop and cloud access
Updates included
Desktop and cloud access
Technical assistance not included