More Expressive Mid-Range Shots
Compared to a 24mm wide angle lens, the 48mm telephoto lens compresses your perspective, enhancing the parallax effect for a classic cinematic look. 4 Now a whole new world of aerial photography is open to explore with even more epic, cinematic shots.
A Worry-Free Way to Find a View
When shooting Full HD video, 4x lossless zoom (including 2x optical zoom) gives you a closer view of faraway subjects, making unique scenes more accessible to capture at a distance. This option also helps you maintain a safer distance from buildings, vehicles, animals, and people.
Quick and Accurate Focus
Hybrid autofocus on the Mavic 2 Zoom combines phase and contrast detection for higher focus accuracy with an increased focus speed of up to 40% more than before. The autofocus tracking system makes subjects appear clear and sharp when zooming in and out.
Zoom During Flight
Dolly Zoom is a new QuickShot for the Mavic 2 Zoom, offering an otherworldly perspective in a fully-integrated drone. Dolly Zoom automatically adjusts focus when flying, adding an intense, warping visual effect to your video. When flying manually, you can also set proper focus speed values for even more creative shot options.
Super Resolution Photos
The Mavic 2 Zoom also has a brand new Super Resolution feature – an asset when capturing the vivid details your landscape photography deserves. When taking a picture with a 24 mm equivalent field-of-view, 4the camera will capture and patch nine photos with its telephoto lens, resulting in a 48-megapixel super resolution photo. Compared to ordinary panoramas, the super resolution photos retain the original look of the shooting targets with a more accurate composition.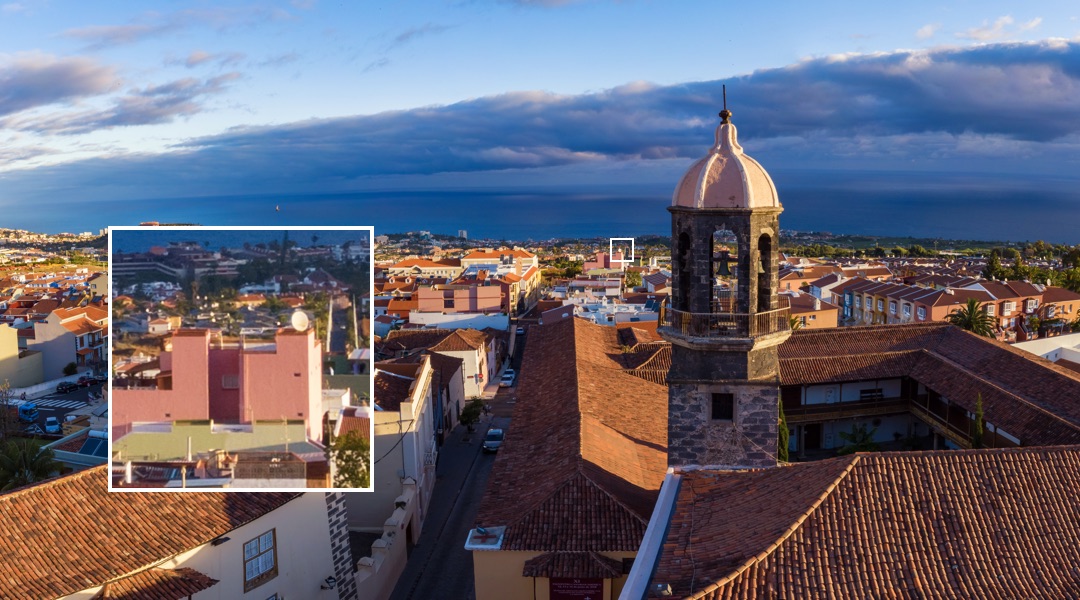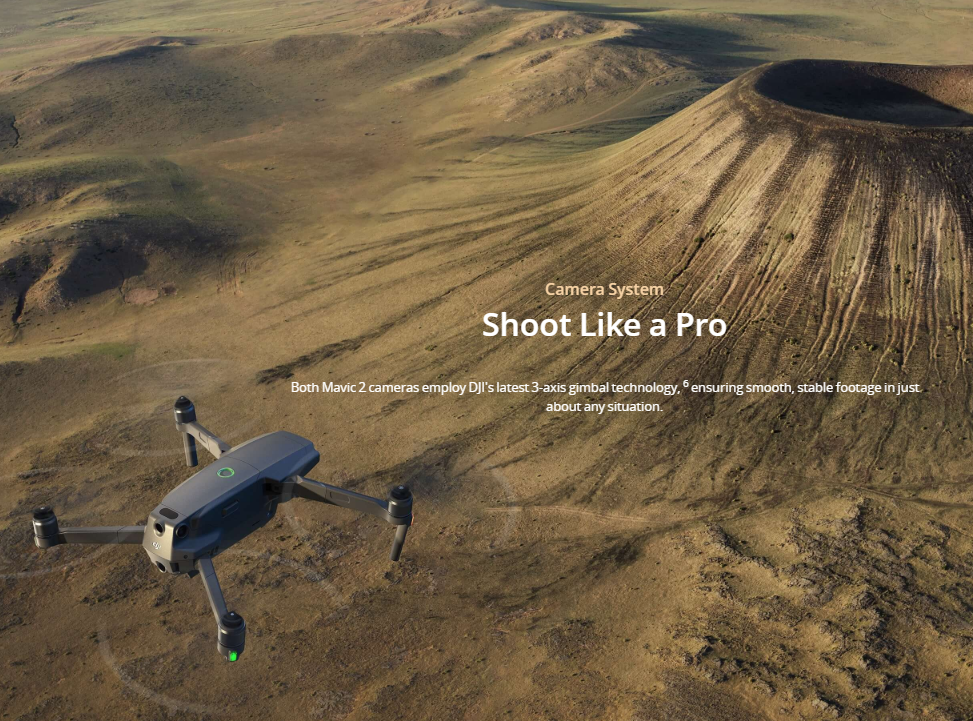 Hyperlapse
Say goodbye to complicated post-processing. With Hyperlapse, the aircraft shoots stable aerial shots and processes them automatically, enabling you to create professional-looking timelapses with a simple tap of a button, which you can share to social media immediately. Save a flight path in Task Library 7 to fly the Mavic 2 through the path whenever you feel like it. JPEG and RAW photos can be simultaneously saved on a microSD card, leaving more room for post editing.

HyperLight
Brighten up your world with HyperLight, a low-light setting designed to enhance your images while reducing noise significantly.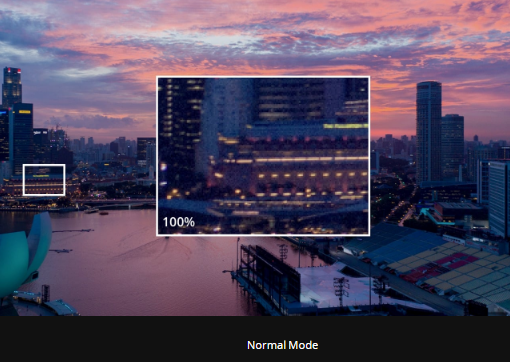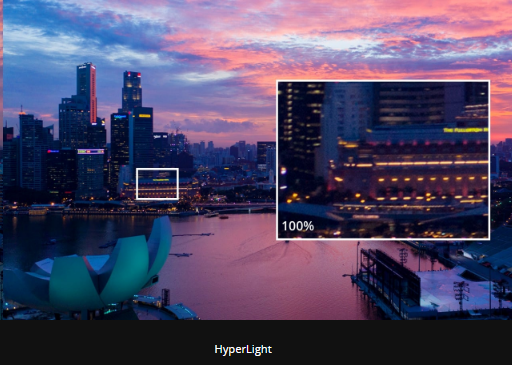 H.265 Codec for Higher Image Quality
Both editions record 4K video at higher bitrates with advanced H.265 compression. 8 Videos in H.265/HEVC codec maintain 50% more information than videos in H.264/AVC, creating high-quality videos with better-preserved details.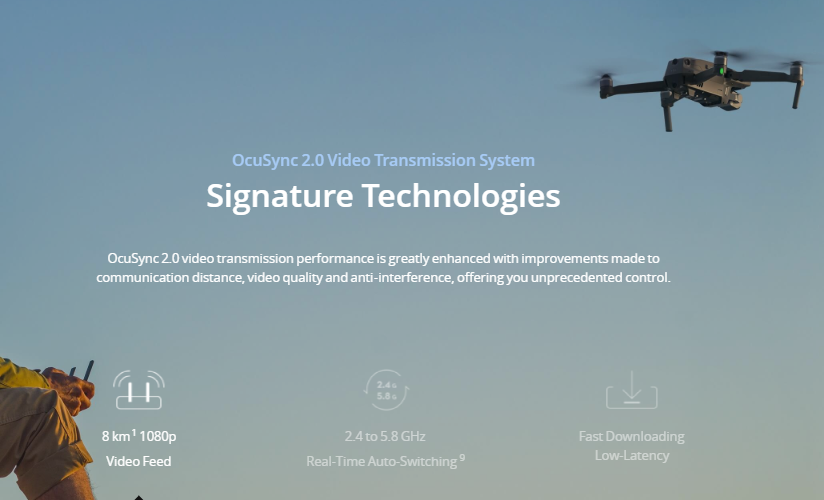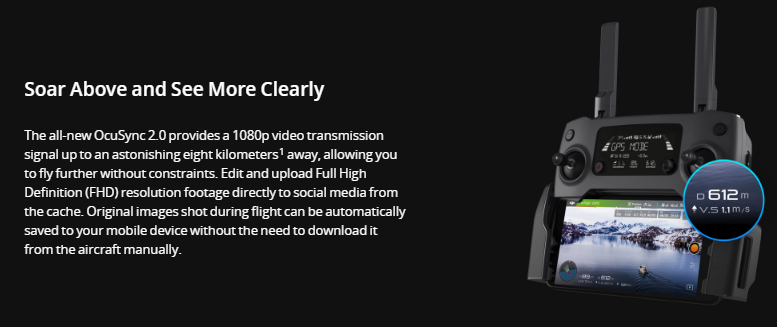 Flight Safety
Powerful, Yet Safe
After countless hours of research and testing, the Mavic 2 has been optimally redesigned to increase propulsion, lower power consumption, and reduce noise. These subtle yet powerful improvements, along with an improved FlightAutonomy system, offer a smoother, quieter flight for greater discretion and safety.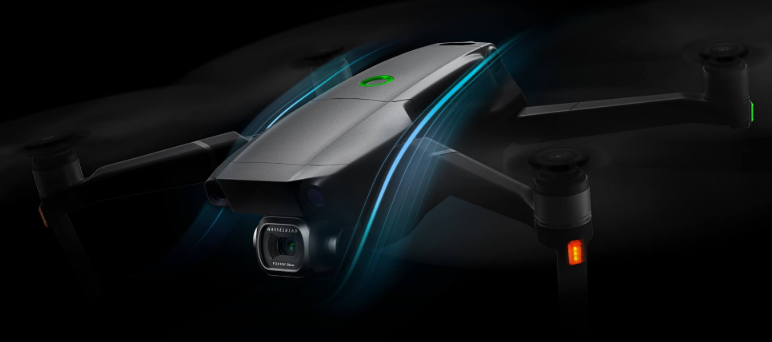 Easy to Use
With powerful cameras and easy-to-use intelligent shooting modes, the Mavic 2 makes creative aerial photography more accessible to users at all levels.
ActiveTrack 2.0
With improvements to both hardware and software, ActiveTrack 2.0 takes your tracking experience to a whole new level.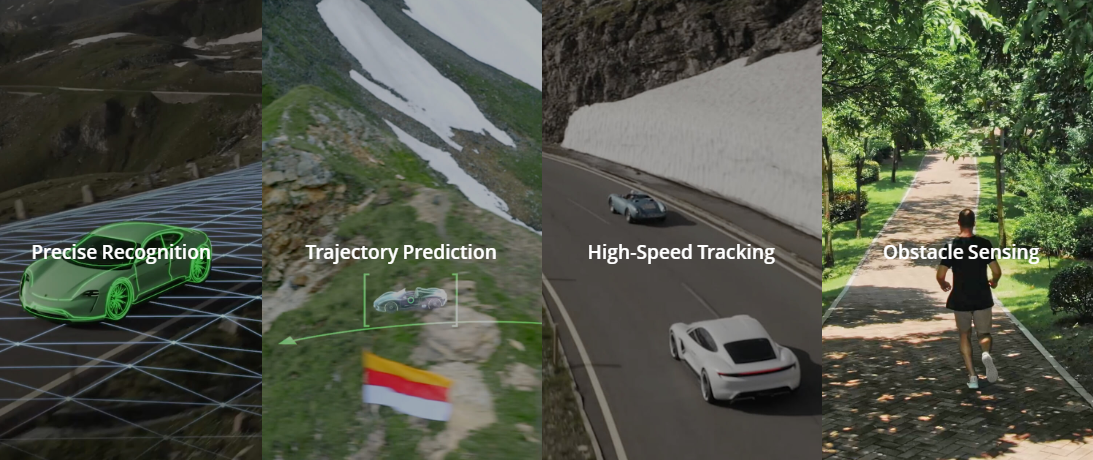 Panoramas
The Mavic 2 supports four panorama modes including Sphere, 180°, Horizontal, and Vertical.