AGM-MS2 is an entry-level system for:
›  engineering surveys;
›  creation of three-dimensional models of infrastructure objects;
›  design;
›  mine surveying;
›  and others.
Applications of laser scanning
The airborne laser scanner works according to the "plug and play" principle and does not require control during the survey process.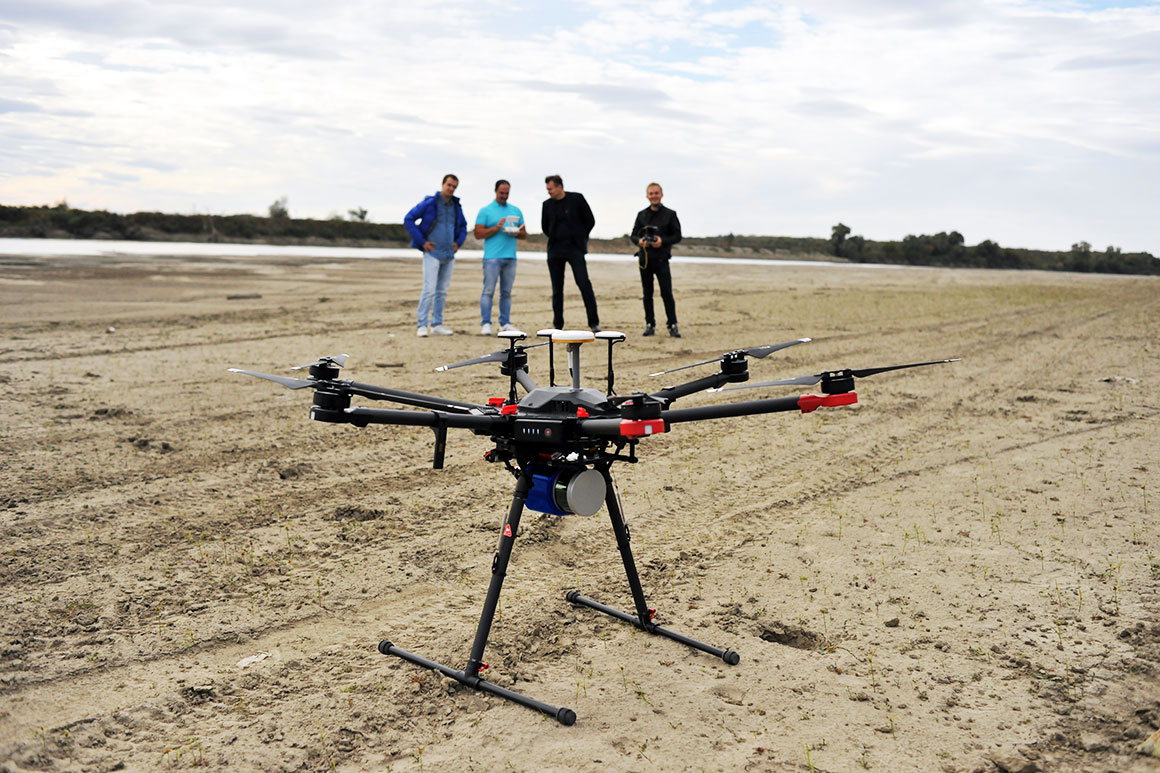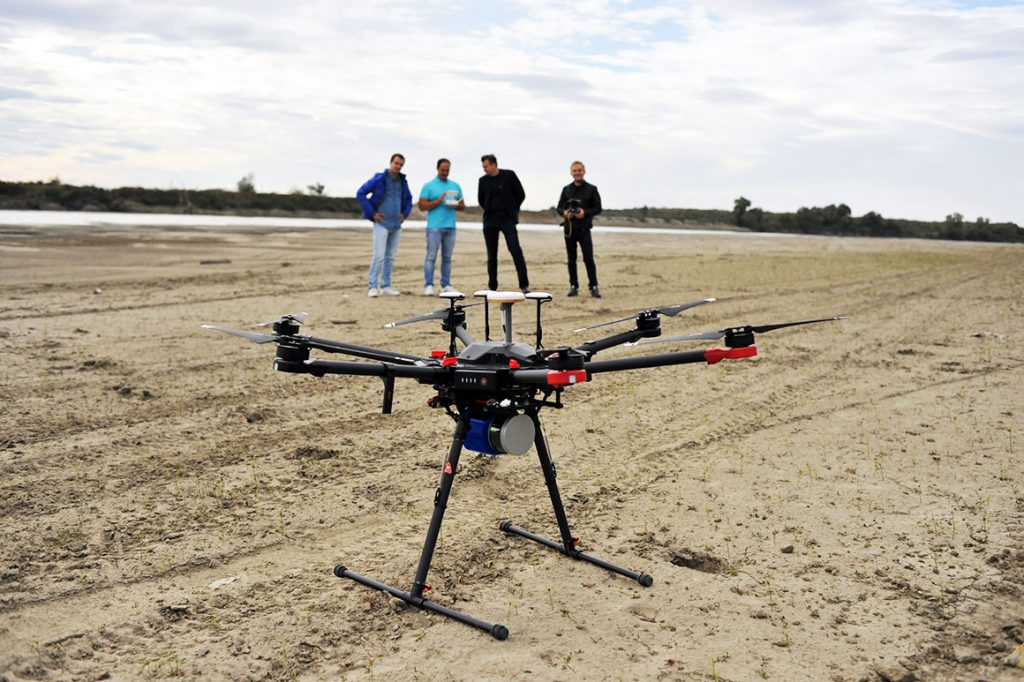 AGM-MS2 – entry-level model in the line of airborne laser scanners. It is designed for installation on unmanned aerial vehicles (UAVs) capable to flight with payload of 1.5 kg.
The laser scanner is equipped with the AGM-PS.M inertial navigation system with a triple-frequency quadruple-system GNSS receiver. The AGM-MS2 is equipped with low-weight Russian-made MEMS IMU.
Scanhead is capable to capture up to two reflections from a single emitted pulse, which makes it particularly effective when survey forested terrain.
When using the AGM-MS2 laser scanner with a DJI Matrice 600, the density of laser reflection points reaches several hundred per square meter (depending on the flight altitude).
Specifications
Airborne laser scanner for UAV.
| | Laser system | |
| --- | --- | --- |
| | Data acquisition rate | 300 kHz |
| | Range | 100 m |
| | FOV | 360° |
| | Deflection unit rotation speed | 20 rps |
| | External events fixing | |
| | Inertial navigation solution AGM-PS.M | |
| | Metrological specifications* | |
| | Range accuracy | 3 cm |
| | Spatial accuracy | 7 cm |
| | *detailed information on request | |
| | Functional specifications | |
| | Dimensions | 130x130x146 mm |
| | Weight | 1.5 kg |
| | Power consumption | 12 V, 1.3 A |
| | Operating temperature,°C | -10 … +55 |