The Mavic 3 Enterprise Series redefines industry standards for small commercial drones. With a mechanical shutter, a 56× zoom camera, and an RTK module for centimeter-level precision, the Mavic 3E brings mapping and mission efficiency to new heights. A thermal version is available for firefighting, search and rescue, inspection, and night operations.
640 × 512 px Thermal Camera [2]
45-min Max Flight Time [3]
DJI O3 Enterprise Transmission
Centimeter-level Positioning with RTK [4]
High-Volume Loudspeaker [4]
Streamlined and compact, Mavic 3 Enterprise Series can be carried in one hand and deployed at a moment's notice. Perfect for beginner and veteran pilots alike, it's built to perform on lengthy missions.
Two Models, Countless Applications
Wide
4/3 CMOS, 20MP, Mechanical Shutter
Tele
Equivalent Focal Length: 162mm, 12MP, 56× Hybrid Zoom
Wide
Equivalent Focal Length: 24mm, 48MP
Zoom
Equivalent Focal Length: 162mm, 12MP, 56× Hybrid Zoom
Thermal [2]
DFOV: 61°, Equivalent Focal Length: 40mm, Resolution 640 × 512
Premium Camera Performance
Mavic 3E's wide-angle 4/3 CMOS, 20MP sensor has a mechanical shutter to prevent motion blur and supports rapid 0.7-second interval shooting. Complete mapping missions with extraordinary efficiency without the need for Ground Control Points.
Improved Low-Light Performance
Mavic 3E's Wide camera has large 3.3μm pixels that, together with intelligent low-light mode, offer significantly improved performance in dim conditions.
Both Mavic 3E and Mavic 3T are equipped with a 12MP Zoom Camera, supporting up to 56× Max Hybrid Zoom to see essential details from afar.
Mavic 3T's thermal camera has 640 × 512 resolution and supports point and area temperature measurement, high temperature alerts, color palettes, and isotherms to help you find your targets and make quick decisions. [2]
Simultaneous Split-Screen Zoom
Mavic 3T's thermal and zoom cameras support 28× continuous side-by-side zoom for easy comparisons. [2]
Exceptional Operational Efficiency
Batteries Optimized For Endurance
45-min flight durations let you cover more ground each mission, for surveying of up to 2 square kilometers in a single flight. [3][5]
Max Flight Time
45 Minutes [3]
Surverying Area in a Single Flight
2 Square Kilometers[5]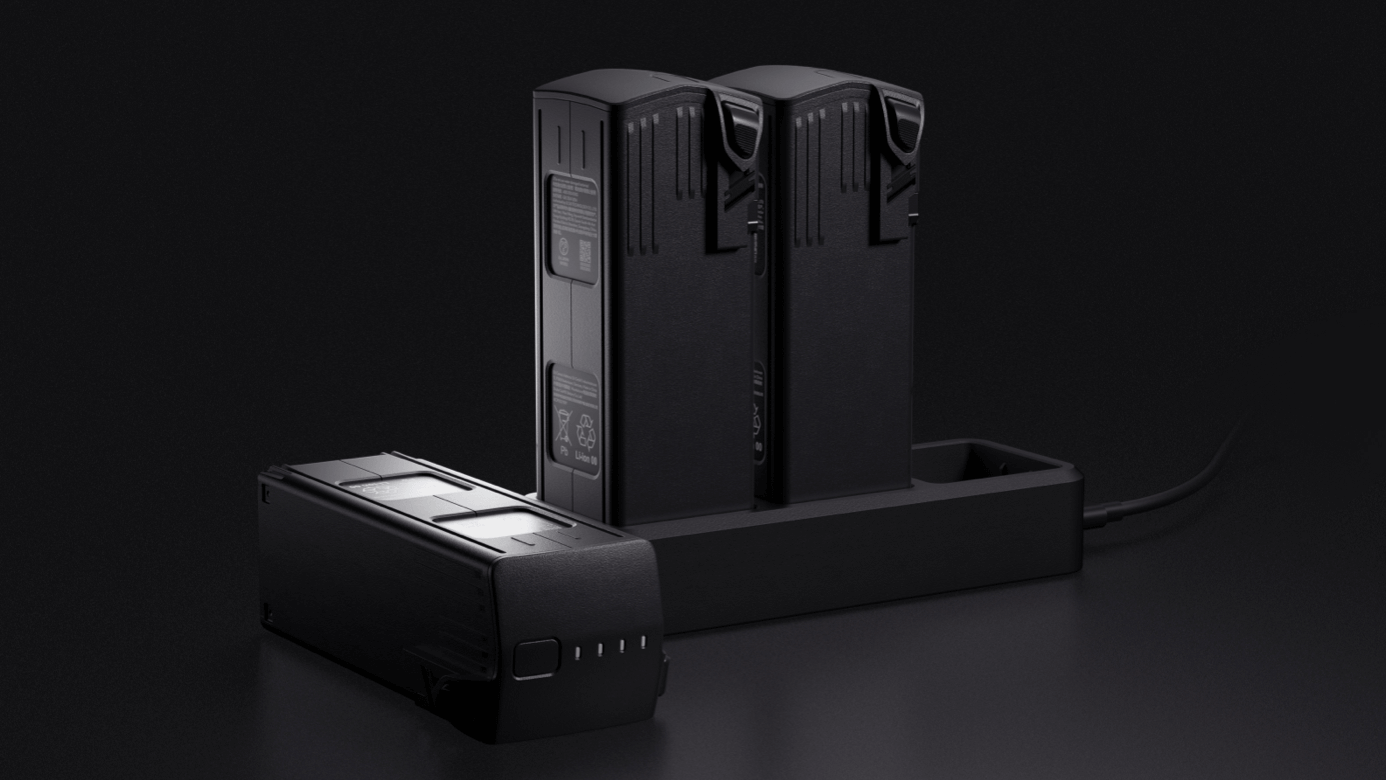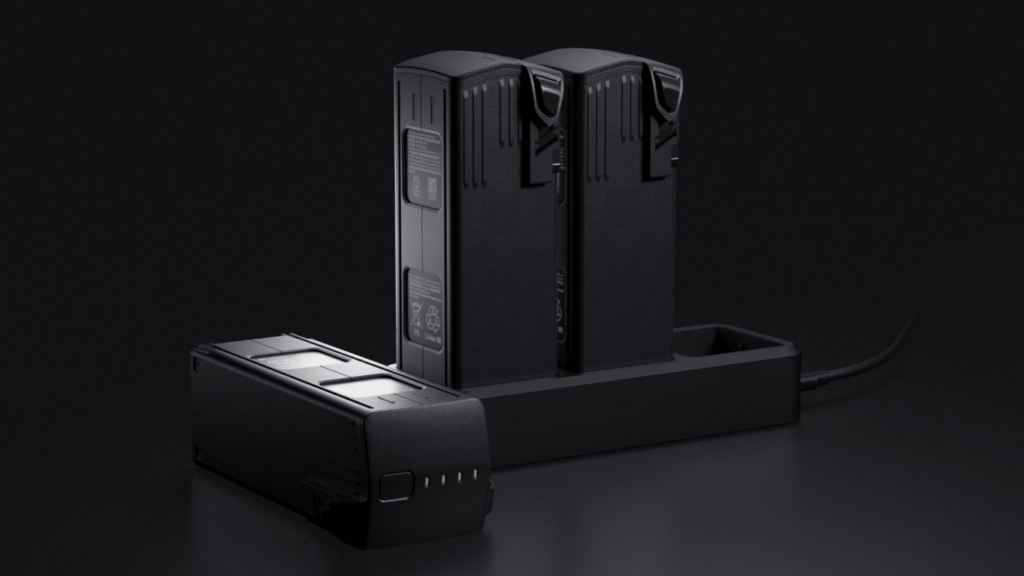 Fast charge batteries with 100W charging hub, or directly charge the drone with 88W fast charging.
Charging Hub
100W
Aircraft
88W
Next-Generation Image Transmission
Quad-antenna O3 Enterprise Transmission enables more stable connections in a wide variety of complex environments.
Omnidirectional Sensing for Safe Flying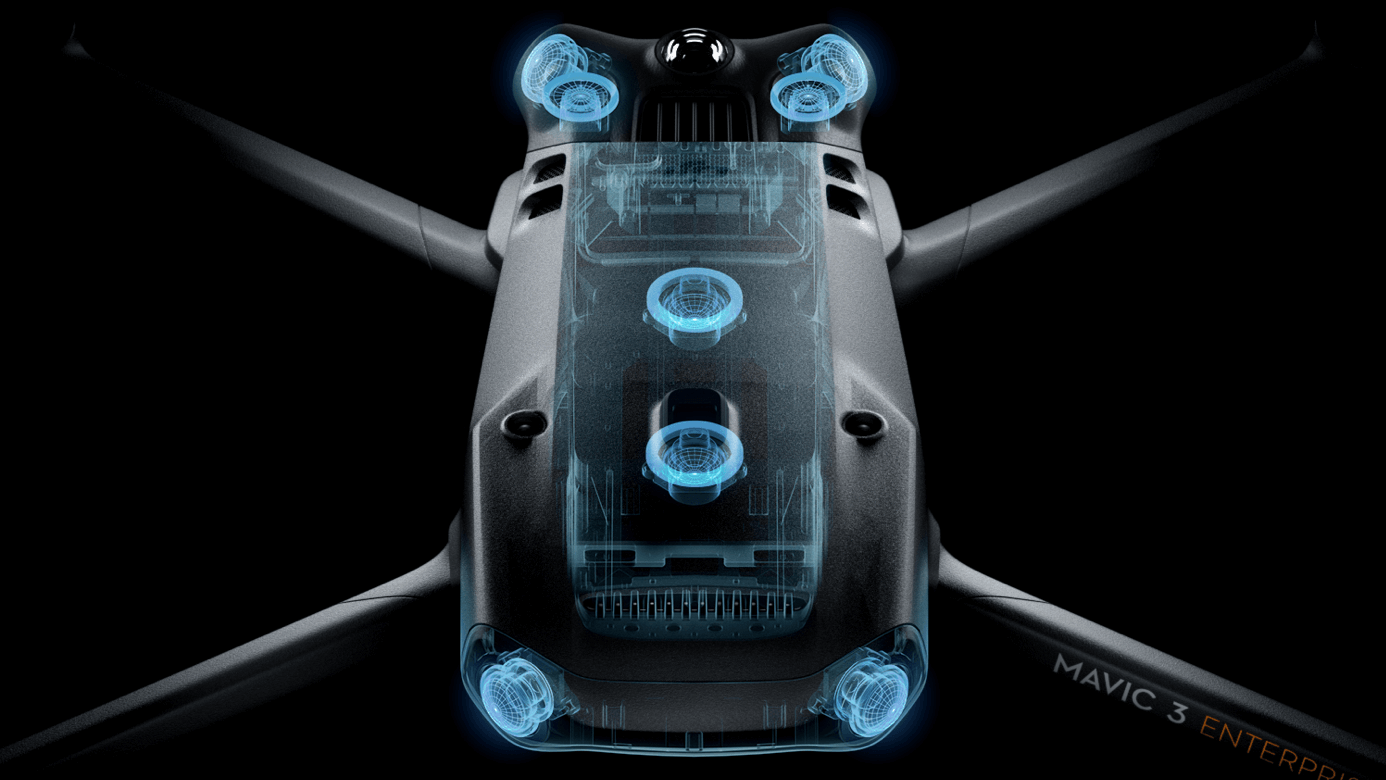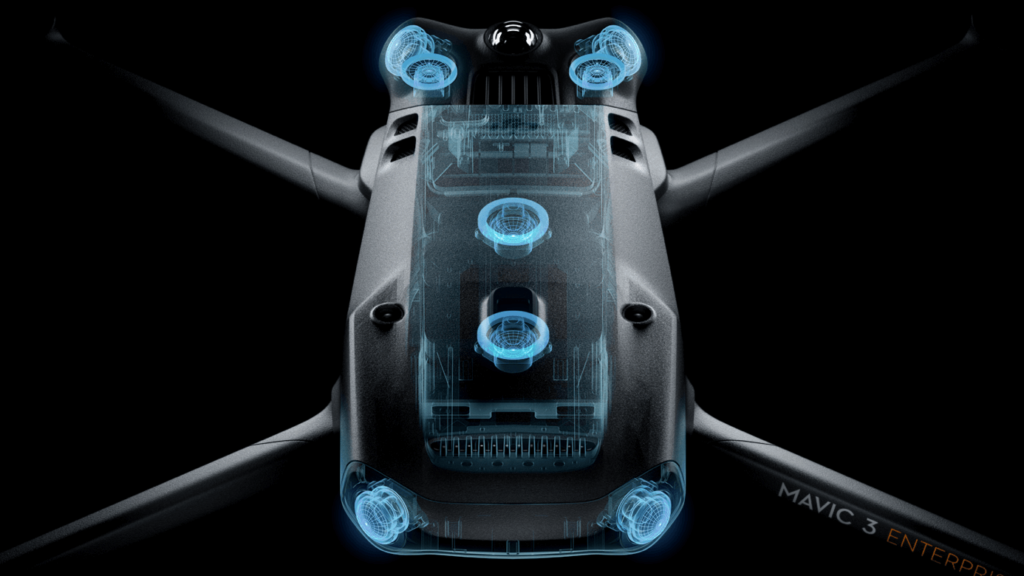 Equipped with wide-angle lenses on all sides for omnidirectional obstacle avoidance with zero blind spots. Adjust proximity alarms and braking distance depending on mission requirements. [6]
Advanced RTH automatically plans the optimal route home, saving power, time, and hassle.
APAS 5.0 enables automatic rerouting around obstacles, so you can fly with peace of mind. [7]
DJI RC Pro Enterprise [8]
A portable remote controller with a 1,000-nit high-brightness screen for clear visibility in direct sunlight, a built-in microphone for clear communication, and 1.5-hour 65W fast charging.
Loudspeaker [4]
Broadcast your message from above, with support for text-to-speech, audio storage, and looping, to improve search and rescue efficiency.
RTK Module [4]
Achieve centimeter-level accuracy with RTK and support for network RTK, custom network RTK services, and D-RTK 2 Mobile Station.
D-RTK 2 Mobile Station [4]
D-RTK 2 Mobile Station is DJI's upgraded high-precision GNSS receiver that supports all major global satellite navigation systems, providing real-time differential corrections that generate centimeter-level positioning data for improved relative accuracy.
DJI Pilot 2
DJI FlightHub 2
DJI Terra
DJI Thermal Analysis Tool 3.0
DJI Pilot 2

A revamped Enterprise flight interface designed to improve piloting efficiency and flight safety. Drone and payload controls can be easily accessed with one tap. Clear presentation of flight details and navigational information improves user experience together with support for various route types.
DJI FlightHub 2
DJI Terra
DJI Thermal Analysis Tool 3.0
PSDK is a unified interface that enables expansion of Mavic 3 Enterprise Series capabilities through third-party hardware.
Mobile SDK 5 simplifies the development of apps to control the Mavic 3 Enterprise Series. Mobile SDK 5 is fully open source and comes with production code samples of core DJI Pilot 2 modules.
With Pilot 2's built-in MQTT based protocols in DJI Cloud API, you can directly connect the Mavic 3 Enterprise Series to Third-Party cloud platforms without having to develop an App. Access the drone's hardware, video live-stream, and photo data.
Your Everyday Commercial Drone