Aeromotus offers a comprehensive range of rental UAVs/drones in Dubai, UAE. Our drone rental packages are designed to accommodate customers at all levels. Aeromotus Drone Rental Service allows you to rent a DJI Inspire 2 or a Phantom 4 Pro , rent in Dubai Matrice 200  and Matrice 600 Pro along with additional cameras, props, batteries etc. Custom configurations are also available by request through our website or by phone. Equipment can be rented on a daily, weekly or monthly basis to suit your specific needs. In order to rent equipment, a qualified pilot and liability insurance are required. For the full details of the Aeromotus drone rental, please call on +97143512929.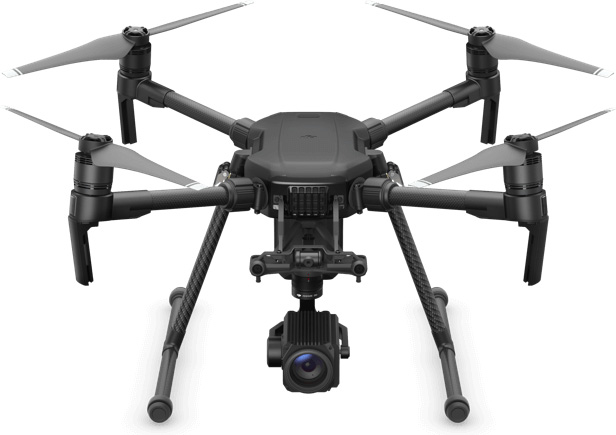 DJI MATRICE 200
The M200 series is designed for professionals using drones for more precise, efficient and safe aerial data collection. The Matrice 200 can be applied to many professional uses, in addition to high-quality aerial video production and photography.High-performance motors paired with 17-inch propellers ensure stable flight in strong winds.
The new dual-battery power system automatically heats batteries when flying in sub-zero temperatures,
while an enclosed design ensures weather and water resistance, so you can fly in a wide range of environments.
One of the best features of the DJI Matrice 200 is its centimeter-level precision flying. It can hover extremely close to the subject, allowing you to capture highly accurate details. This is especially crucial for infrastructure inspections.
This level of precision is enabled by the vision and infrared sensors located at the front, upper and bottom parts of the drone. The forward facing vision cameras are important for safe navigation especially around infrastructure and treacherous landscapes. 
---
DJI MATRICE 600 PRO
The Matrice 600 Pro (M600 Pro) inherits everything from the M600 with improved flight performance and better loading capacity.Pre-installed arms and antennas reduce time required for setup, and the system's modular design makes it easy to mount additional modules. The airframe is equipped with the latest DJI technologies, including the A3 Pro flight controller, Lightbridge 2 HD transmission system, Intelligent Batteries and Battery Management system. Several Zenmuse cameras and gimbals are natively compatible and full integration with third party software and hardware make the M600 Pro ideal for professional aerial photography and industrial applications. Dustproof propulsion systems simplify maintenance and active cooling motors ensure that operation is reliable for extended periods of time. The M600 Pro is natively compatible with several Zenmuse cameras and gimbals. With a maximum payload of 6kg, it effortlessly supports the Ronin-MX gimbal, DJI Focus and a range of cameras from Micro Four Thirds systems to the RED EPIC.
These drones can be used in such cases as:
Critical Infrastructure Inspections – work near power lines, telecommunications towers and bridges puts inspectors at risk of falls and electric shock.  Extensive power line networks can be visualized with unparalleled detail and vertical infrastructure can be inspected from all angles.
Energy Facility Inspections – maintenance planning can be costly to ensure high public safety standards. Enterprise Drone can identify millimeter-sized faults in buildings, roads and bridges in real time, making those operations more efficient and effective.
Construction Site Mapping – surveying and mapping often need to be conducted regardless of weather conditions and other external factors. The M200 is a rugged platform designed to handle tough conditions. Enterprise Drone gives construction site managers an efficient tool to review progress and workflow, ensuring more efficient use of resources.
Public Safety – when time is of essence and weather conditions turn foul, first responders require a versatile and reliable aerial platform. Carrying visual and/or thermal sensors, DJI Matrice 200 and 600 Pro provide situational awareness of potentially dangerous situations such as fires, searches and natural disasters. Incident commanders can use data collected by drones to make smarter and better decisions, protecting life and property while minimizing the safety risk to rescue personnel.
Film Production – From magnificent landscape shots to action packed boat and car chases, drones have become an integral part of movie making.
---
DJI INSPIRE 2 (WITH DJI X5S CAMERA)
The inspire 2 mounted with X5S camera has micro 4/3 sensor and has a dynamic sensor of 12.8 stops. It also supports up to 8 M4/3 lenses and has focal lengths ranging from 9mm-45mm. Additionally, the X5S is capable of recording 5.2K video in CinemaDNG and Apple ProRes. The X5S camera is also designed to support continuous DNG burst shooting at 20fps with 20.8MP images.
---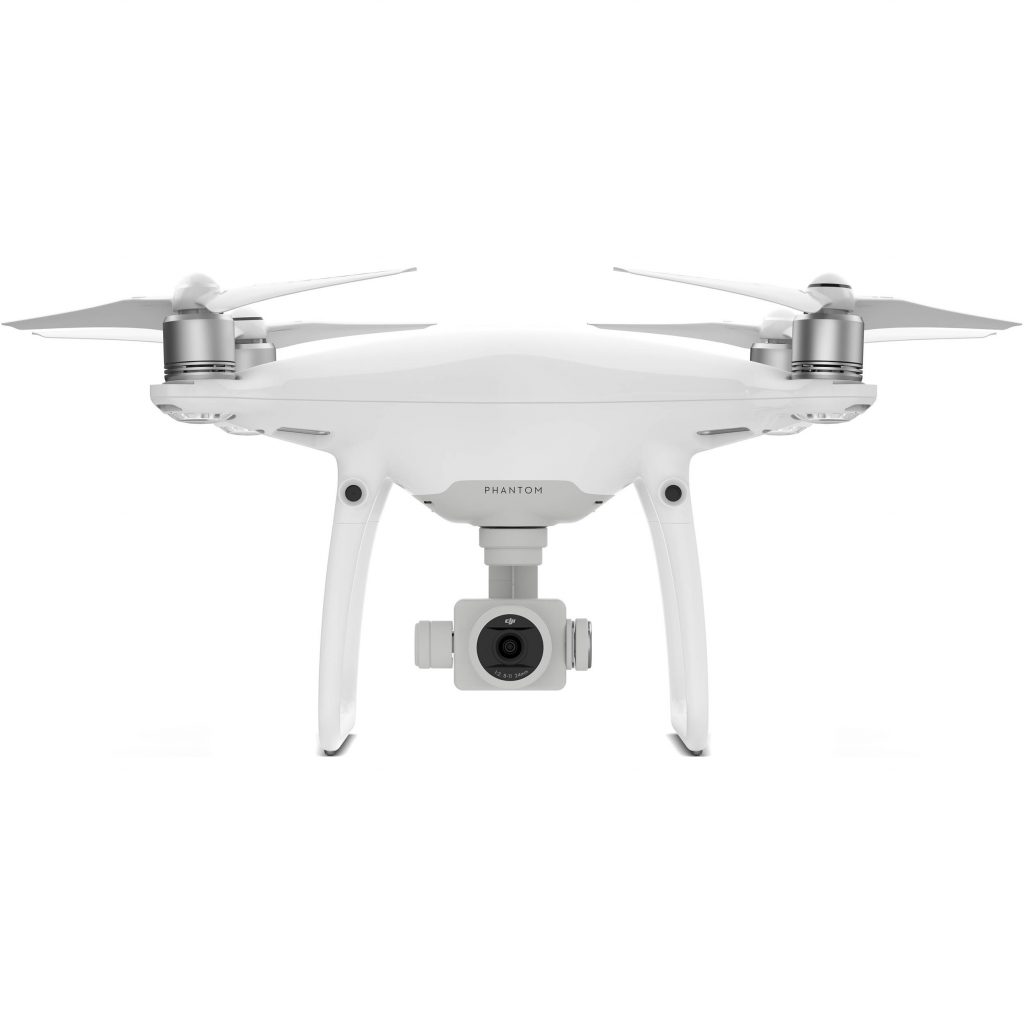 DJI PHANTOM 4 PRO
The Phantom 4 Pro intelligent flight modes make flying and producing meaningful aerial imagery so much easier. The many Phantom 4 Pro autonomous flight modes along with new stabilization system and professional 4k camera make this drone an exceptional investment. For aerial cinematography, the Phantom 4 flight modes allow you the capture film from many different flying angles. The Phantom 4 Pro is an excellent quadcopter for professional site surveying, 3D imaging of terrain and photogrammetry of structures.
---
Renting a drone for a period of time allows you to try out an aircraft before you make the decision of which one is for you and your business. Any amount of research can't beat hands on experience with a drone and rental will help you get a feel for which one suits you and your needs.
Different aircraft can benefit the industry you work in lots of different ways. Testing the drone will allow you to make an informed choice of the best fit based on the pros and cons of each aircraft.