Meet New Elistair Products on Aeromotus
We have great news for you! Now, you can buy Elistair products here, at aeromotus.com. Elistair is the leading manufacturer of tethered base stations for commercial drones. The overriding purpose of this company is to bring more efficiency to the UAV market. Thanks to their new technology, drone users can get access to more fields of drone application. We mean persistent aerial surveillance, industrial inspections, traffic monitoring, and others.
Now, let's look at the best products offered by this company in greater detail!
Orion UAS
It is more than a simple drone. Orion UAS is a high-quality, multi-featured and powerful tethered drone system, which is designed specifically for continuous day and night surveillance. The drone can perfectly meet the needs of specialists working in such areas as private security, law enforcement, and others.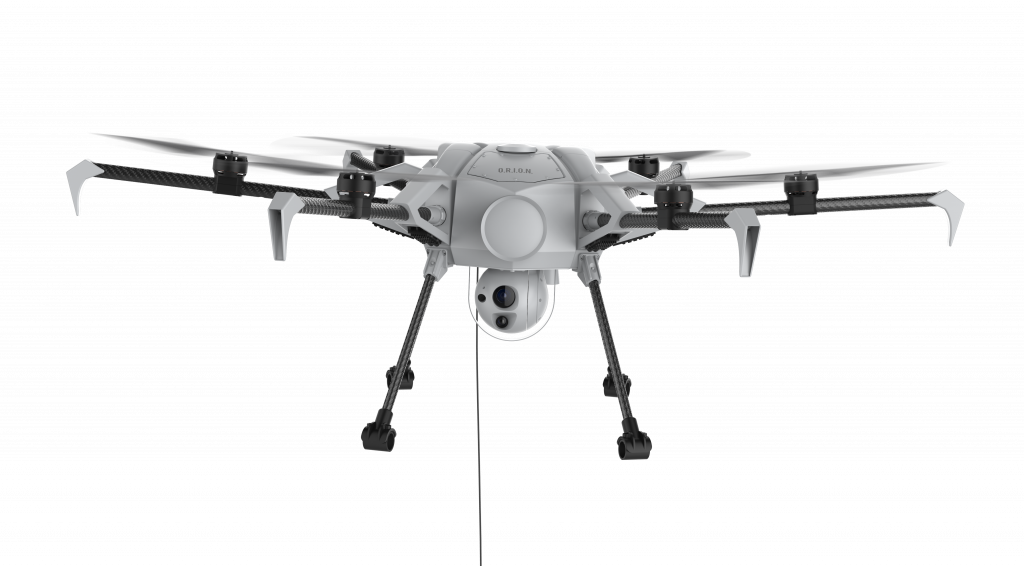 The benefits of Orion UAS include:
Extended flight time, up to 10 hours;

More powerful vision. Its camera can cover wide areas.

Weather resistance. Doesn't matter what weather conditions are; the drone can fly even when the weather is bad for flights.

Automated. The drone comes with a push-button surveillance system. It means that even when a pilot has poor piloting skills, they can also use this drone. Human intervention is almost not required during flights.

The drone can avoid hacking and interferences due to its powerful Elistair micro-tether.

Orion integrates fault-detection and emergency procedures and as a result, provides higher safety.

Orion comes with a parachute system, which protects the device.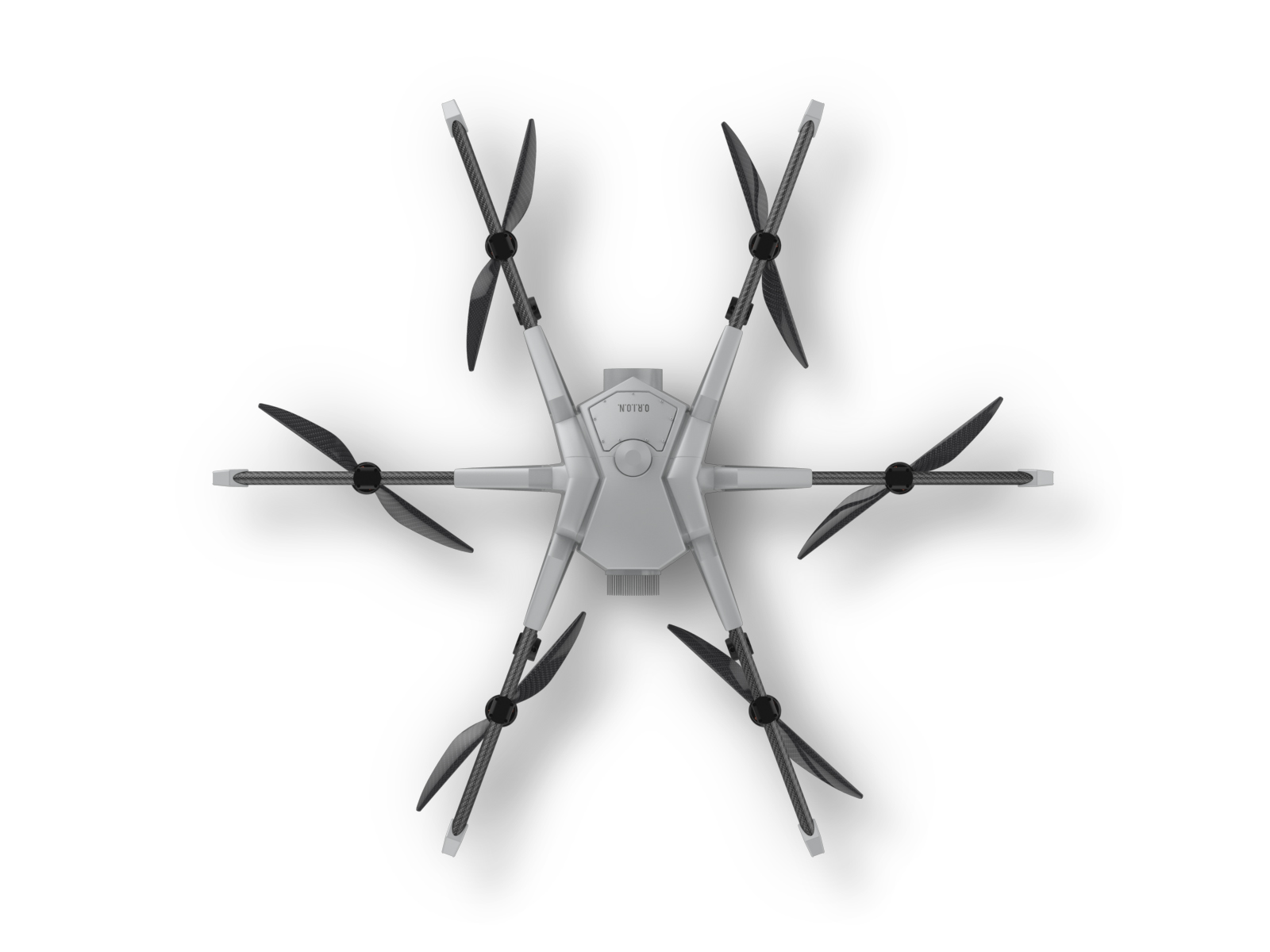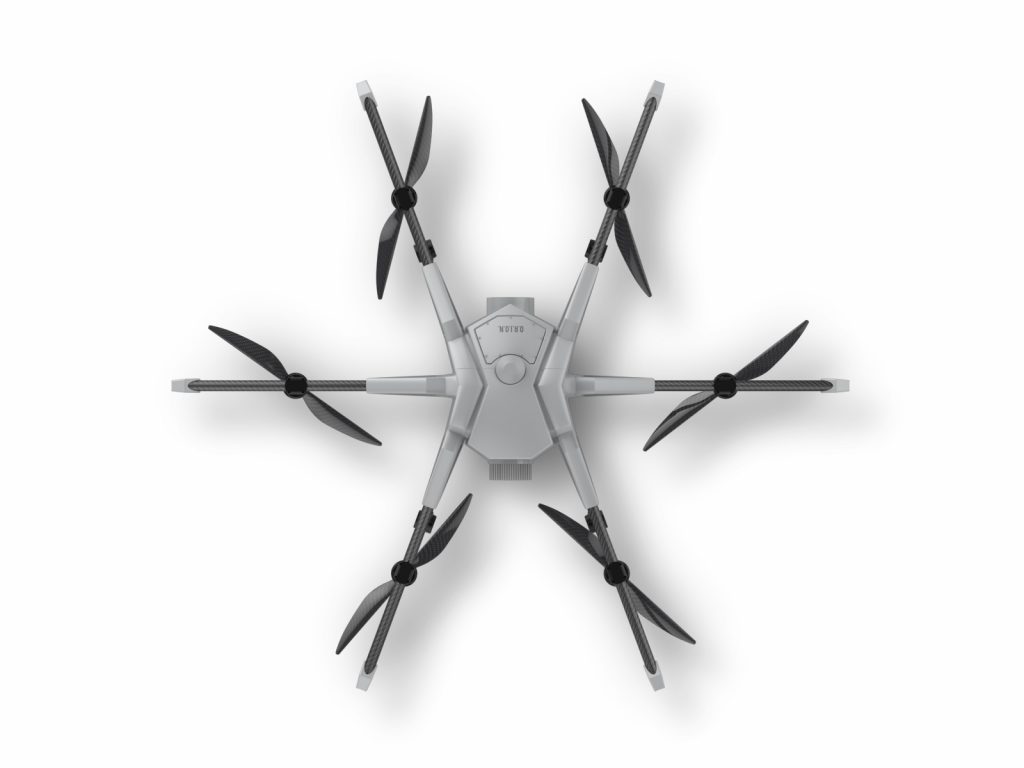 Orion camera is also worth attention. It combines a gimbal stabilization and clear imagery. Moreover, the camera is also equipped with the best industrial sensors. That's why the use of this drone for aerial surveillance purposes might be the right thing. All in all, Orion UAS is a superb solution for professional purposes. 
It is a smart and powerful tethering station for drones, which offers real-time persistent observation capabilities. The main distinctive features include:
Computer-controlled system.

Remotely actionable.

Powerful performances.

Safety options.

The capability to monitor via T-Monitor mobile app.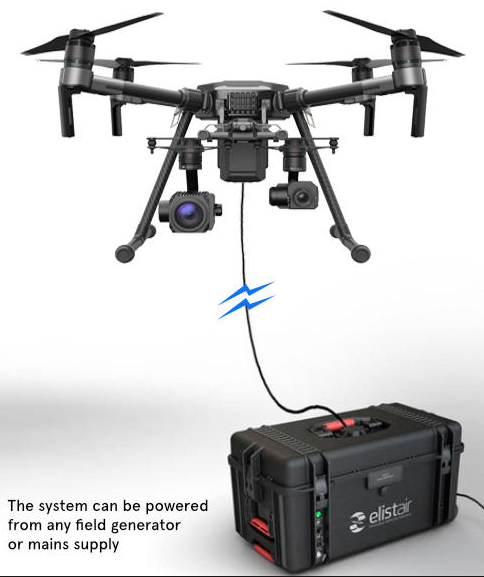 The overriding purpose of this system is to provide a broad selection of drones with more power. The greatest benefits of the system are its power management, a variety of safety options and the best gram/watt ratio. Its compact Air Module allows you to easily switch from tethered flight to the battery life and vice versa. The drone comes with a set of adaption kits so that you can use it with a number of drones.
Another benefit of this system is that it can stand up to 1500 Newtons of traction. Even when it is integrated with other sensors, the system can self-check its status. There are a few fail-safe procedures it uses in cases of emergency.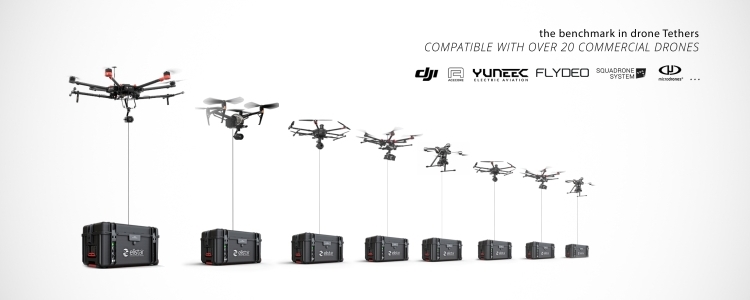 The company-manufacturer worked hard to develop a powerful, compact and easy-to-use tool, which can be used by any person.
If you are currently searching for a smart tethering system for your UAV, you can opt for Safe-T. It is the best smart-tether station for drones today.
Light-T Tether
Being a simple ruggedized tethered station for drones, it also offers a variety of possibilities for specialists requiring a permanent aerial position. Its main mission is to withstand complicated transport conditions. The greatest benefit of this tool is that it can be operational in a few seconds.
The main distinctive features include:
20 usable drones;

1200 W power;

70 m maximum height;
Light-T Tether station is compatible with the following drones:
Matrice 200;

Matrice 200 v.2;

6S;

DJI Inspire 1;

DJI Inspire 2;

Matrice 100;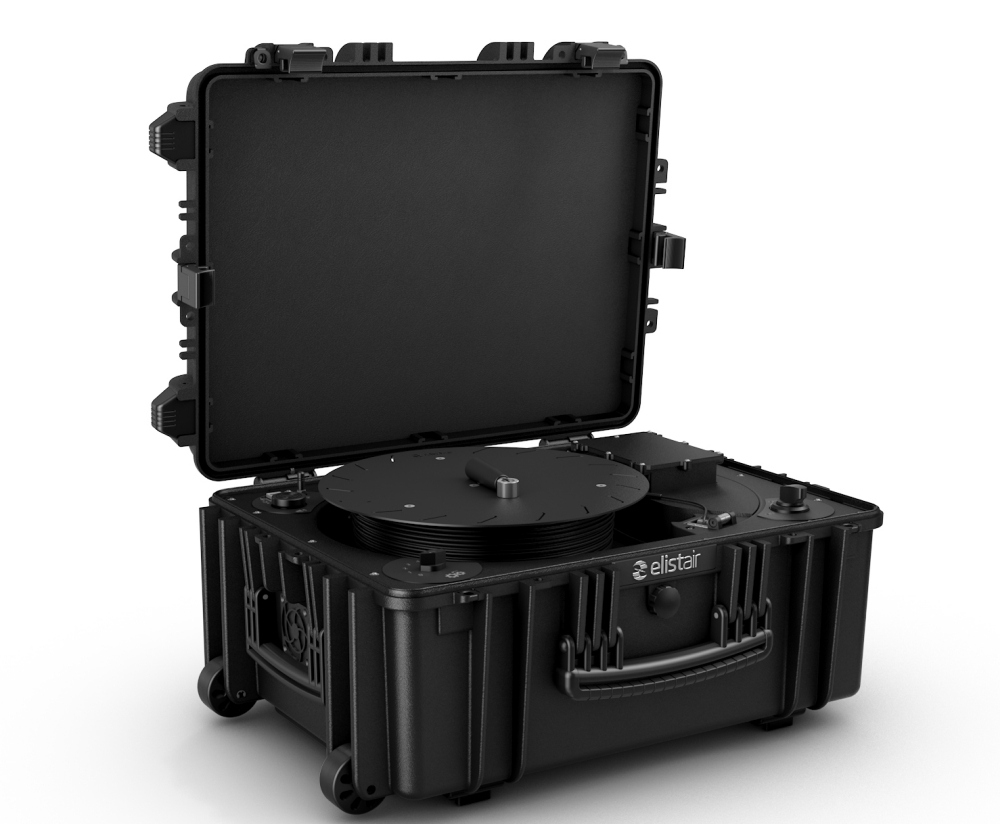 Moreover, Light-T Tether has dual-mode tether management such as automated motorization and mechanical handle. All in all, it's a superb solution for too challenging environments.